CCNH Difference Makers – Bill Zarakotas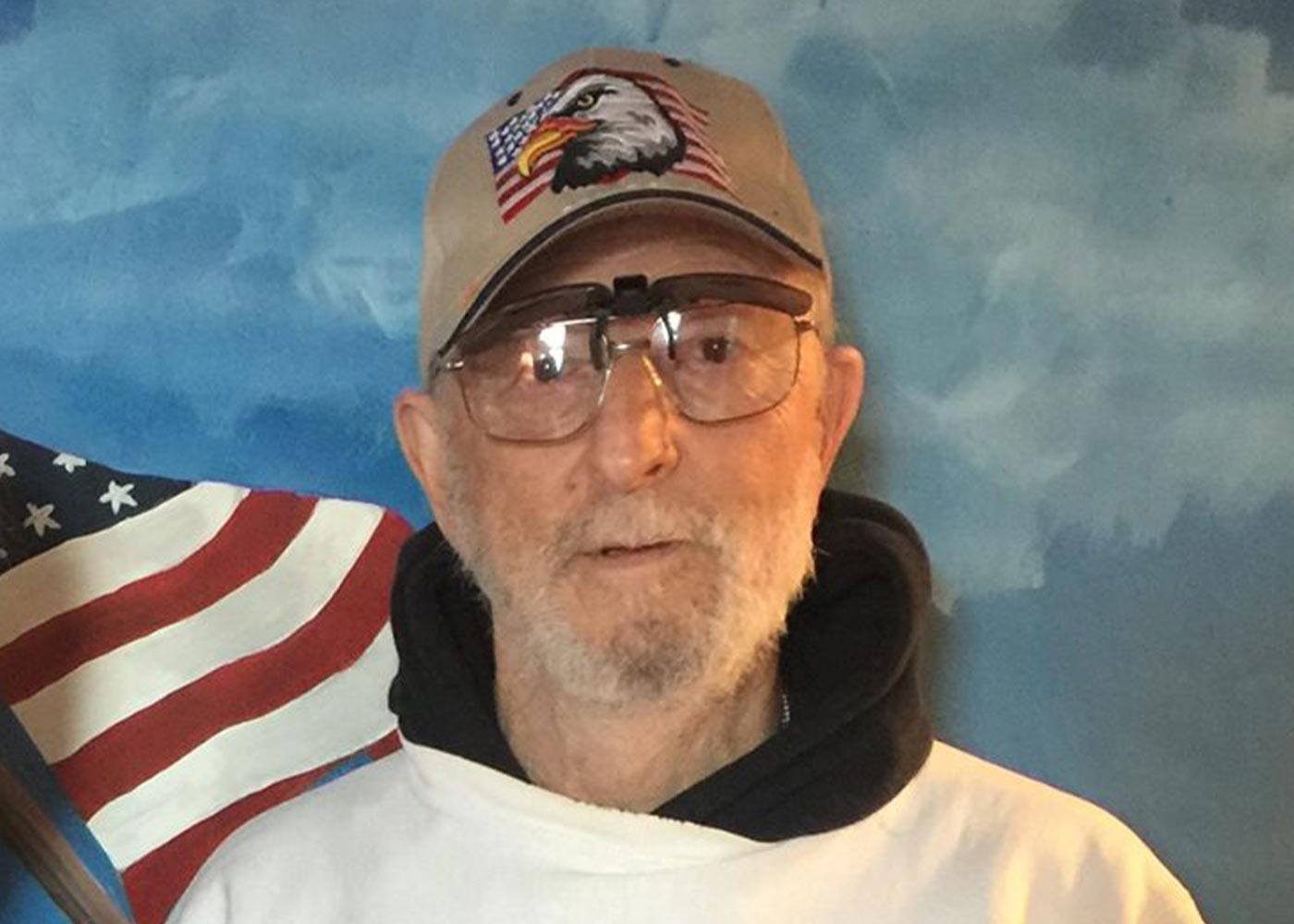 "Difference Makers" is a blog series highlighting many of the incredible employees at Catholic Charities NH, each making a positive and unique impact on the individuals, families and communities that we proudly serve.
Today, meet Bill Zarakotas, community relations manager at Liberty House. Bill is the first face you see when you walk into 221 Orange Street, whether you're a donor dropping off a donation or a Veteran seeking services, food or clothing. As a Veteran himself, he understands the Liberty House mission of remembering, honoring, and supporting Veterans more than anyone. To him, every day is about helping his local Vets. Let's meet Bill:
How long have you worked at Liberty House?
I've been here 17 years and seven months. I started as an AmeriCorps VISTA (Volunteers in Service to America) volunteer. After my time was up as a VISTA, they hired me to stay on staff.
What does your typical day look like?
It's different every day. I could be writing grants, sending out donation letters, thank you notes, and appreciation certificates or helping out Vets who come to get food and clothing. Whenever a donation, monetary or in-kind, comes in, I log and keep track of it. I'm typically the one who answers the phone and directs all our calls. When you come in the front door, you've got to get by me.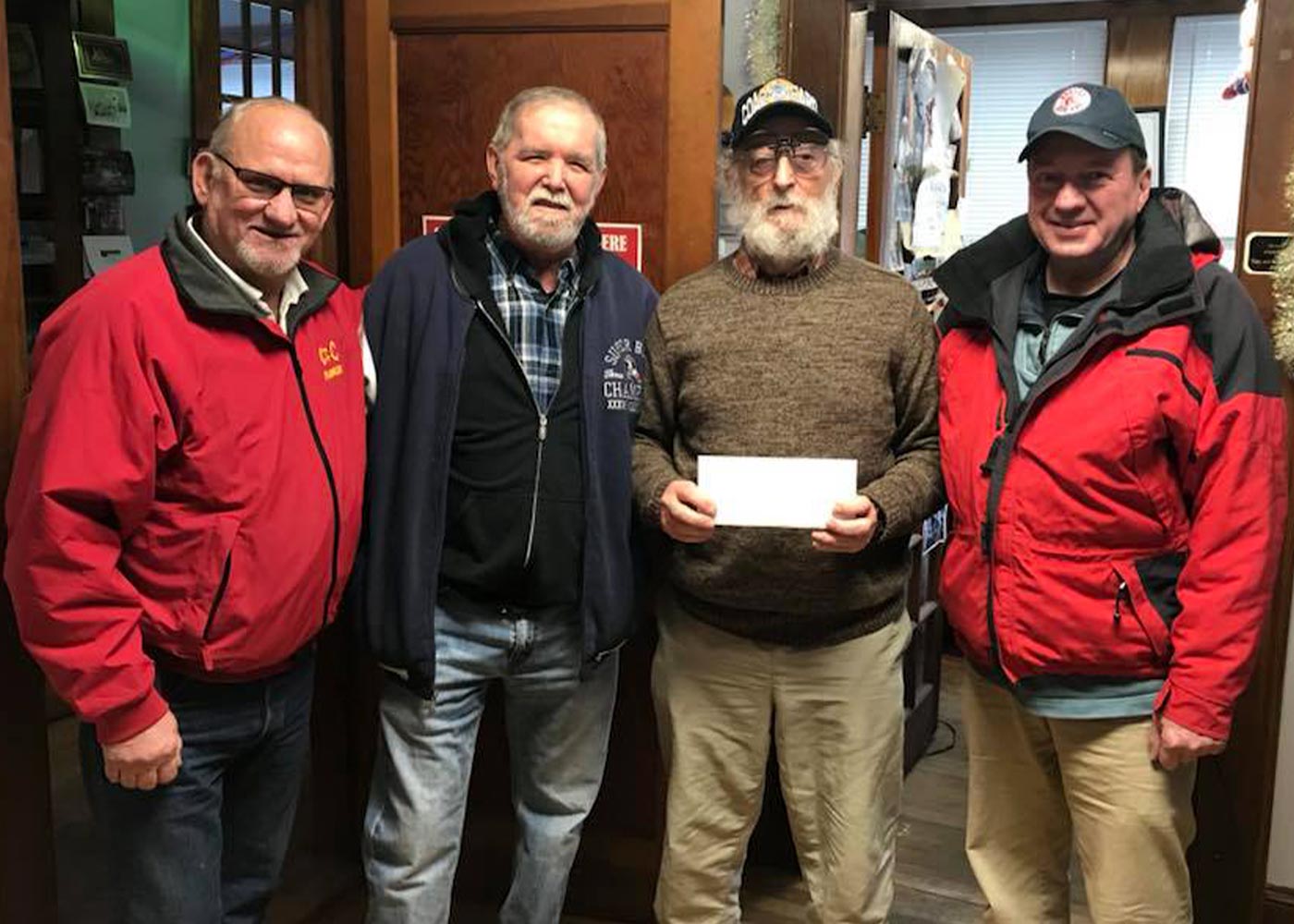 What do you enjoy most about working at Liberty House?
I'm a Vet, and that's why I'm here and still working at 79 years old. It's all about helping the Vets and giving them what they need, sometimes more than what they need. It's all about the brotherhood – sometimes your fellow Vets are closer to you than your real brother.
Why is Liberty House a special place?
When we first started, we were the only transitional home for Vets in the state. There wasn't a lot of help out there specifically for homeless Vets. We would get guys coming from out of state to stay with us. Since we've gotten bigger, we can serve more Veterans and offer our community more resources like our gym, computer room, recreation room, and more staff with caseworkers and an overall better facility. We also have support from Catholic Charities, and knowing they have our back is special.
What is so unique about the Liberty House culture?
Veterans thrive in a rehabilitation environment with other Veterans and people who understand their specific problems. They don't do well in civilian shelters. When they are in training at the beginning of their careers, they do everything together. So, when they are in rehab, they do best with a support system of people who understand PTSD, bipolar, depression and drug and alcohol abuse. What's unique here is that when they come through our door, we already understand the problem and know how to handle it.
What have you gained from working at Liberty House?
I've gained incredible insight into the need for our services. When you sign up to serve, they're ready for you to fight, but there are limited resources when you come out of it and need help. I didn't know how bad the situation was until I worked here. Through the years, the war changes, but the problems remain the same.
What is most rewarding about your work?
When a Vet first comes to stay with us, on the verge of suicide, goes through our program and comes back healthy, employed and hasn't fallen back – that is most rewarding.
Why do you love helping others?
It all started when I was doing search and rescue in the Coast Guard. Helping people is ingrained into who I am, and it never left me.
What is one of your favorite memories of working at Liberty House?
Our Annual Veterans' Breakfast a few years back, and my coworkers got a hold of funny pictures of me from the 60s. They displayed them in front of everyone, and light-heartedly roasted me, then gave me an appreciation award plaque. I then got up and gave my part of the story. There were lots of laughs.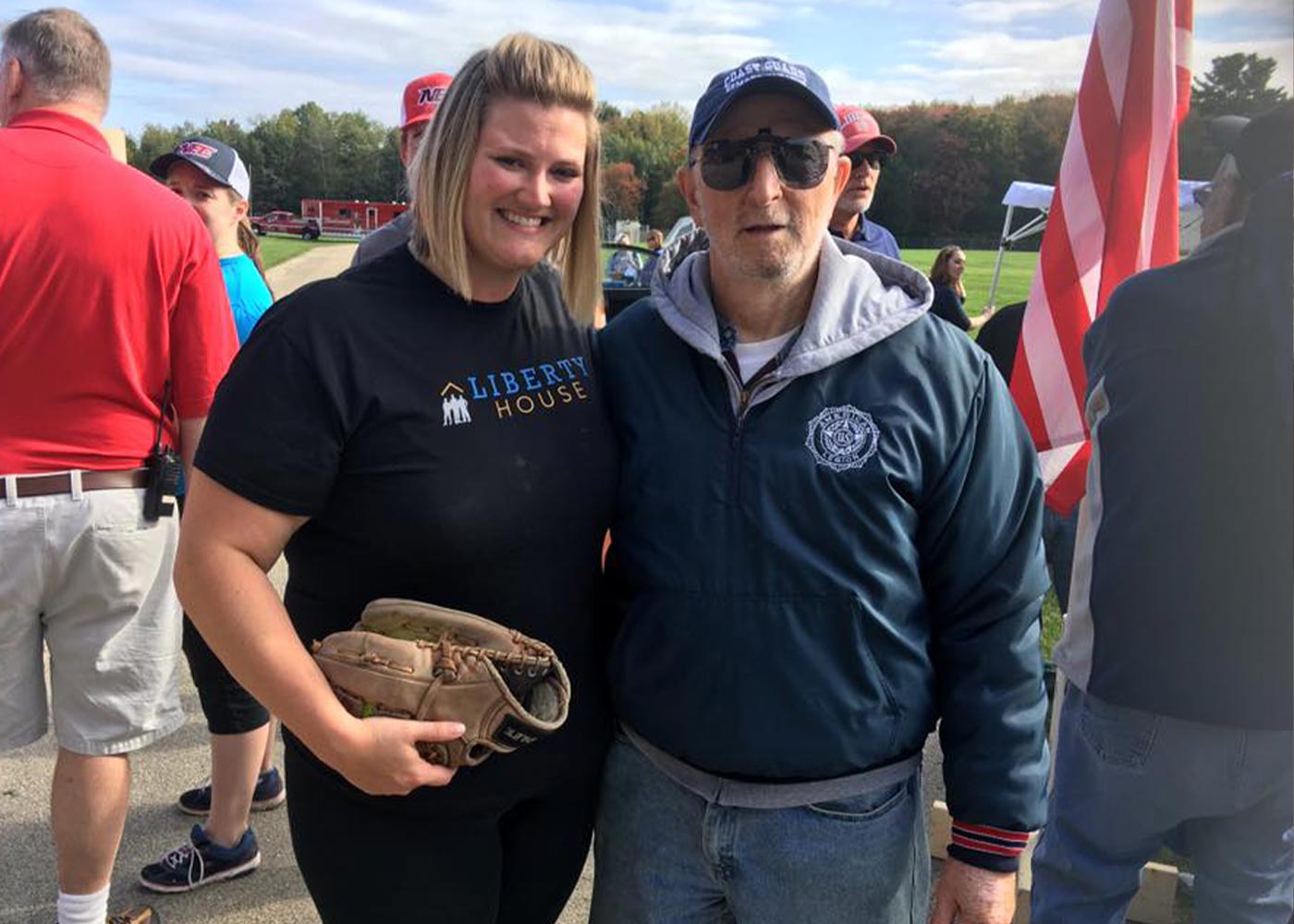 Describe Liberty House in 3 words
Here, compassion and goals.
What do you enjoy doing outside of work? What are some of your hobbies?
I enjoy trout and fly fishing and like to stay active. I work out every day and I love sports – I used to be in a softball league until a couple of years ago. My five granddaughters are a big part of my life, and each competes in a different sport, and I enjoy watching their sporting events.
What do you love about New Hampshire?
I like the state's rural aspect and that there's no sale or income tax.
What is your favorite vacation spot?
My wife and I love visiting Amish Country, Pennsylvania, exploring the backcountry, and seeing the farms. I tried to join the Amish once, but they wouldn't let me since I didn't know much about horses.
What is your favorite movie?
I collect movies and have an estimated 2,500 from the 1920s to the 30s, 40s, 50s, 60s, and a few more modern films. To say that I have a favorite would be difficult. I like the World War II movies made in that era.
What is your favorite book?
I'm currently reading nine books, and I own more books than I do movies. My favorite types of books are about World War II. I'm currently reading American Guerilla in the Philippines, which is a great book.
Who is a person you admire most?
I'd have to say, Jesus Christ, I ask him for help a lot.
Who is a person you'd most like to meet?
Bob Feller. He was a pitcher for the Cleveland Indians, and I've been a big fan since 1949. He's also a navy veteran. He paused his Major League Baseball (MLB) career to serve in the U.S. Navy for four years. I did get to meet him once, but I'd love the chance to talk to him again.
If you were to write a book about yourself, what would you name it?
I would name it "A Tough Row to Hoe" since my life hasn't been easy.
What is one thing people might not know about you (or be surprised to find out)?
I'm a highly emotional person but hide it very well. I look like the tough guy, but I care about more things than I should. That's why I went into martial arts, which has taught me to calm and control my emotions.
Are you interested in becoming a key part of our team, helping others while growing your career as Bill has? Click here for our many openings in healthcare, social services, administration and more!