Welcome to our Counseling Services website! Our mental-health professionals, situated in offices throughout the State of New Hampshire, offer a comprehensive, integrated continuum of quality care for people struggling with a range of life issues. Our clients come from all faith traditions and from every walk of life, and our practice is exercised with the highest ethical standards and up-to-date psychological treatments. Please take a moment to meet our counseling team in the professional biographies below, and do let us know how we can help you with what we do best: Moving Lives Forward!
Anxiety
Depression
Family conflicts
Grief and loss
Life adjustment issues
Drug and Addiction
Relationship problems
Stress
Our counseling services are provided by clinical social workers and mental health counselors licensed by the Board of Mental Health Practice of the State of New Hampshire.
Most health insurances accepted
Sliding scale fees available
Substance Use Services
You are not alone … Catholic Charities can help.
People suffering from substance use disorder can and do recover. It is the goal of Catholic Charities Substance Use Services to help people who are suffering to find ways to overcome and cope with their struggles with addiction.
Catholic Charities Substance Use Services welcomes people from all walks of life regardless of faith. Our substance use treatment team is committed to treating clients with compassion, respect and the knowledge that addiction is a serious disease. It is our belief that everyone is capable of positive change, recovery, and hope for a better future.
Our counseling services provide appropriate support and care that empowers clients to break free of substance use, improve health and wellness, restore appreciation of their own human dignity and help move lives forward.
Services: Reasonably priced screening and referrals to treatment for those suffering from substance addiction.
Individual Counseling: One-on-one counseling services provided to those in need. Cost effective options include out of pocket payments, sliding fee scale for those who qualify, and billable to most health insurances.
Counseling Services Locations
Counselors
Danielle C. Capelle
NH Licensed Clinical Mental Health Counselor, #2071
Danielle Capelle works with adolescents/teens, adults, couples and families.
Danielle specializes in:
Depression
Anxiety/stress
Trauma
Substance abuse
Life transitional adjustments
She uses motivational interviewing, cognitive behavioral and solution focused approaches to therapy. Danielle holds a Master's of Arts degree in Community Counseling and works out of our Manchester and Concord office.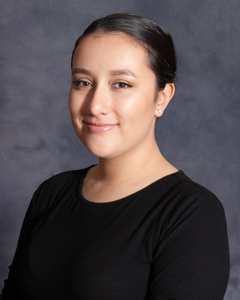 Cindy Coughlin
Cindy Coughlin is a second-year graduate student at Rivier University working toward her Master's Degree in Clinical Mental Health Counseling (CMHC). Cindy provides therapy for children, adolescents, seniors, couples and families seeking treatment for a variety of concerns including:
Depression
Anxiety
Stress management
Spiritual problems
Life transitions
Grief and loss
Her approach is person-centered, individualized, and supportive. She incorporates techniques from Cognitive Behavior Therapy, Motivational Interviewing, and Mindfulness in order to help clients reach their goals and live their best lives.
Cindy provides counseling services in English and Spanish.
Lisa J. Hartnett, LICSW
NH Licensed Independent Clinical Social Worker #1407
Lisa is a Licensed Independent Clinical Social Worker who has been working in the mental health field for 20 years. She provides counseling services to adults who are dealing with:
Depression
Anxiety
Substance abuse issues
Aging and end of life issues
Grief
Life transitions
Lisa works from a strengths-based perspective and utilizes motivational interviewing and cognitive behavioral techniques. Lisa works out of our Rochester and Portsmouth offices.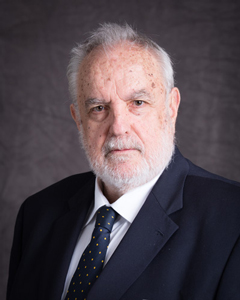 Carlos Martín Cinto, PhD, LCMHC
NH Licensed Clinical Mental Health Counselor #321
Carlos Martín Cinto is a bi-lingual Licensed Clinical Mental Health Counselor, with extensive experience in adult therapy and couples therapy.
Specialties include:
Anxiety/Panic Attacks
PTSD
Stress Management
Life Transitions
Depression and mood disorders
Anger management
Relational problems/couples therapy
Grief & Loss
Project Rachel Post-Abortion Ministry
An MD (PhD) and Psychiatrist from Spain, Dr. Martín Cinto has had a long experience in the field; moving to NH to be close to his first granddaughter. Licensed as Mental Health Counselor, Carlos has been with CCNH since 2006, working with English and Spanish speaking clients. Carlos works out of our Nashua and Keene Offices.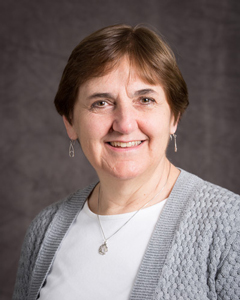 Ann E. LaRocque, LCMHC
NH Licensed Clinical Mental Health Counselor #974
Ann LaRocque, LCMHC is a licensed clinician in the state of New Hampshire has worked in pastoral ministry and pastoral counseling, and hospice and hospital chaplaincy. Her experience as a mental health clinician serves those with:
Depression
Anxiety
Trauma-related issues
Grief and loss
Life transitions
Body-focused therapy
Post-abortion healing
She holds a master's degree and an advanced degree in pastoral counseling from Loyola College in Maryland and has a master's in theology. Additional training is in Sensorimotor Psychotherapy, EMDR for trauma-related issues, and Project Rachel, a national Catholic project to help women and men heal after experiencing an abortion.
Ann works mainly with adults age 18 and older, and with children who are having difficulty with grief and loss due to the death of a parent, family member or close loved one. Ann works in our Lebanon office.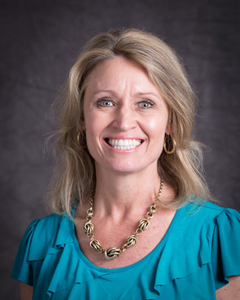 Janice D. MacKenzie, LICSW
NH Licensed Clinical Social Worker #1395
Janice MacKenzie is a Licensed Independent Clinical Social Worker, with 20 years of experience in the field of mental health. Janice provides counseling services to teens, adults and couples through a strengths-based, cognitive- behavioral and client centered approach to therapy.
Extensive experience treating:
PTSD/anxiety disorders
Stress management
Depression
Substance abuse relapse prevention
Eating disorders/addictive behaviors
Grief and loss
Couples and marital problems
Janice appreciates the role of spirituality and faith through the growth and healing process. She is trained in Dialectic Behavior Therapy, Project Rachel ministry and also provides EAP counseling services. Janice works in our Littleton and Lancaster offices.
Rev. John J. Mahoney, Jr., M.Div., J.C.L., LCMHC
NH Licensed Clinical Mental Health Counselor #947
Fr. Mahoney is the Director of Clinical Services at Catholic Charities. He is a Roman Catholic priest of the Diocese of Manchester, and an experienced canon lawyer. Fr. Mahoney serves on the Board of The Friends of New Hampshire Drug Courts. As a licensed mental-health counselor, he utilizes person-centered therapy, cognitive-behavioral therapy, and motivational-enhancement therapy, and his professional practice includes biopsychosocial and medical models for the treatment of:
Adults in recovery from alcohol/drugs
Addiction disorders
Anxiety & Depression
Life adjustment challenges
Spirituality problems
Grief and loss issues
Post-abortion healing through Project Rachel ministry
Fr. Mahoney's office is situated in the Administration Building of Catholic Charities in Manchester.