11th Annual Mardi Gras Gala is A Hit
February 17, 2016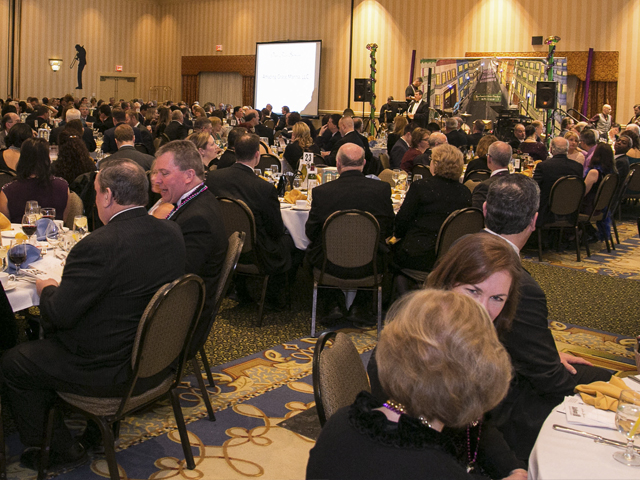 There was music, dancing, good food and a wonderful spirit of giving recently when Catholic Charities New Hampshire hosted its 11th annual Mardi Gras Gala at the Grappone Conference Center in Concord.
The Mardi Gras Gala was held Saturday, Feb. 6 and is the biggest fundraiser of the year for Catholic Charities NH, one of the largest nonprofit social service agencies in the state. Approximately 350 people attended, raising more than $100,000 to go toward uplifting the lives of many.
Catholic Charities New Hampshire touches the lives of 1 in 13 people in the state with a multitude of programs. Parish & Community Services supports individuals through their journey at difficult times with programs such as the Basic Financial Fitness program; OUR PLACE provides parenting education; and Immigration & Refugee Services help transition people new to our country.
"The money we raise from Mardi Gras supports programs that allow people to lead more independent lives," says Lisa Merrill-Burzak, Vice President of Development for Catholic Charities. "We are indebted to our many donors for their gifts that help their neighbors succeed."