Volunteer
Opportunities Based on Your Passions, Skills & Schedule
Volunteer
Opportunities Based on Your Passions, Skills & Schedule
Volunteering at Catholic Charities NH is the perfect opportunity to give back to your community in a meaningful way, and support our programs that create hope and opportunity for our NH neighbors facing some of their most difficult moments.
We offer many flexible volunteer opportunities designed to accommodate your interests, passions and busy schedules. Delivering food to homebound seniors, helping stock our community pantry for veterans and event support are a few of the many ways individuals, families, students, corporate groups and more to get involved!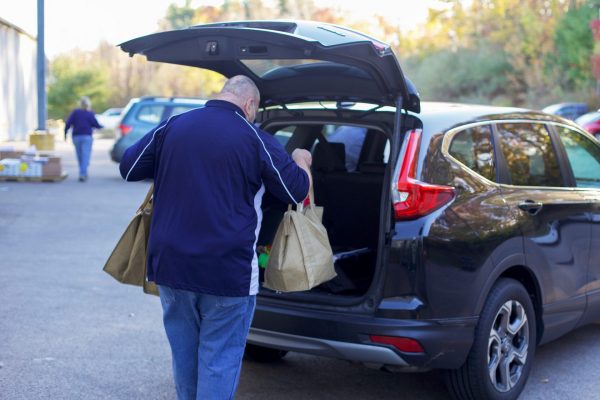 CareGivers
CareGivers is a volunteer-based program that provides seniors in Greater Manchester, Greater Nashua and the Lakes Region with food delivery, transportation, and emotional support so they can continue to live independently in their own homes.
Our volunteers help seniors by:
Providing rides to medical appointments through our Caring Rides program (Greater Manchester, Greater Nashua and Lakes Region)
Making food deliveries through our Caring Cupboard program (twice a month on Thursday afternoons in Manchester and Nashua)
Sorting and packing food in our Manchester Caring Cupboard pantry
Making emotional support calls and other forms of support for homebound seniors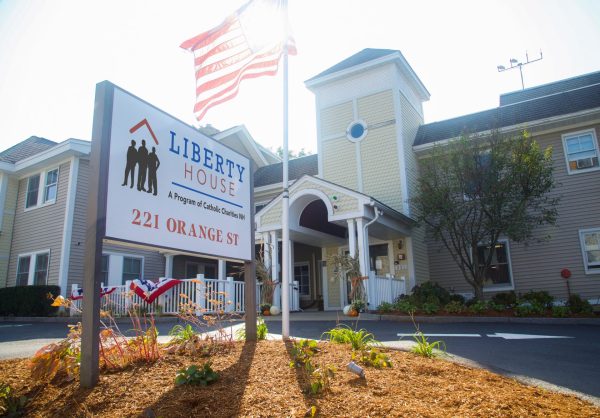 Liberty House
Liberty House is a safe haven that provides substance-free housing and assistance around everyday needs to help homeless and struggling veterans get back on their feet, regain their independence and build stable futures.
Our volunteers help veterans by:
Providing meal support (for our transitional housing residents)
Assisting in stocking and managing our clothing and food pantry for community veterans
Participating in event support
Performing landscaping and building maintenance work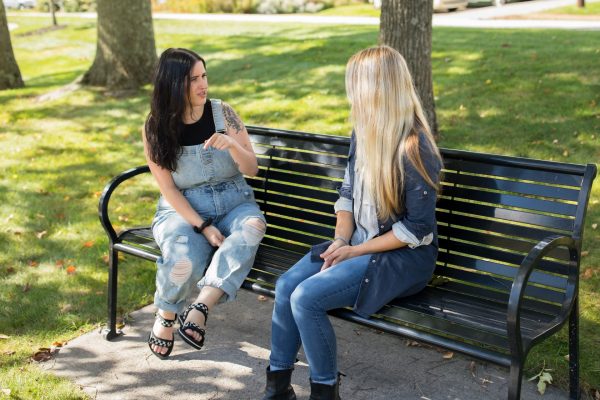 New Generation
New Generation is a shelter and transitional housing facility for pregnant women, mothers, and children experiencing homelessness due to domestic violence, financial hardship, substance use and mental health challenges, among other issues.
Our volunteers help our families by:
Providing childcare for families based on their daily needs (job interviews, medical appointments, etc.).
Leading educational sessions and tutoring for families in areas such as financial counseling, career development and physical wellness
Engaging in beautification and maintenance of program spaces, including painting, pantry and storage organization, basic house repairs, yard work, gardening and landscaping.
Taking part in our special "A New Beginning Initiative" where you can support families on their move from shelter into permanent housing.
Sorting and organizing donations for our Second Generation Thrift Shop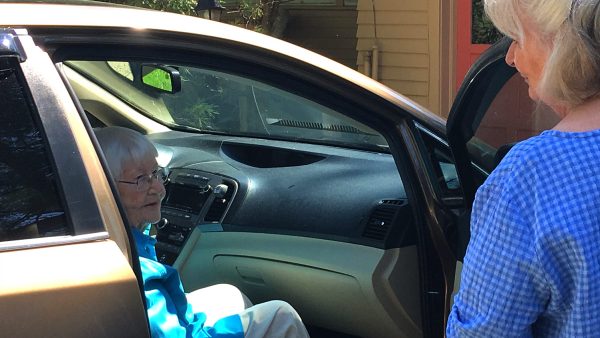 Monadnock at Home
Monadnock at Home enriches the lives of seniors through expanded social opportunities and access to a trusted network of service providers and volunteers, enabling them to thrive in their homes and communities.
Volunteers assist our members by:
Providing in-home assistance with home maintenance, financial and legal services, housekeeping, auto repair, personal care, pet care and other services.
Helping with transportation to medical appointments, grocery deliveries and other errands
Helping with light home maintenance (light repairs, trash removal)
Gardening and other outdoor services
Providing office support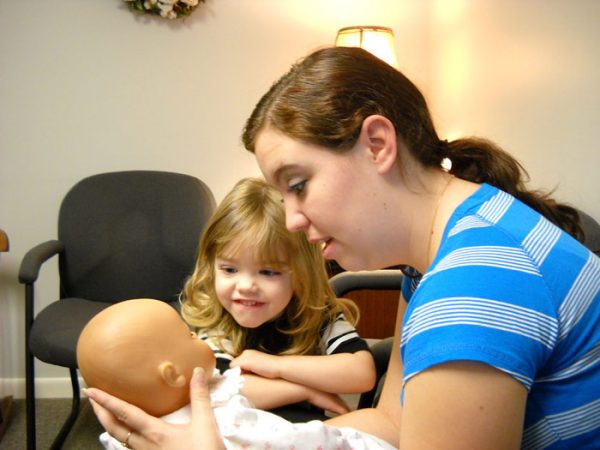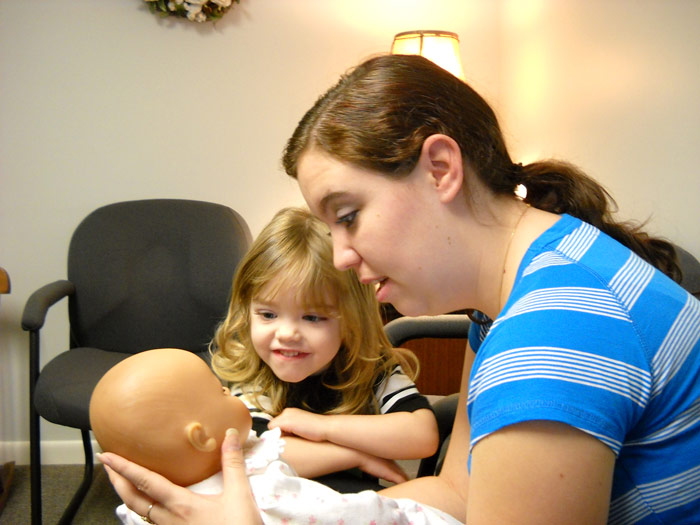 Our Place
Our Place nurses and social workers equip families with pregnancy, parenting and life skills education, and the confidence to create nurturing and safe environments for their children while working towards stability.
Volunteers help our families by:
Organizing collection drives (infant clothing, diapers, wipes)
Participating in special events and holiday parties for our children and parents
Helping with building maintenance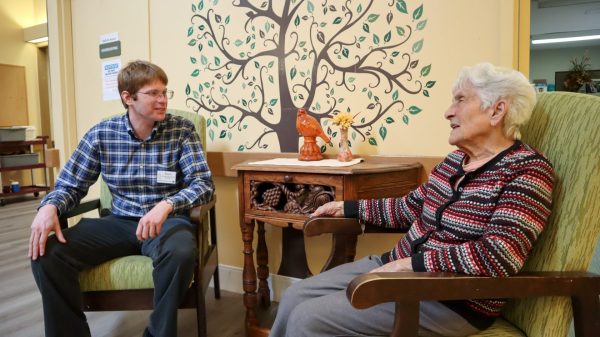 Senior Living Communities
Our senior living communities statewide provide a wide range of services for seniors, including skilled nursing rehabilitation, memory care and long-term care.
Volunteers help our seniors by:
Making room-to-room visits with residents
Creating holiday decorations
Assisting residents with different activities
Leading unique events, such as providing manicures, hairdressing, trivia and other games
Participating in special events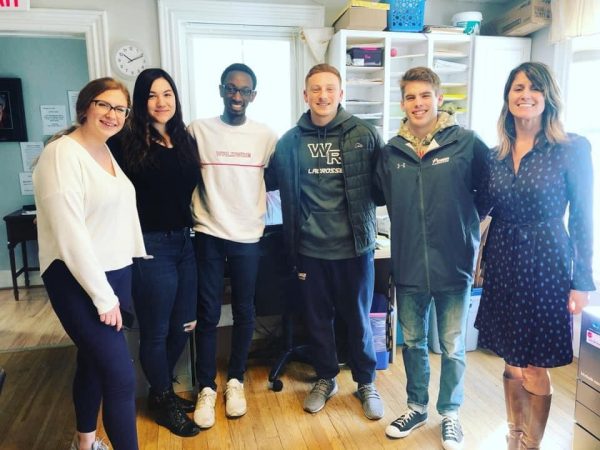 Administrative Offices (Manchester)
Database clean-up
Grants management
Assist with mailings
Donor stewardship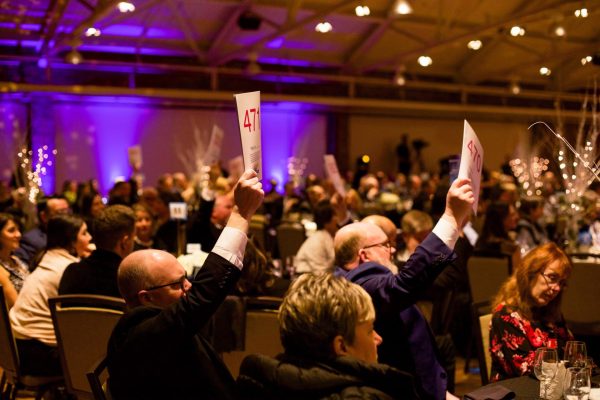 Event Support
Fundraising events
Mardi Gras Gala (February in Manchester)
FORE The Veterans Golf Tournament (June in Goffstown)
Christmas in July 5K (July in Londonderry)
Mulligans for Moms Golf Tournament (November in Portsmouth)
Liberty House Veterans Day Breakfast (November in Derry)
And more!
Testimonials
"If you believe in children, Moms, and families, then you should volunteer. If you believe in human dignity and that women and children deserve to thrive in a supportive environment where they can laugh and grow, then you should volunteer. If you understand that one's circumstances, however oppressive, can be altered and improved with the right kind of support, then you should volunteer."
– Sylvie Butler, New Generation volunteer
"CareGivers is such a wonderful organization that helps so many people. The clients and staff are so grateful to the many volunteers who donate their time. I have found it to be an incredibly rewarding experience."
– Diane Sanchioni, CareGivers volunteer
"It's hard to put into words the exact feeling, but there's nothing better than knowing you've helped somebody. I think the best word to describe that feeling is fulfillment."
– Amy-Lynn Sullivan, CareGivers volunteer
"The charitable impact of Catholic Charities is unmatched. If someone likes to volunteer and you adore children, Our Place is the place for you."
– Mary Lizie, Our Place volunteer
"When I provide rides, I pick up a stranger, but drop off a friend."
–  Kathy Salamy,  Monadnock at Home volunteer
"My neighbor Will and I have been helping Monadnock At Home members with various chores and soup delivery for the past year. They have always been very appreciative of what we do and it has been satisfying for us to be able to give back to our community!"
– Bill Joyner, Monadnock at Home volunteer
Deepen Your Community Involvement
Volunteering at Catholic Charities NH helps you positively impact your neighbors and community in a unique way. No matter your age or background, we help you find the opportunity that best fits your needs and areas of interest. And by becoming part of our robust volunteer network, you'll meet new people and grow your own personal and professional connections!
Individual Volunteers
Whether you are retired, or seeking to help after work on weekends, we welcome individual volunteers, with the flexibility to volunteer based on your own schedule and needs. We offer one-time or recurring opportunities, whether it's one time a week, one time a month or one time a year!
High School & College Student Volunteers
Volunteering at Catholic Charities NH is a perfect way for local high school and college students to deepen their involvement in the community, develop valuable skills and real-world experiences, or even explore new career paths or passions.
Corporate Volunteering
Corporate volunteer programs are a great way to build collaboration, teamwork and a sense of common purpose for your employees. And you'll certainly meet plenty of like-minded individuals and groups along the way – another great avenue for networking!
Community Services Groups
We always welcome volunteers from community and faith-based groups, to deepen your commitment to helping the community and impacting the many issues across New Hampshire.
Court-Mandated Community Service
CCNH provides volunteer opportunities to individuals in need of completing court-mandated community service hours on a case-by-case basis. CCNH reserves the right to deny any court-ordered individual the opportunity to volunteer with our organization based on the nature, type and/or specifics of their offense. Please click here for more information.
If you are interested in volunteering, please fill out this form or call 603-699-3030.