News & Resources
Stay Up To Date On All Things CCNH
News & Resources
Stay Up To Date On All Things CCNH
Stories, newsletters, annual reports and more!
With our diverse and wide-ranging program offerings, there is no shortage of news and information to share about how you are helping move lives forward in New Hampshire each day.
Sign Up for Our E-Newsletter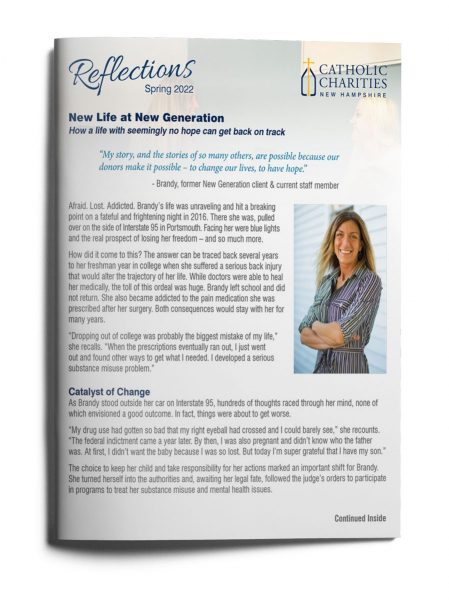 Newsletters
Firsthand and inspiring stories of those who benefit from your support, as well as event updates and other helpful information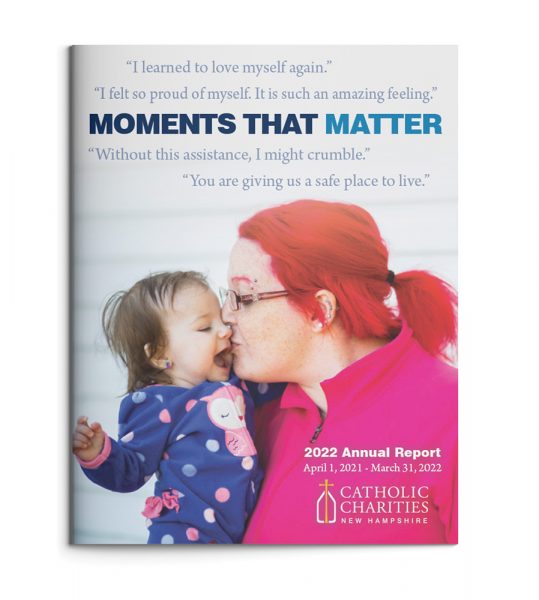 Annual Reports
Highlights from the year, financial reports and donor recognition.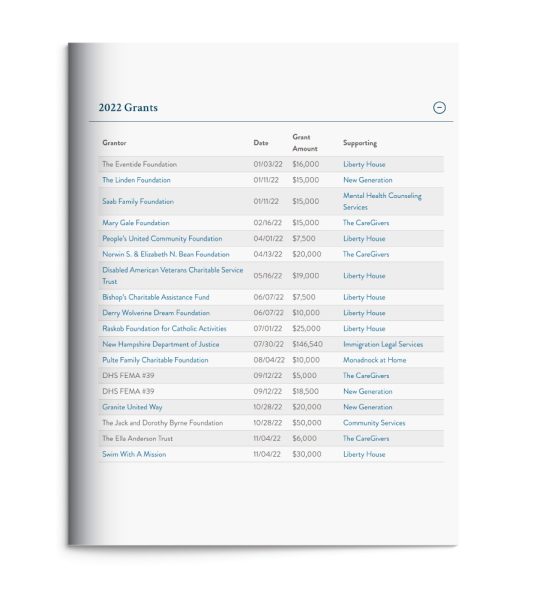 Grant Recognition
Grants from organizations supporting our mission are a very important element of our fundraising. On this page, you'll find a list of organizations, grant amounts and the programs within CCNH that they benefit.