Gov. Sununu Makes Appearance at St. Charles Road Race
September 8, 2017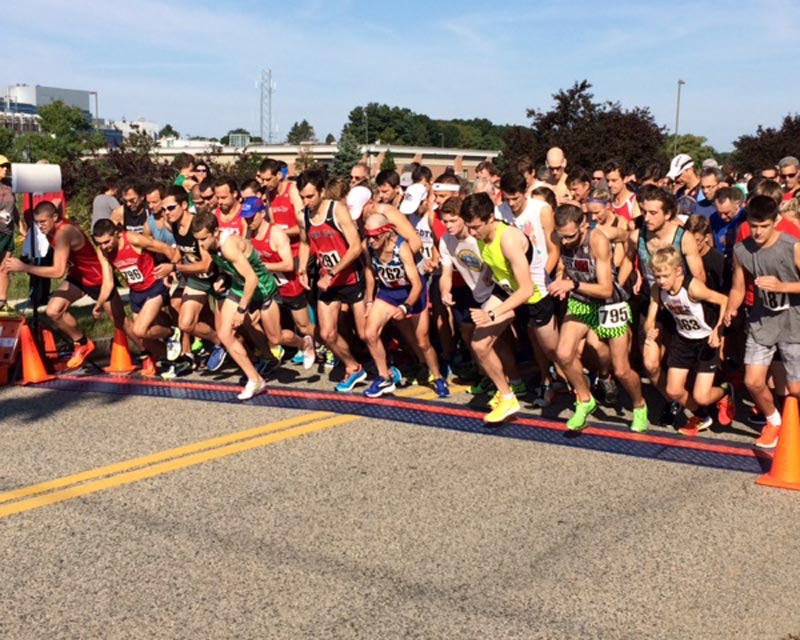 Twenty-one years and still going strong.
The 21st annual St. Charles Children's Home 5K Road Race on Sept. 4 drew 887 registered runners to the starting line at the Pease Tradeport in Portsmouth. Among the field was New Hampshire Gov. Chris Sununu.
"At the end of the day, they're helping kids. They're helping really make some incredible differences in these kids' lives," Sununu told the crowd in his pre-race remarks.
Kevin Greene of Waltham, Mass., a former runner at the University of New Hampshire, won the race for the second straight year. Corey Dowe of Barrington was the women's winner.
Greene, 25, pulled away to win in 15:13. John Prizzi, 25, of Wyckoff, N.J. was second in 15:20, followed by Patrick Barron of Newbury, Mass. in 15:25.
Dowe, a former cross country runner at Cornell, was 27th overall and edged out Heather Mahoney for the women's title. Dowe, 24, clocked a winning time of 18:05, while Mahoney, 34, of Westford, Mass., was right behind in 18:13.
Sununu, by the way, covered the 3.1-mile course in 28:30 to finish 15thin his age group and 306th overall. He was running with his son, Calvin.
The race is the only major fundraiser for St. Charles Children's Home in Rochester, which is a program of Catholic Charities New Hampshire. The nuns at St. Charles educate children with behavioral, emotional and social needs so they can integrate back into their school systems.