New Addition Underway at St. Francis
August 22, 2017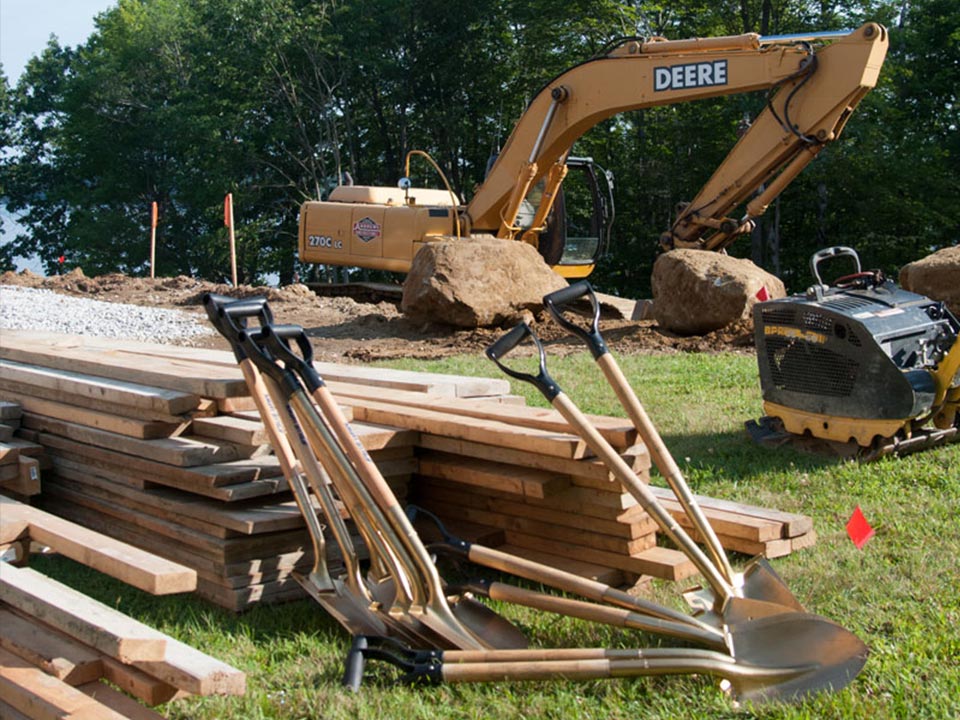 St. Francis Rehabilitation and Nursing Center held a groundbreaking ceremony Aug. 21 for a two-story addition and renovation project that will provide patients and residents with 14 more private rooms and state-of-the-art rehabilitation facilities.
"It's a significant step forward for St. Francis rehabilitation center's ability to meet the needs of area patients who need skilled rehabilitation therapy and prefer private rooms and a state-of-the-art rehabilitation facility," said Michael D. Lehrman, vice president of Healthcare Services at Catholic Charities New Hampshire.
The 9,000-square-foot addition will include construction of seven new private rooms and seven existing semi-private rooms will become private for a total 14 private rooms. The total number of licensed beds will not change, but the nursing center will have a total 17 private rooms once work is done. In addition, a spacious, new rehabilitation gymnasium will be built that will provide patients with greater privacy and striking views of Lake Winnisquam.
St. Francis' Administrator, Brenda Buttrick, said the improvements are being done to meet patient and resident demand for private rooms.
"It will benefit the whole experience for our short-term rehabilitation patients by providing improved facilities for their rehabilitation needs," Buttrick said.
Work should be done by May, 2018. Milestone Engineering & Construction, Inc. of Concord is the contractor. Lavallee Brensinger of Manchester is the architect.
St. Francis Rehabilitation and Nursing Center is one of seven rehabilitation and nursing centers owned and operated by Catholic Charities New Hampshire. It is the fourth nursing center to undergo renovations and upgrades in recent years. Mt. Carmel in Manchester, St. Ann in Dover and St. Vincent in Berlin all were recently renovated.