75th Anniversary Ice Ball – A Night to Remember
February 24, 2020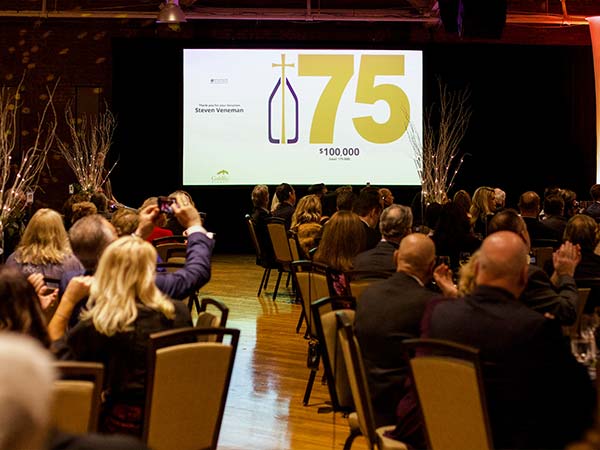 More than 500 supporters, sponsors and staff came together on February 15 in Manchester for the Ice Ball, a special celebration marking Catholic Charities New Hampshire's 75th anniversary of creating hope, healing and stability for communities across New Hampshire.
The event was an incredible success, bringing in more than $307,000 to help individuals and families in need today. The evening featured a unique cocktail hour, a delicious dinner, dancing, plenty of entertainment and fun with friends.
One of the highlights was the Fund-A-Need portion of the evening, where we met Moriah and Madisyn, a strong mother/daughter duo who were able to defy the odds and move their lives forward through their work with Catholic Charities New Hampshire. See their inspiring story:
A special thanks go to our incredible sponsors, including our presenting sponsor – CGI Business Solutions – for their continued support and making this night one to remember for the ages!