Basra Mohamed Joins CCNH
April 26, 2016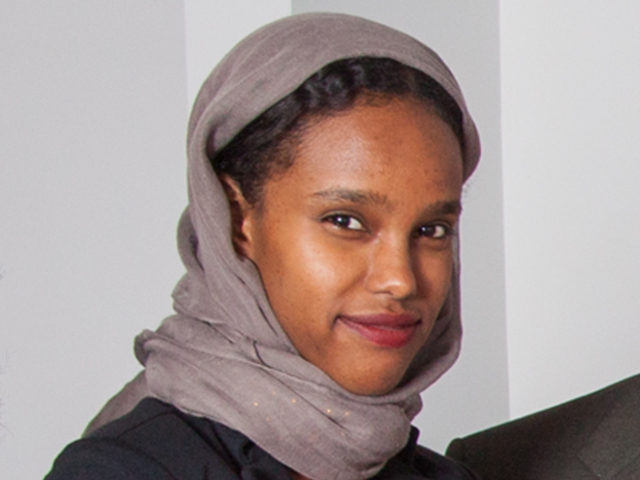 Catholic Charities has added Basra Mohamed to support immigrant victims of domestic violence and sexual assault. She will work for Immigration & Refugee Services out of the Manchester District Office.
"The percentage of immigrant women who are victims of domestic violence is shockingly higher than the national average," says Cathy Chesley, Director of Immigration and Refugee Services. "You have to understand that many victims come from cultures when domestic violence is accepted and many feel the protections of our legal system do not apply to them."
Mohamed graduated from the University of New Hampshire School of Law. Her work is being funded through a grant from the Norwin and Elizabeth Bean Foundation.
As a legal intern for Catholic Charities, Ms. Mohamed worked as a legal advocate for a federally funded grant with the U.S. Department of Justice, Office of Violence against Women. She was also a judicial clerk for the Immigration Court (Executive Office of Immigration Review) in Boston and a law clerk for the New Hampshire Supreme Court Attorney Discipline Office.
The Bean Foundation is a general purpose charitable foundation which awards grants in the fields of arts and humanities, education, environment, health, human services, and public/society benefit to organizations in Manchester and Amherst.