Music and Memory
September 28, 2016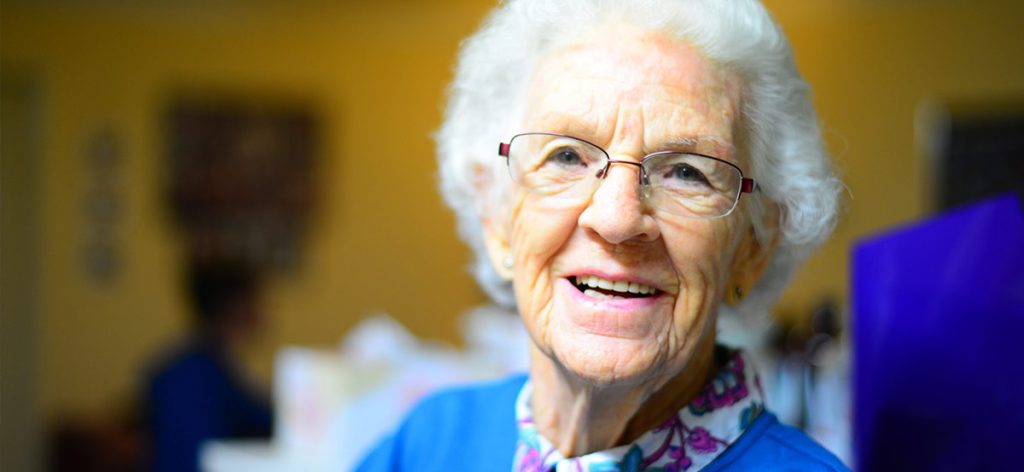 "Music is the divine way to tell beautiful, poetic things to the heart." – Pablo Casals
Some have not spoken in years. They cannot care for themselves. They require feeding, bathing, dressing. They don't recognize their loved ones any longer. They live in a foggy world that seems unreachable. Until you bring them music.
Music connected with one's personal history triggers a strong stimulus reaction in individuals with dementia and Alzheimer's, even late stages. Studies show that in those that have dementia and Alzheimer's, the area of the brain that holds music memory is the last to go.
Most people associate music with vivid events and emotions. Think of the music you listened to in high school, at your wedding, or at an important family gathering. Typically the music we listened to between the ages of 18-25 has the most impact on our memories.
Music is processed on many levels at once. There is a strong connection between the auditory cortex ands limbic system, where emotions are processed.
Study after study show that playing music that resonates with one's past helps the individual to remember more, move better, regain speech, reduce depression, increase social ability, and improve cognitive ability. In videos of individuals presented with music from their past, it is clear that it wakes up part of the brain. We can see this through increased eye blinking, improved posture, hand gestures, mouth movement, and singing along.
Music played while an individual is walking can improve balance and gait. Upbeat music played at mealtime can help keep those awake who may otherwise doze off. It is the connection of memory and emotion that makes this occur.
"Music nourishes the soul."
Each case is unique. Music needs to be tailored to the individuals needs, taking into account their history, likes and dislikes. A song one may find relaxing may evoke an unpleasant memory for another.
In the YouTube video Alive Inside, we see an elderly man lost in a brain fog. Once music from his past is played, he becomes verbal, telling stories that he relates to the time in his life connected with the music.
Music, a strong and powerful tool, allows people to engage and possibly communicate. Participation in drumming circles has shown to result in an individual who had lost motor skills to hold a fork or a glass.
Music with a percussion, syncopation and quick tempos will elevate ones mood, and may induce toe taping or hand clapping while music utilizing slow tempos such as ballads can calm one who is agitated or help one relax before bedtime.
"Music connects family members with history and stories."
Music has the ability to bring about enough recognition to instill one to kiss family member or hold hands. This is a gift to equal parties. Family members that long to reconnect with loved ones with dementia or Alzheimer's are able to do so.
Catholic Charities New Hampshire is conducting a Music and Memory drive to provide residents of our nursing homes with the gift of music. Gifts of iPod Nanos, iTunes gift cards, or money to purchase quality headsets, music or iPods are greatly appreciated. These items can be dropped off at any of our nursing homes, or at the main office located at 215 Myrtle Street, Manchester. Gifts of cash can be mailed to 215 Myrtle Street, Manchester NH, 03104 Attention: Lisa Merrill-Burzack, earmarked Music and Memory.
Check out Alive Inside trailer and see the difference music makes.
A list of our nursing homes can be found at cc-nh.org/healthcare.
Your gift will make the difference to a resident and help unlock treasured memories. Together we move lives forward.