Catholic Charities Gala Raises $105,000
February 12, 2015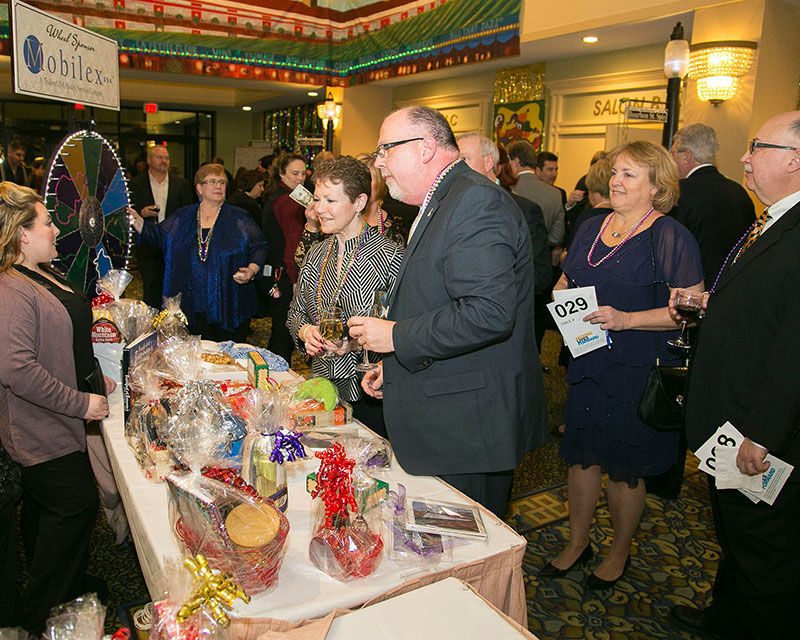 On Saturday, February 7th, almost 400 guests packed the Grappone Conference Center in Concord to celebrate Catholic Charities New Hampshire's 10th Annual Mardi Gras Gala. At the end of the night, the event had raised over $105,000 towards Catholic Charities' programs and services.
The annual Mardi Gras Gala is Catholic Charities' premier fundraising event, supporting its various programs that build independence: support groups, financial education, emergency services and more.
"Funding from Mardi Gras supports our programs that lead people to a more independent life." said Lisa Merrill-Burzak, VP of Development for Catholic Charities. "Often it starts with direct services that lead to other programs to help stabilize families and individuals. We are always grateful to our donors whose gifts help their neighbors succeed."
The Mardi Gras Gala celebrates the culture of New Orleans, home to the world's most recognized Mardi Gras festival. Guests enjoy silent and live auctions, Creole/Cajun inspired cuisine, live music, dancing and other entertainment.