CCNH Plans Sale of Good Shepherd
February 14, 2019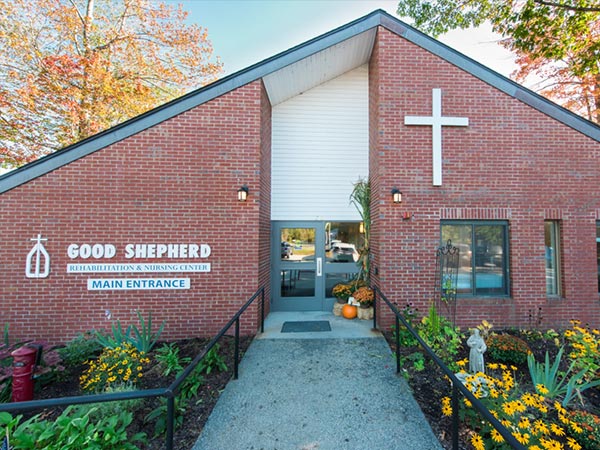 Catholic Charities New Hampshire (CCNH) announced it has executed an asset purchase agreement for the sale of Good Shepherd Rehabilitation and Nursing Center in Jaffrey to MED Healthcare Partners.
"Caring for seniors in our communities has long been an important part of the mission of Catholic Charities," said Thomas Blonski, president and CEO of CCNH. "CCNH sought a company that would preserve the same level of care Good Shepherd clients receive today, including maintaining the 100 current staff members known for providing a high level of personalized and compassionate care."
In completing its due diligence in selecting a buyer, CCNH identified MED Healthcare Partners as a qualified, well-respected company, which operates more than 100 nursing homes and rehabilitation facilities across the Northeast, Mid-Atlantic and Midwest. Together, CCNH and MED have created a transition plan that ensures all Good Shepherd staff retain their employment status and clients continue to receive high-quality care.
In connection to the purchase agreement and subsequent sale, CCNH is planning to commit $1,000,000 in resources administered through a trust that will provide an annual distribution to fund services and care for vulnerable seniors in the Monadnock Region. The trust was created after consulting with key area stakeholders in the healthcare and senior care communities, who identified the areas of greatest need. CCNH hopes to fund programs and provide resources that will meet these needs.
"MED is deeply committed to offering seniors the highest quality care in each of our locations," said Mordy Lahasky, president of MED Healthcare Partners. "We are looking forward to continuing CCNH's long tradition of serving those in the Monadnock region and contributing to the fabric of this community."
CCNH has owned and operated Good Shepherd Rehabilitation and Nursing Center since 1990 and has since improved and expanded services to meet the needs of its clients, earning Good Shepherd a four-star rating from the Centers for Medicare & Medicaid Services (CMS). CCNH will continue to provide a wide range of senior care throughout the state at its six other skilled nursing facilities, which offer short-term rehabilitation care, memory care, assisted living, independent living and long-term senior care. CCNH has no plans to sell any of its other facilities.