Catholic Charities Receives Award
May 5, 2014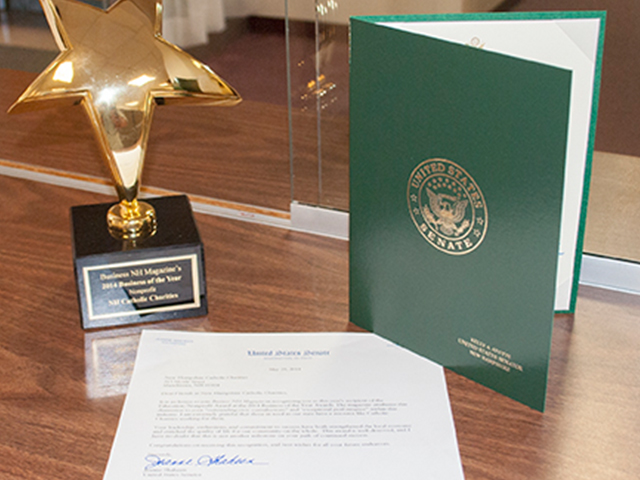 Catholic Charities New Hampshire has received the 2014 NH Business of the Year Award in the Nonprofit category.
The award recognizes the various services Catholic Charities provides, assisting 1-in-13 NH individuals every year. Programs and services of Catholic Charities include the New Hampshire Food Bank, eight healthcare facilities, immigration and refugee legal services, community outreach, counseling and more.
"Catholic Charities is honored to be selected for this prestigious award," stated Thomas Blonski, President & CEO of Catholic Charities New Hampshire.
Catholic Charities and the other recipients are highlighted in the May issue of Business NH Magazine.
Now in its 23rd year, the NH Business of the Year Award is a partnership between Business NH Magazine and the NH Association of Chamber of Commerce Executives. An event celebrating the 2014 award recipients is scheduled for May 29 at the Radisson Hotel in Manchester.