CCNH Acquires Holiday Center
December 22, 2017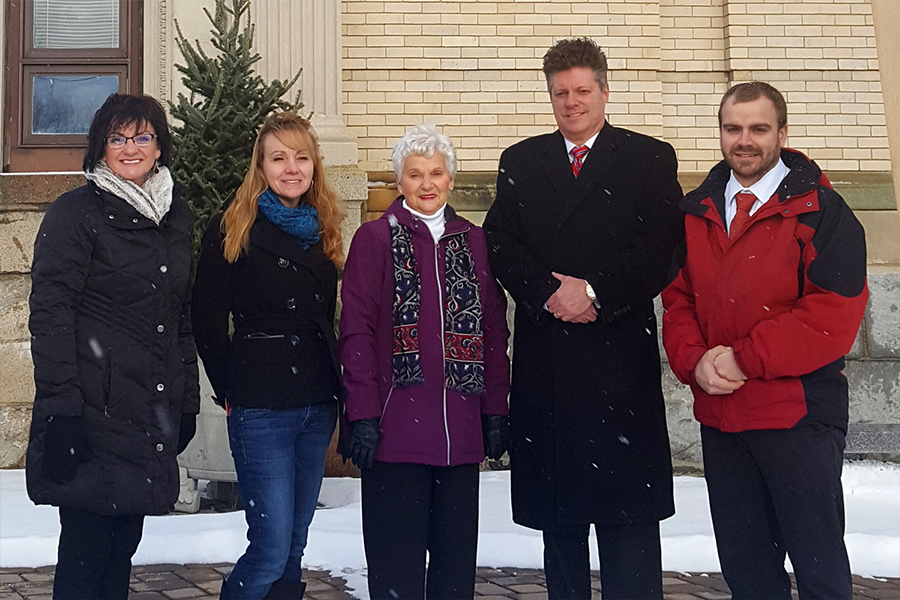 Catholic Charities New Hampshire announced Dec. 20, 2017 that it acquired The Holiday Center property at 27 Green Square and will relocate its northern regional service center to the historic, downtown building.
"It will give us a very visible presence downtown in the heart of the city with easy access to public transportation and other services that our clients tend to use," said Nicole Plourde, Catholic Charities NH's deputy director of Parish & Community Services and community outreach coordinator at its Berlin district office.
The building, which was built in the early 1900's and has an official address of 1 Main St., was donated to Catholic Charities NH by The Holiday Center Inc., which ran a non-medical adult day care center there for nearly 48 years. The Holiday Center is dissolving as a 501(c) 3 non-profit organization and must transfer its assets to other non-profit agencies.
Marge McClellan, who is board president of The Holiday Center, said her hope was to donate it to an agency that would keep it open.
"My goal was not to leave the building abandoned," McClellan stated, noting several properties that were abandoned in recent years have deteriorated, some to the point of having to be torn down.
"We were just so fortunate to connect with Catholic Charities and Nicole (Plourde) because we didn't know who would want a building that size. I want to call it a little miracle that we connected and found a good use for it," she said. "We really trust Nicole and Catholic Charities. They have been around for so long and have a good reputation."
Catholic Charities NH plans to relocate its northern regional service center there by early spring 2018. It currently operates out of leased space at 151 Emery St.  Catholic Charities also plans to lease space in the building to another non-profit.
McClellan said the building was home to a bank, a medical clinic and a radio station before The Holiday Center moved there in 1969.
"It is an old building, but things have been kept up to date," McClellan said.
The Holiday Center is expected to remain in existence through June 30, 2018, McClellan said. It also donated some of its assets to Androscoggin Valley Home Care Services.
Catholic Charities NH is a non-profit human service organization that serves 1-in-13 poor and vulnerable residents throughout New Hampshire. For more information, please visit cc-nh.org.