CCNH Difference Makers – Dave Twitchell
December 13, 2022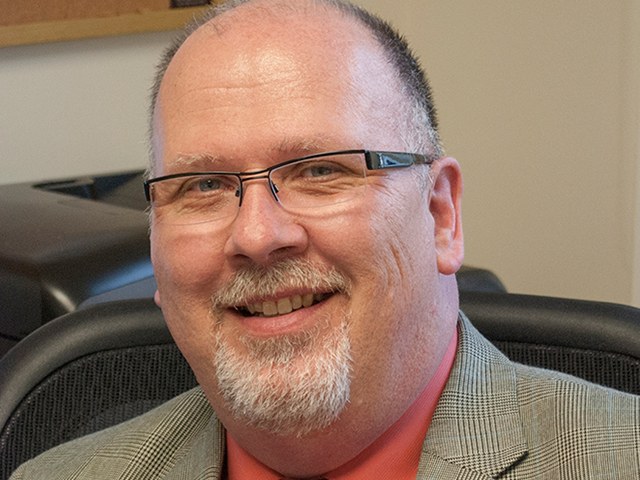 Most people venturing into a Human Resources office have one of three experiences: the good, the bad, and the ugly.
What most people don't experience – the unfortunate reality in some cases – is genuine concern and empathy, especially for those brave enough to knock on the door in the first place.
Luckily, these HR professionals do exist.
For the uninitiated, Dave Twitchell, our vp of human resources (SHRM-SCP), has a quiet and unassuming nature about him; he's reserved, contemplative, and yes, compassionate.
He's also the man responsible for building the Catholic Charities New Hampshire HR department as we know it today.
If the last eight years and ten months have taught Dave anything, it's being open to challenges.
Taking a team of three to a team of ten is no easy order – it takes a thoughtful approach: one that can see past a sterling resume and into the hire who will ultimately share the awesome responsibility of safeguarding all matters personal and personnel.
And if building a department from the ground up – a feat in its own right – proved itself challenging, nothing compared to the devastating blow that was brought on by the pandemic.
Thanks in large part to the strong foundation Dave built (and leaned on), his team and colleagues triumphantly weathered this storm. Fittingly, when asked what advice he'd like to give himself eight years and ten months ago, he playfully suggests to "expect the unexpected."
Fast forward to present day, Dave finds himself in new and yet-to-be-blazed trails: retirement.
Well, semi-retirement. And that will allow him to spend more time with the center of his life – his wife, three children and three grandchildren, whether it's going to various sporting events or being part of the many special moments that matter most.
In addition to being husband, dad and grandpa, our wonderful New Hampshire native (and Vermont resident) is working on another feather in his cap: Principal of Upper Valley HRPro, LLC.
This new and exciting chapter will use Dave's extensive knowledge and expertise as an HR professional to consult with individuals and organizations on areas such as Employee/Labor Relations, Union management, Compensation, Recruitment, Compliance, and more. And if that wasn't enough to make you clap your hands, Dave will also hold the prestigious new role as State Director for New Hampshire HR Professionals through SHRM (Society for Human Resource Management). Bravo, Dave, bravo!
Moving on is never easy.
It isn't always hard, per se, but it can be tough on the folks who've come to him for professional as well as personal reasons. Formalities aside, it's a rare gem these days to find and befriend a person who truly listens. A person who values professionalism and decorum. A person you can count on for a laugh when you're reheating your leftovers at lunch. A person you can trust.
"I'll really miss the people," reflects Dave. "When you think of a nonprofit, many people don't stay there long. But we have a lot of longevity here. People aren't here for the money. We are here for the mission. The sense of satisfaction you gain at the end of the day – and the people you serve – is unmatched."
Dave's since passed the reins of his dynasty to a very wise and capable person – and while we're excited to see what this chapter has in store for his successor, we can't ignore the fact that we'll be losing a friend.
Thank you for your hard work and dedication, Dave – you will truly be missed!
Want to stay in touch with Dave? Us too! Connect with him on LinkedIn.