CCNH Difference Makers – Deanna Mullins
August 18, 2021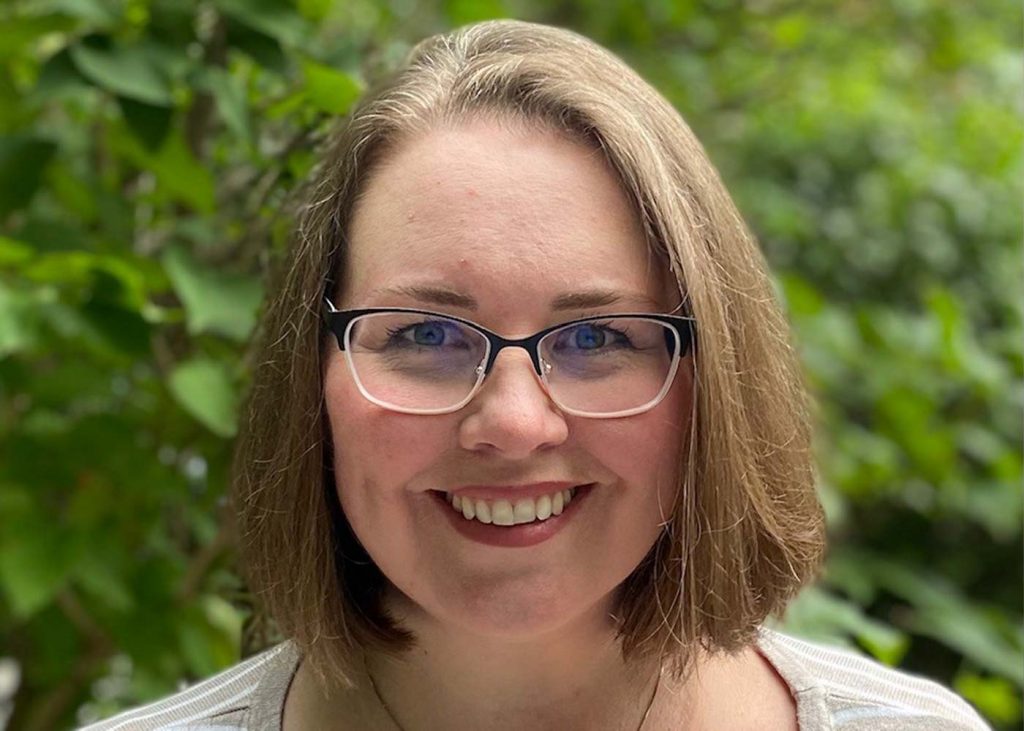 "Difference Makers" is a blog series highlighting many of the incredible employees at Catholic Charities NH, each making a positive and unique impact on the individuals, families and communities across New Hampshire that we proudly serve.Today, we meet Deanna Mullins, member services coordinator at
Monadnock at Home
(MaH). For seniors who are members of Monadnock at Home, Deanna is the voice on the other end of the phone, connecting them to the vital services that help them to continue to live independently at home. With two decades of experience in human services, Deanna is approaching her fourth anniversary with Monadnock at Home – and there's no place she'd rather be. Let's get to know Deanna:
How would you describe your role with Monadnock at Home?
I spend most of my time helping our members, whether it's coordinating rides to doctor appointments or the grocery store, setting up a grocery delivery or giving referrals to service providers that they might need – such as a plumber or an electrician – as well as planning programs that we do. Generally, I'm the person our members talk to when they have questions, anything from "I need someone to plow my driveway," or "I need somebody to do some landscaping" to "I got this letter in the mail, and I don't know if it is a scam." Many live on their own, and different things come up. Thankfully, they know that they can turn to us for anything they need, and we will do whatever we can to help them out.
What do you enjoy most about working at Monadnock at Home?
Definitely interacting with our members, whether it's doing a one-on-one chat on the phone or seeing people in person. We did an ice cream social on July 28, and that was our first in-person program since March 2020! We were all so excited to see each other and catch up – it was a lot of fun.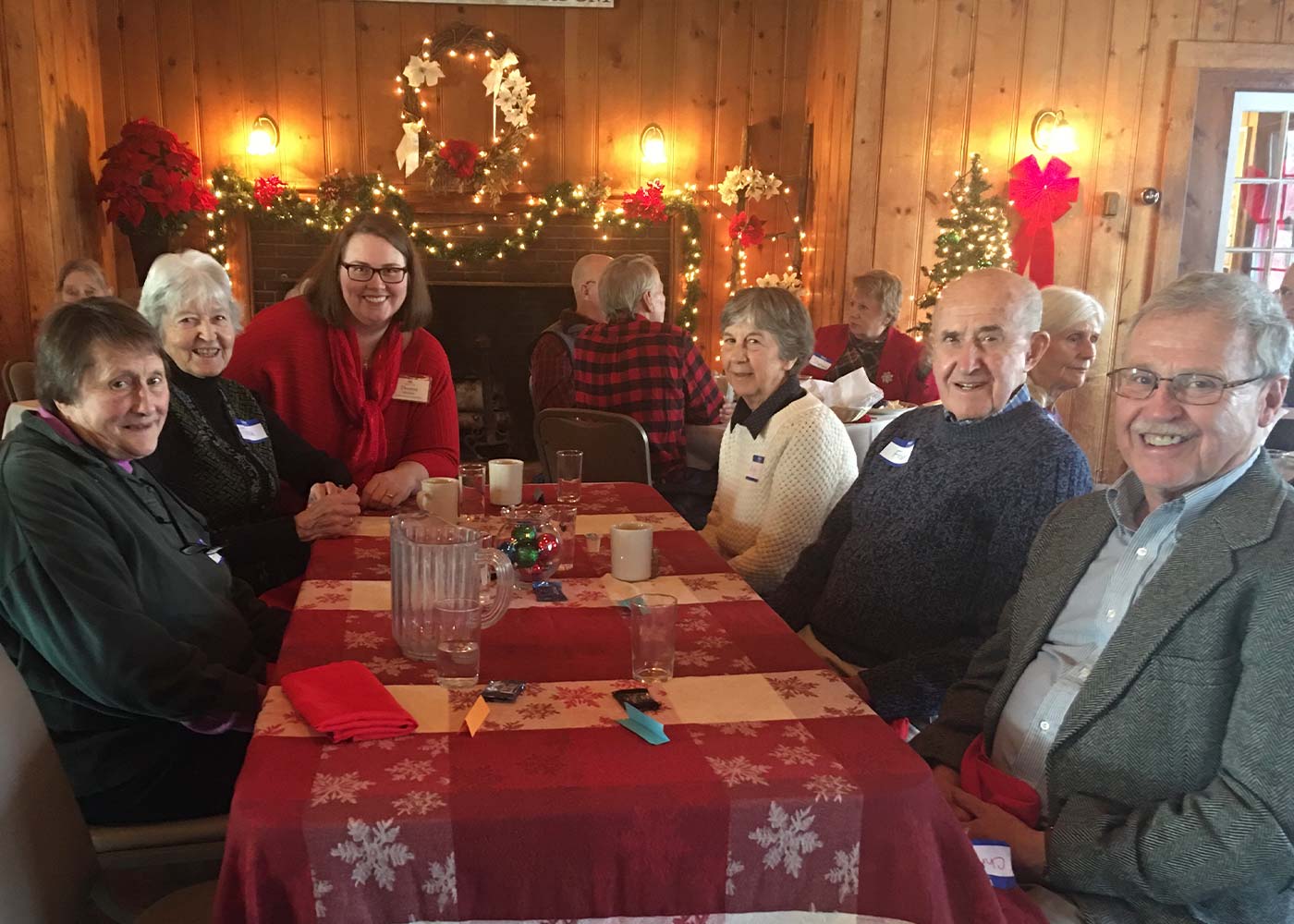 Why is Monadnock at Home special?
The people – we are our own little community. We're a staff of two, Sandra Faber, our executive director, and myself, and we both care very much about our mission of helping seniors to be able to stay in their homes. We have an amazing network of volunteers who truly go above and beyond and genuinely care about our mission. Then there are our members who feel like Monadnock at Home is their family. We have many folks that live by themselves, and they truly have made some strong connections with other members and with volunteers.
What does working here mean to you?
I worked in human services for almost 20 years in New York. About eight years ago, we moved to New Hampshire and after a few years working a part-time corporate job, I happened to see an ad for MaH that was right up my alley! I love helping people, and so it has been great to be back in a human services role again. It is really wonderful to see and know that you're making a difference in someone's life, which makes it not feel like work.
What does your typical day look like?
I don't have typical days! Just the nature of what we do – the phone rings and someone needs this or that – dictates how the day will go. Not long ago, a member called and needed her car jump-started, which we have never done before. I called a couple of volunteers to see if anyone could help, and one was available right away – so it's like, oh wow, that's a new service!
What do you enjoy most about helping those in need?
I like to connect our homebound members with other members or volunteers to facilitate opportunities for socialization, whether it's hearing a friendly voice or seeing a friendly face. I make calls to members too, and if I sense that somebody is a bit lonely and would benefit from going to one of our programs or joining a Zoom, I try to encourage them to get involved. Several members have said that it is nice to know that someone is there to check on them. I have one gentleman who has shared several times that hearing my voice brightens his day – so that was sweet to hear.
How has being part of Catholic Charities impacted your work?
For me, it was an unexpected pleasant surprise – in New York, I worked with an agency that collaborated with the local Catholic Charities, so it has felt familiar to have that connection. Also, we had just become part of Catholic Charities NH when the pandemic hit, and I think everyone needed extra support during that difficult time, so that was great too.
What is one thing people may not know about Monadnock at Home?
How broad our services are. For example, I may be biased, but we have the most amazing tech volunteers who can help with just about anything. Since the onset of the pandemic last year, so many people have needed to rely on technology. One of our members is in her 90s, had no computer and wanted to get online to do her yoga classes, see church services and look on museum websites. One of our volunteers helped get her up and running – it was amazing. Another example is that we have trained Med Pal volunteers that will help a member get ready for a doctor visit, accompany them to the appointment and make sure all questions are answered. We had one member in a complex health battle, living alone with family out of state. She said that her Med Pal made all the difference in the world, helping her and keeping her family in the loop. It was a wonderful experience for this member, her family and for the Med Pal too!
Describe Monadnock at Home in three words.
Community. Support. Connection.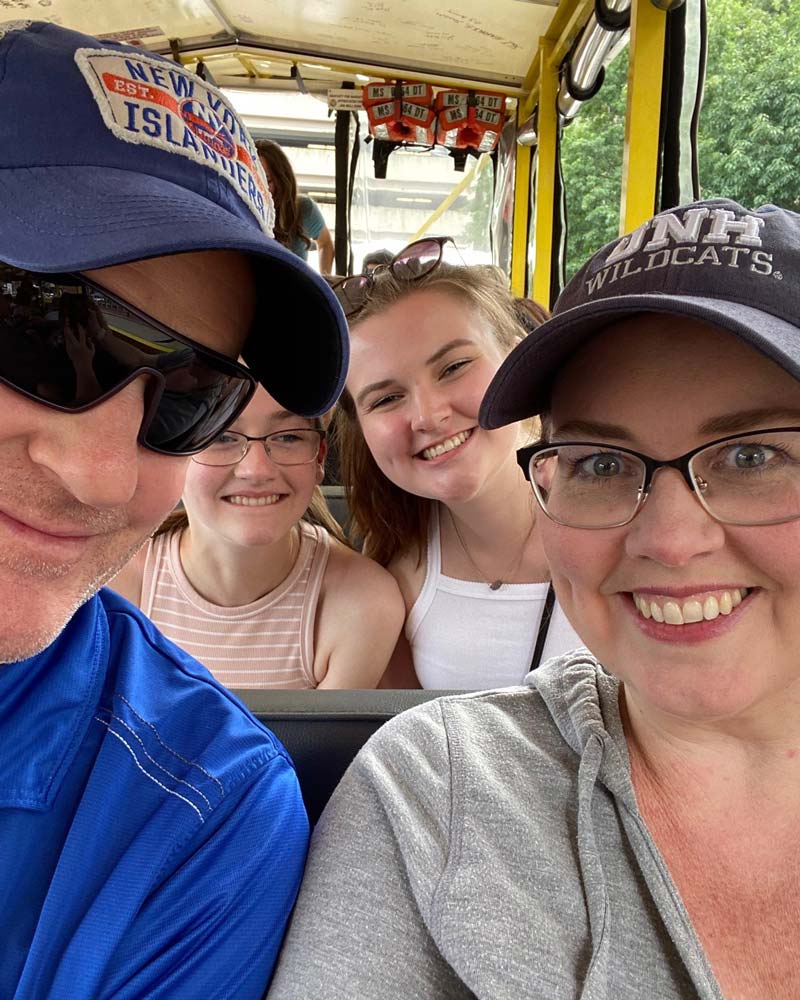 What do you enjoy doing outside of work? What are some of your hobbies?
I love spending time with my family & my friends. I am married with two daughters – one in high school and one in college – and I keep pretty busy with their activities. I volunteer for school committees, and I attend Divine Mercy Parish in Peterborough, NH. I've been teaching Sunday school there for the past seven years. I love to travel, read, listen to music and do home decorating projects.
What do you love about New Hampshire?
My mom is from New Hampshire, and when I was growing up in New York, it was my favorite place to go. I loved to visit my grandparents and my mom's family. The first time I brought my husband here 30 years ago, he fell in love with it. He told me all those years ago, anytime I wanted to move, he's ready. It took us 20 years to come around to that idea! New Hampshire is the perfect place because, in about 90 minutes, you could be at the ocean, in the mountains, in the Lakes Region, in Boston – it just has everything. We love it here.
What is your favorite quote?
"Faith is taking the first step even when you don't see the whole staircase" – Dr. Martin Luther King Jr. Faith is a big part of my life. I bought a sign for my home with this quote before our move to New Hampshire – we had faith that it was the right move for our family and we were right!
What is your favorite movie?
We are huge movie buffs, so it is hard to narrow down. I love Steel Magnolias, When Harry Met Sally and our family watches the Harry Potter movies whenever they're on. Also, my eldest daughter and I are huge Star Wars fans.
What is your favorite book?
My all-time favorite is Little Women by Louisa May Alcott. I've read it a million times. I also have a friend who is a historical fiction writer (Stephanie Dray) who co-wrote a book called America's First Daughter. That is also one of my favorite books.
Who is a person you admire most?
I admire anyone that struggles with things but still keeps going. I have a family member who is like that, and I have so much admiration for them. Despite the things they struggle with, they keep moving forward and accomplishing great things. It's inspiring.
Who is a person you'd most like to meet?
I think it would be interesting to meet my great grandmother – my grandfather's mother – who died when he was one. I've always been fascinated by her and don't have a lot of information about her. But I know as a young girl, she came over from England to this country. I appreciate that she made that journey because that was the start of our family in America. On that same note, my eldest daughter is into researching family history, and she's taken us on a couple of exciting day trips to see things in New Hampshire and Massachusetts that were important places in our family history so that's been exciting.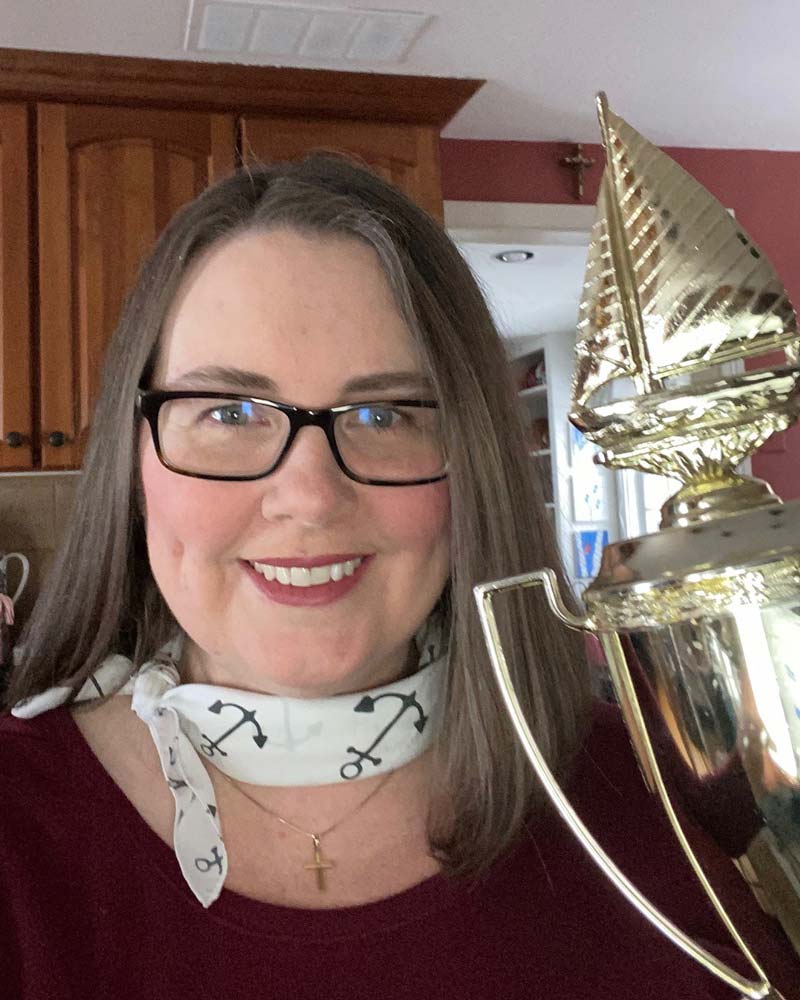 What is one thing people might not know about you (or be surprised to find out)?
I grew up sailing on Lake Ontario, and years ago, I won the Lady Skipper's Race. The rules were that a man could be on the boat but could not touch the tiller or the wheel during the race. My dad teaches sailing, and he was with me – he read the wind and had us do something no one else did. When the competition went one way, and he had us go a different way. It was a fast race in heavy winds, and we blew everybody away. It was exhilarating! Are you interested in becoming a key part of our team, helping others while growing your career as Deanna has?
Click here for our many openings in healthcare, social services, administration and more!