CCNH Difference Makers – Diane Boissy
January 5, 2021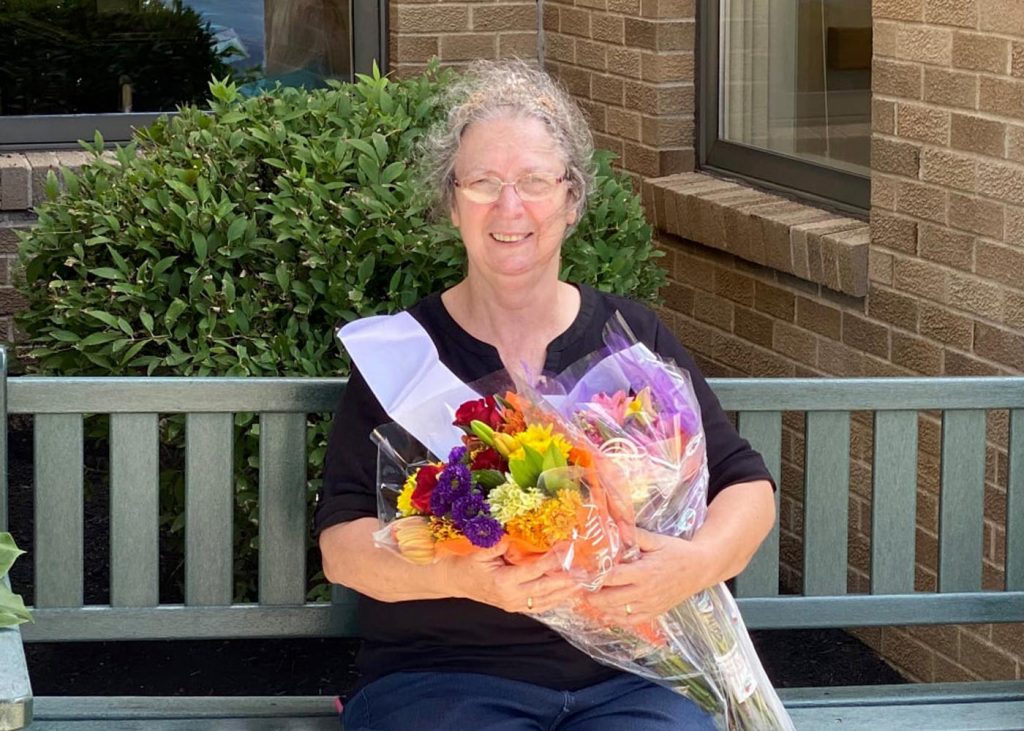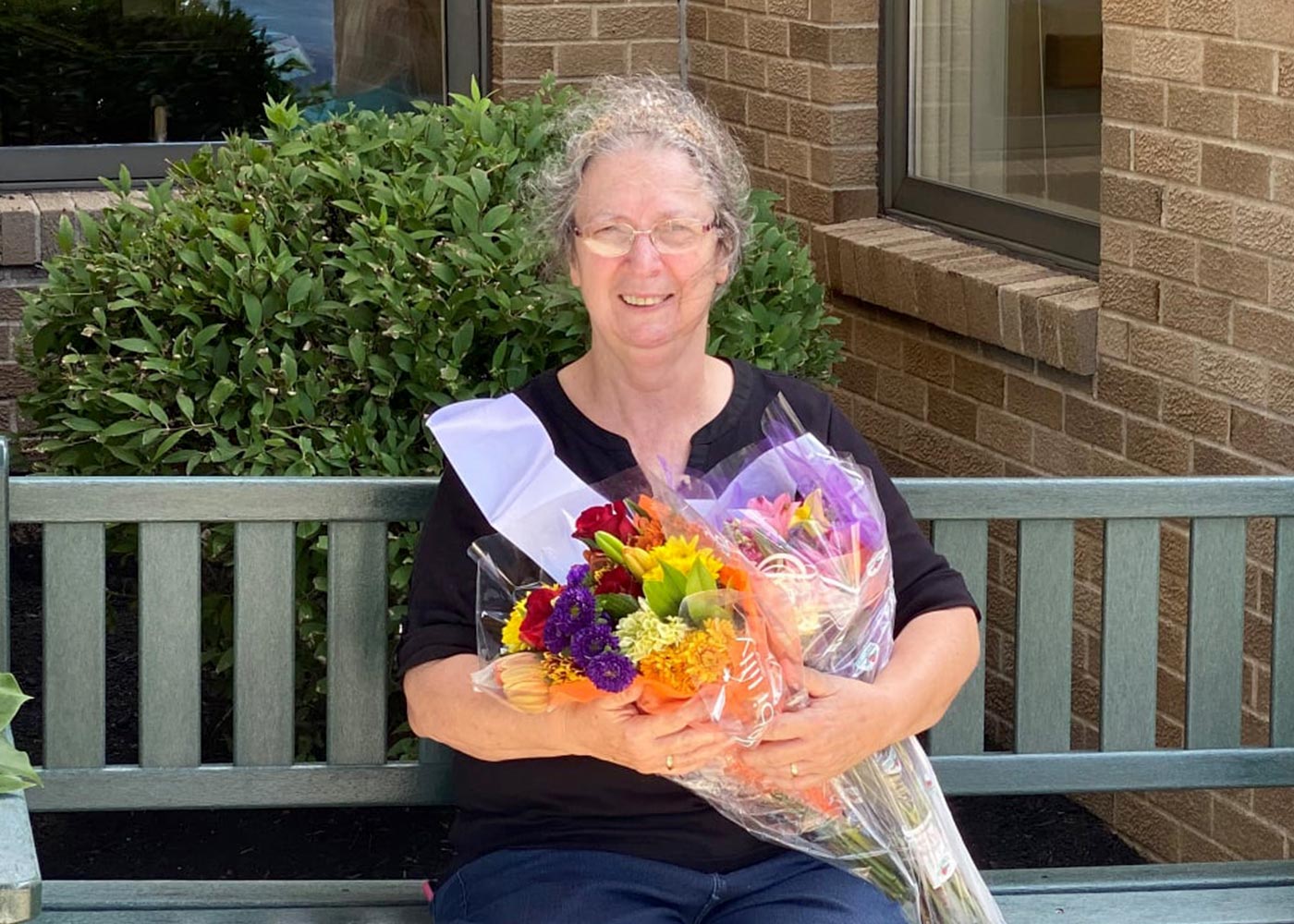 "Difference Makers" is a blog series highlighting many of the incredible employees at Catholic Charities NH, each making a positive and unique impact on the individuals, families, and communities that we proudly serve. Today is special as we focus on one of our long-standing and beloved employees. Diane Boissy recently retired after 47 years working at
St. Teresa Rehabilitation and Nursing Center
in Manchester. She started as an LNA in 1973 and worked her way up to Health Information Manager, a role she held for the past 28 years. Diane is highly regarded among our staff, residents and family members and is always there to put a smile on the faces of those around her. Let's learn more about Diane!
First off, congratulations on your retirement! How does it feel?
It feels bittersweet. It was a difficult decision to make, but for many reasons, I felt like it was the right time. My mom is 88 years old, lives alone, and has some declining issues, and I felt a greater need to be there for her.
You have quite the history with St. Teresa, hired as an LNA in 1973. What made you get into the healthcare field?
I was looking for a job, and my dad had his own business, Don's Plumbing & Heating, and St. Teresa was one of his customers. He encouraged me to apply for a job there, and I was hired as a licensed nursing assistant (LNA). At that time, it was known as St. Teresa's Manor where the Carmelite Sisters lived in and managed the home.
How has life at St. Teresa changed over the past 47 years?
St. Teresa has always had a warm and welcoming atmosphere. For many years it was a "forever home" for residents. As St. Teresa has evolved, the need for short-term rehabilitation services have grown and we added a program for that. Now many residents come and go rather than exclusively staying in a long-term setting. As a home, we had to adjust to many changes as they were introduced. However, one thing that's never changed is the commitment to resident-centered care.
What did you enjoy most about working at St. Teresa?
I enjoyed feeling like I made a difference in someone's life. I personally always felt a great desire to be there for others. Taking care of the elderly was a plus and very rewarding.
Why is St. Teresa such a special place?
It's a family-driven, tight-knit community, and to me, that's very important when caring for our elderly. We should always make our residents feel at home when in our care and treat them with the utmost dignity and respect.
How has your time here helped you grow as a healthcare professional and a person?
I was an LNA for 19 years, and then an opportunity came along to step into a different role as Health Information Manager/Medical Supplies Coordinator. My job has evolved over the years, which has allowed me to learn more administrative skills, get involved in committees and have input on decisions or ideas that could make a difference in the home.
Staying here for 47 years is quite the career. What was it about St. Teresa/CCNH that kept you coming back every day?
The staff (which I refer to as my "working family") and the resident's families, but mostly the residents. I've enjoyed the challenges over the years and loved both roles in my amazing journey while working at St. Teresa.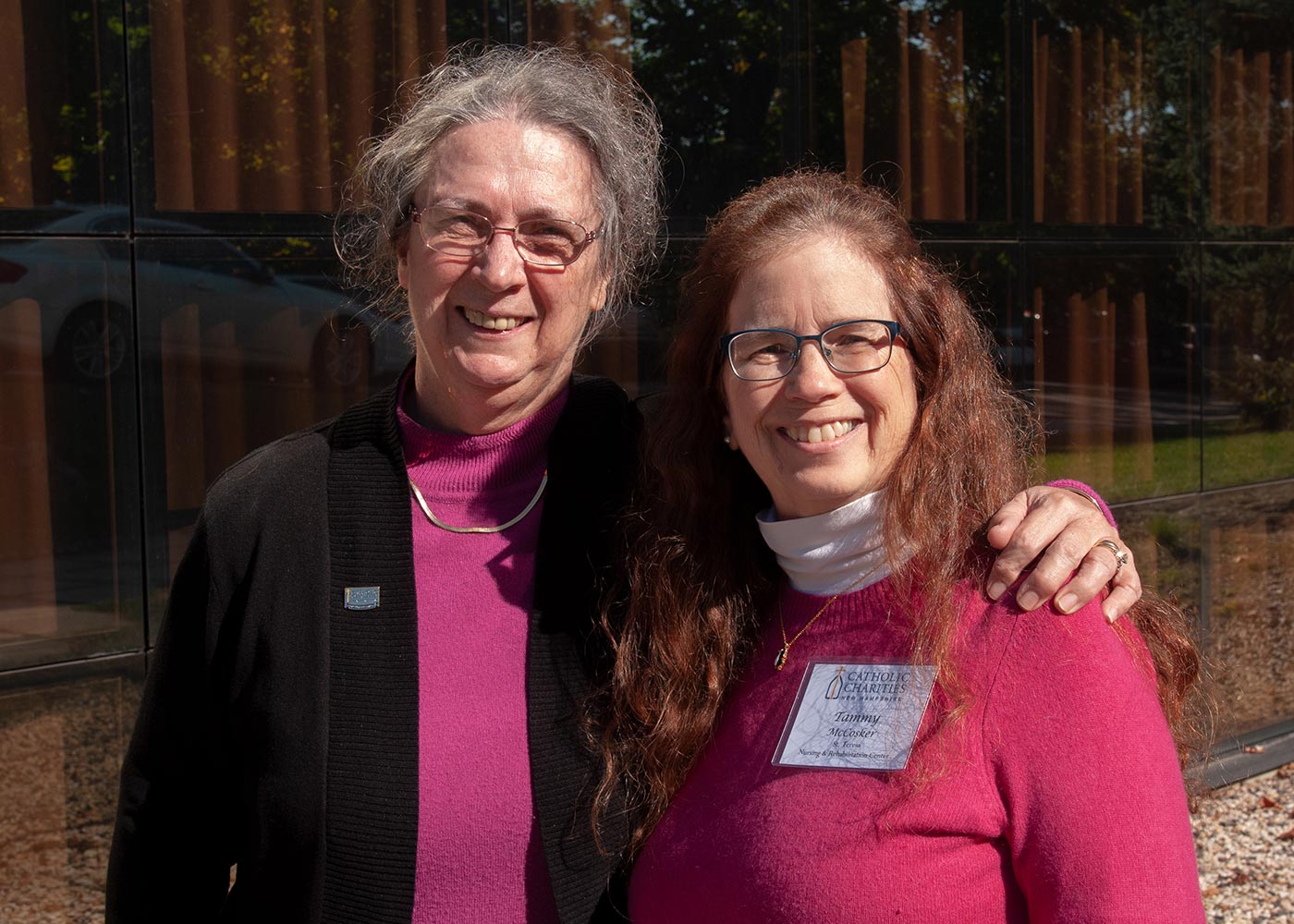 What is your favorite story in your time here?
I have many memorable stories I will always treasure! To name one, we had a resident whose family members were planning a celebration at St. Teresa for their mom Sophie's 100th birthday. When I got invited, I knew I was going to do something special. At the party after the luncheon, I slipped away, got dressed as a clown and gathered up my coworkers. With party hats on and balloons in hand, we marched into the living room singing happy birthday and surprised everyone! Needless to say, the family was so thankful and forever grateful.
As you move on to the next phase of your life, what do you look forward to doing more of on a daily basis?
I have a few projects inside and outside my home that I'd like to work on. I want to spend more time going places with my husband, who has been retired for a few years. I have a passion for photography and have a project I've wanted to do for a while, which is to characterize my photos into multiple frames to display.
Any trips/vacations on your wish-list?
No big trips for now, but someday I'd love to revisit the Grand Canyon, Lake Tahoe, and Las Vegas. I love NH's beaches, so staying close to home, for now, is okay with me.
If you would write a book about yourself, what would it be called?
"47 Years of Love at St. Teresa." I feel very blessed and will forever be grateful for my "working family," the residents and their family members, who have given me so many unforgettable and treasured memories. Not to mention the love and support everyone has shown me. Thank you to everyone for touching my life in so many wonderful ways. I am truly blessed and will miss you all.
Any words of wisdom or advice you have for those who were once in your shoes? (starting their careers)
We are all caregivers in the healthcare field, so remember each day that you have made a difference in your resident's lives. Love and compassion truly go a long way. Are you interested in becoming a key part of our team, helping others while growing your career?
Click here for our many openings
in healthcare, social services, administration and more!