CCNH Difference Makers – Hannah Halle
May 11, 2020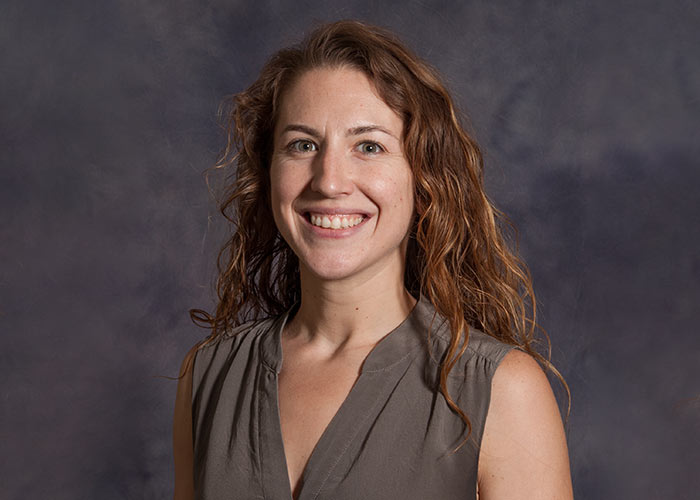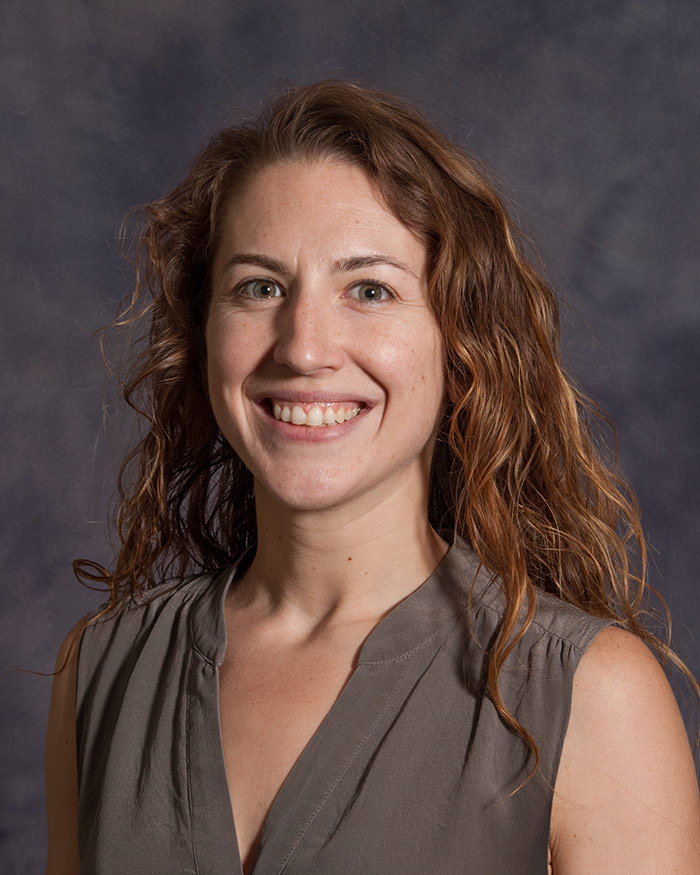 "Difference Makers" is a blog series highlighting many of the incredible employees at Catholic Charities New Hampshire, each making a positive and unique impact on the individuals, families and communities we proudly serve.
Today, meet Hannah Halle, senior development coordinator from our Development team. Hannah is known for her hard work, bubbly personality, and always being there to lend an ear or a helping hand. When Hannah isn't working, she is spending time with her family, enjoying the outdoors, or having a cup of tea while reading a good book. Let's learn more about Hannah!
How long have you worked at Catholic Charities NH?
I began my 10th year at Catholic Charities NH on December 9, 2019.
What does your typical day look like?
Right now, my typical day looks a bit different, working from home and homeschooling my children due to the COVID-19 crisis. But a typical non-crisis work day for me consists of collecting and distributing data, working on mailings and pulling data for our database around each mailing. I also collaborate with our donor relations officers, Heather Totty and Kristie Curtis, using data to help with donor prospecting. I enjoy taking data that most people would not understand and making it useful for our development team and key stakeholders.
What do you enjoy most about working at Catholic Charities NH?
The people – my coworkers feel more like a family. I started working here right out of college, over ten years ago, and have, in a way, "grown up" with some of my coworkers.
What is so unique about the Catholic Charities culture?
Catholic Charities NH's culture is incredibly accepting. I feel comfortable being myself and know that it is a safe place to work and grow. I've learned many things and have gone through a lot of life changes and milestones while working here. The work atmosphere is family-oriented and loving in the truest sense.
What does working here mean to you?
It means that I have a job where I can grow and develop my career but still be a mom and a wife.
How has working at Catholic Charities NH helped with your professional development?
When I first started, I was doing data entry as a gift recorder – learning how donations went into our database taught me how to extract information about our donor's behaviors. As the department grew, our need for information about our database increased. I enjoyed the analysis and became interested in how we could use it to improve future results. It fascinates me how many variables can affect a donor's behavior, and working at CCNH has helped me learn this about myself! One day, I hope to obtain a degree in data analytics to help provide people with insights into the data they already have.
What is most rewarding about your work?
Taking complex data, combining it with more data and turning it into something that is visually consumable and easily understandable for others. I enjoy being able to help the staff of Catholic Charities understand our data, and provide significant insight into different aspects of the organization.
Why do you love helping others?
I always try to see the good in everyone, to a fault, and believe that everybody should get several second chances in life. It takes many tries for people to succeed. I love being part of an organization that helps people in ways that aren't always monumental but in little ways that lead up to a significant change.
What is one of your favorite memories working at Catholic Charities NH?
My first year, right before Christmas, and we were having a toy drive for Toys for Tots and had a fundraising goal. We had Christmas presents lining the hallways, and as we were organizing them, someone called and wanted to know what our gap was in reaching our goal, which at the time was a couple of thousand dollars. The man on the phone donated that exact amount. It was moving for me to see someone's generosity and how that would impact Christmas for many children across New Hampshire in such a positive way.
Describe Catholic Charities NH in 3 words
Family, Permanent, and Vital.
What do you enjoy doing outside of work? What are some of your hobbies?
In my free time, I enjoy hiking, walking in the woods, reading and going to arcades like Funspot in Laconia with my children and husband. I also love being home with my family.
What do you love about New Hampshire?
I love all that New Hampshire has to offer – we are near Boston, the beach, and the mountains.
Where is your favorite vacation spot?
I love visiting North Conway with my family. We try to go up there every summer. My husband and I got married up in Jackson and would often visit before we had kids. North Conway feels like a second home to us.
What is your favorite motto or quote?
Only dead fish go with the flow. I like to march to the beat of my own drum and always fear getting caught up in the swing of things.
What is your favorite book?
"East of Eden" by John Steinbeck. This book shows how nothing can ever be perfect, and that's okay.
Who is a person you admire most?
Julianne Cooper – she was my former history professor and mentor at Southern New Hampshire University, where I went to college. She showed me a broader perspective of the world at large. She taught me how to think critically and to ask questions.
What is one thing people might not know about you (or be surprised to find out)?
Not many people know that I went to a wilderness-based boarding school in Virginia for 18 months, where I learned how to build a shelter in the woods and start a fire with a bowstring.
Become part of our team and help move lives forward. Click here for our many openings in healthcare, social services, administration and more!