CCNH Difference Makers – Janice MacKenzie
April 23, 2020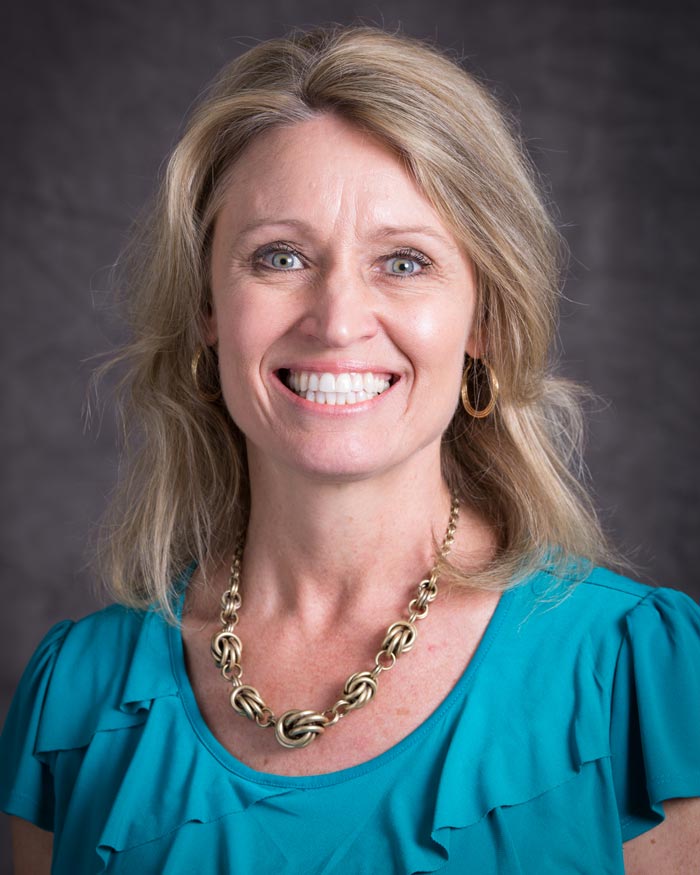 "Difference Makers" is a blog series highlighting many of the incredible employees at Catholic Charities New Hampshire, each making a positive and unique impact on the individuals, families and communities we proudly serve.
Today, meet Janice MacKenzie, one of our caring and compassionate licensed clinical social workers. Based out of our North Country offices, Janice has more than 20 years of experience working in the field of mental health, helping clients overcome anxiety, depression, grief and other life-altering obstacles. Let's learn more about Janice and her work at Catholic Charities NH:
How long have you worked at Catholic Charities NH?
I have been working at Catholic Charities for a little over 13 years.
What do you enjoy most about working at Catholic Charities NH?
I value working for an organization that puts clients first and focuses on accessing client needs and working towards meeting those needs. We work with vulnerable people who are often in very vulnerable situations. Each day we're following the mission of doing Christ's work, which makes what we do all the more meaningful.
What is your favorite memory of working at Catholic Charities NH?
I don't have a particular favorite memory, but it's the time spent socially with coworkers. It can be anything from going out to lunch or spending time together at CCNH's annual Day of Enrichment. Our jobs are demanding, and it's essential to get to know the people you work with and form those relationships. We have so many great people who work for Catholic Charities NH.
Why is Catholic Charities NH a special place?
Because it's an organization with a critical social services mission of serving others. I also have coworkers with hearts of gold, who feel like a second family to me. As an employee, I feel genuinely valued, respected and appreciated.
What does working here mean to you?
Working here means I can do the work that I love to do in a supportive and empowering environment.
What does your typical day look like?
Typically, my day starts with looking at my client schedule; usually, I have four clients a day, give or take. I then begin to prepare for my sessions. In between appointments, I'll do notes and assessment reports, respond to emails and phone calls, take new client calls, and do intake assessments. I also need to keep up with my CEUs (Continuing Education Units) so I can renew my license every two years. Some CEU training is in-person, while others are online. My day consists of juggling all of this – but I love it.
What do you enjoy most about helping those in need?
I feel honored to sit with a client who is in a vulnerable place and struggling in their life and be able to connect with them, validate their worth and what they are going through, and help them to cope better. To me, this is incredibly rewarding. Teaching, empowering and giving clients the hope and resources they need is invaluable.
How has the mental health field changed in recent years?
In the last several years, the mental health field, in general, has had a massive increase in the need for services with not enough resources – especially financial resources. There are not enough mental health professionals to keep up with the demand. We are in a mental health crisis. When you look at substance abuse alone, there are not enough detox centers and rehab centers to keep up with the need. We do our best to get people in as quickly as possible, and it's not unusual for a client to wait three to six months to see a counselor in another mental health agency, outside of our own.
What is most rewarding about your work?
When I see the process of a client heal, grow and become empowered through their increased insight, knowledge and emotional experience. They often leave stronger and are in a better place in their lives – that is why we do what we do.
How has Catholic Charities NH helped develop your career?
Being the only therapist for CCNH in our North Country office, I've taken in a wide range of clients, from teens to adults, to couples and all those from all different backgrounds. Being challenged and pushed out of my comfort zone, over the years, has helped me to grow as a therapist. Catholic Charities NH has also encouraged and supported me through professional development and continuing education seminars.
What is one thing people may not know about Catholic Charities NH?
I would like people need to know that we serve clients of all backgrounds, regardless of age, race, religion, culture and sexual orientation. People may assume that you have to be Catholic to receive counseling from us, but that is not true. We are professional counselors who serve a wide variety of clients. We have talented and experienced licensed mental health professionals who have the training to work with people facing all types of mental health challenges.
Describe Catholic Charities NH in three words…
Compassionate service – this encompasses everything that we do.
Client-centered – we are focused on meeting client needs.
Guidepost – we are leaders in our local communities and guiding people in the right direction.
Are you interested in becoming a key part of our team and helping others, like Janice? Click here for our many openings in healthcare, social services, administration and more!