CCNH Difference Makers – Karen Munsell
September 30, 2021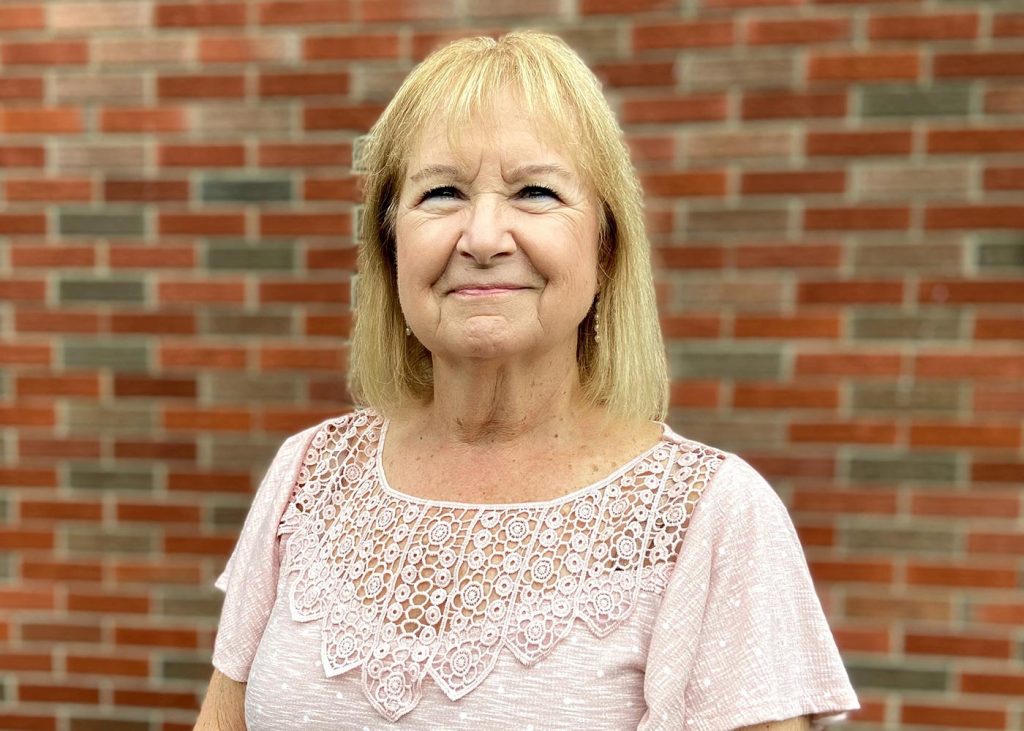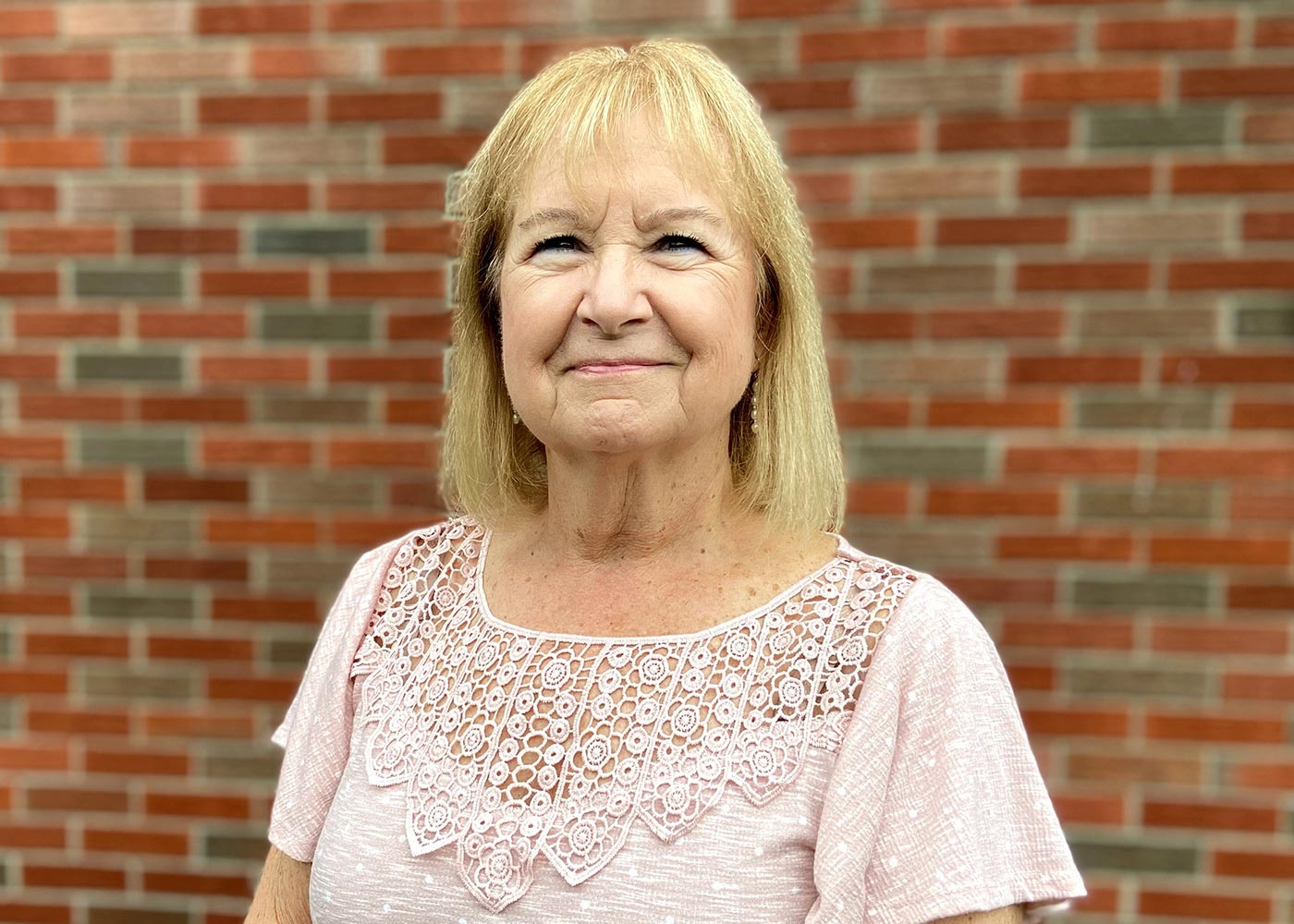 "Difference Makers" is a blog series highlighting many of the incredible employees at Catholic Charities NH, each making a positive and unique impact in helping individuals and families across New Hampshire move their lives forward. Today, we meet Karen Munsell, supervisor at the Our Place program. Karen has worked for Catholic Charities New Hampshire for 41 years, and the last 19 have been at Our Place, equipping families with pregnancy and parenting skills and confidence to create nurturing and safe environments for their children while working towards stability. A "true ministry" is how she describes her work – let's get to know Karen Munsell:
How would you describe your roles at Catholic Charities NH and Our Place throughout the years?
My first 22 years, I worked in the Community Services program at our Nashua office, which focused at the time on outreach to homebound elderly, so I collaborated with parishes to develop home visiting programs and trained volunteers. We were also very involved in the community. I was on a committee that started the Nashua Soup Kitchen and eventually the Nashua shelter. I really had some great experiences and memories of that time. During those years, I got to learn about and work with Our Place, which will be 40 years old next year. Towards the end of my 22nd year, I had the feeling that I wanted a change. The timing worked out well as one of the staff was leaving, so I made the transition. My role then was social worker and parent educator, which I remain doing today, on top of the added responsibility as the supervisor for the program.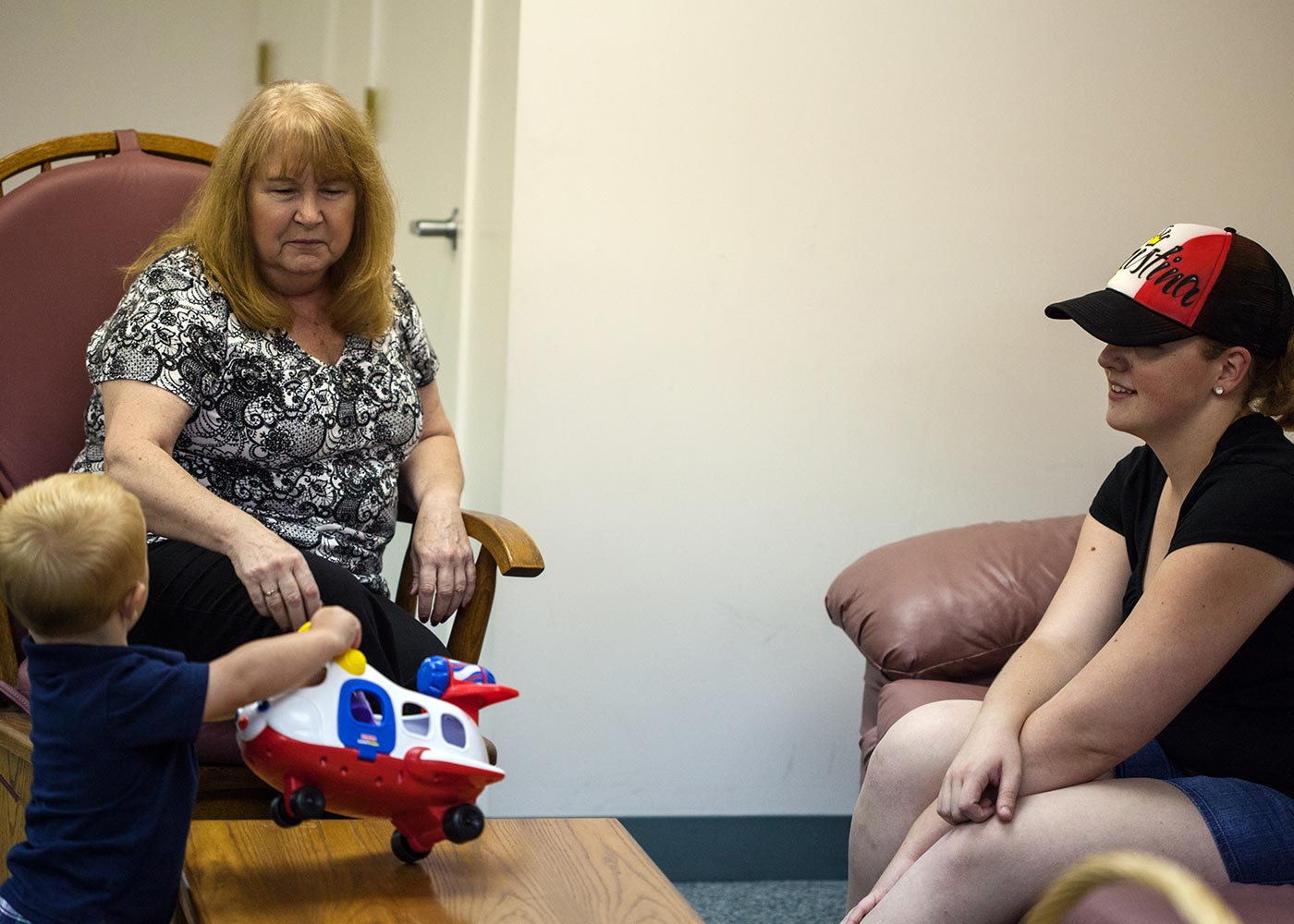 Our primary goal is to help build strong families in order to prevent child abuse. Education is key to reaching that goal. We provide pregnancy education, including childbirth, postpartum and infant healthcare, and parenting education and support. I absolutely love having the opportunity to work with parents and give them the knowledge and skills that none of us are born knowing – babies don't come with an instruction manual! Knowledge and skills build parent confidence and make for happy babies.
What are some of the challenges you face working at Our Place?
We have quite a few mothers and families struggling with a variety of challenges: the majority are low-income, so those issues certainly impact their lives as families. Some are in strained relationships or victims of domestic violence; others struggle with substance use; and others with mental health issues. They are on difficult journeys and I feel very responsible to help connect them in the right ways to overcome these challenges, while having them recognize they are cared for – not judged, but supported. Some have very few people in their lives to provide any of that. One of the first things I do when they come in is work with them on our Catholic Charities NH Life Plan. This is a tool that assesses their whole life situation, and from that, we work to set goals designed to address underlying challenges they may be facing and create long-term solutions in the lives of their families. Making early connections to programs within Catholic Charities and in the community can make a real difference in them setting and reaching goals related to their Life Plan and getting them – and their children – on track economically, emotionally, physically and in their relationships. The stronger the family, the less likely that the child will experience abuse. Through our pregnancy and parenting education, Life Plans, community connections and support, loving families are formed.
What is your favorite memory of working at Our Place?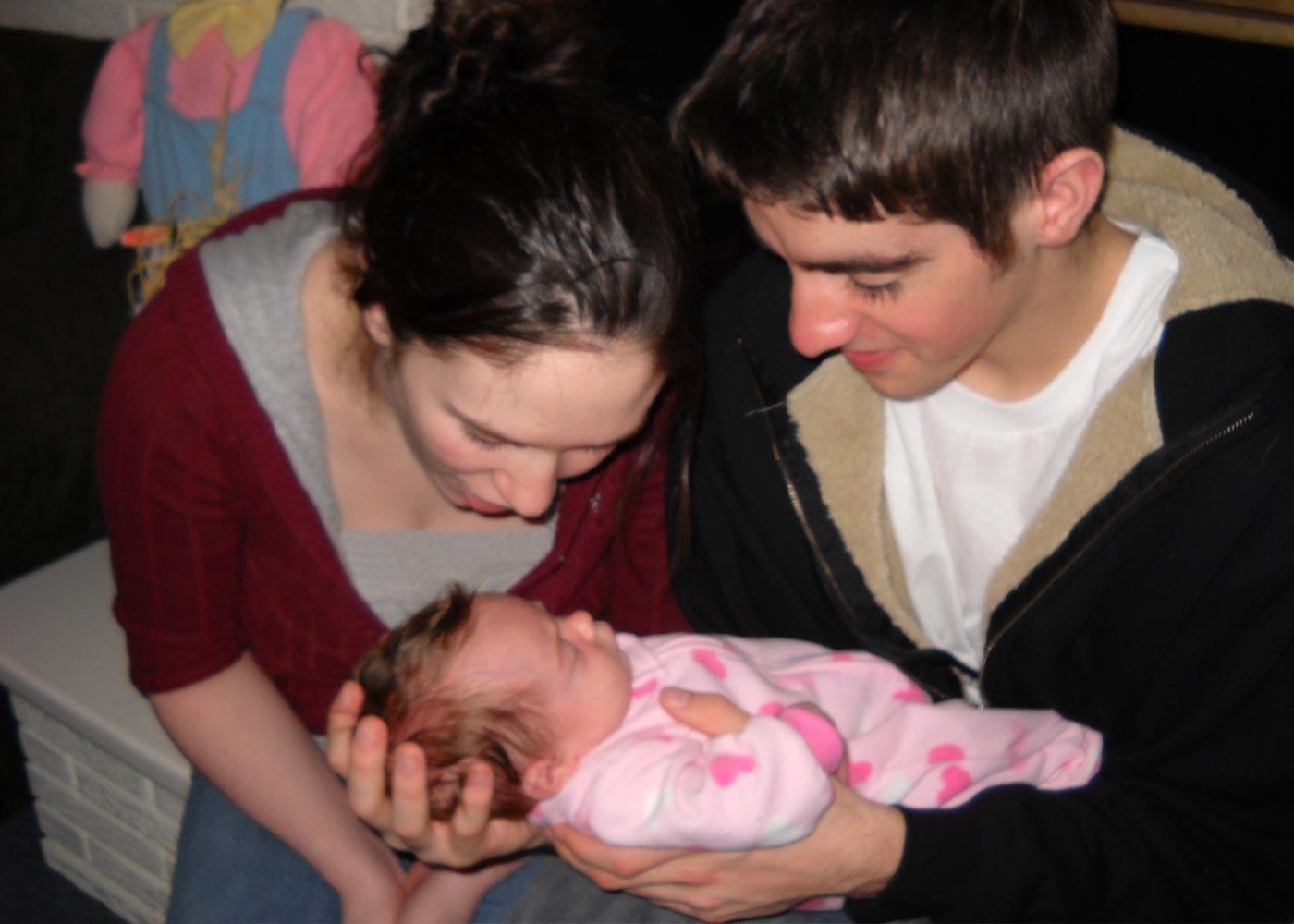 There are too many to name one! I have great memories of the many families who made incredible transformations from the time we first saw them to the point they left the program, so I will just say that I have continuous favorite memories. One of the most important of those is every time I have the opportunity to meet a newborn baby – it's such a privilege and an honor to be in a baby's life from their mother's pregnancy, through their birth and early years, knowing that I can have a positive influence on that specific child's life in my work with their parents. Sometimes it can be a little bit daunting, but I absolutely love holding, cuddling and being with babies.
How has Our Place changed during your time there?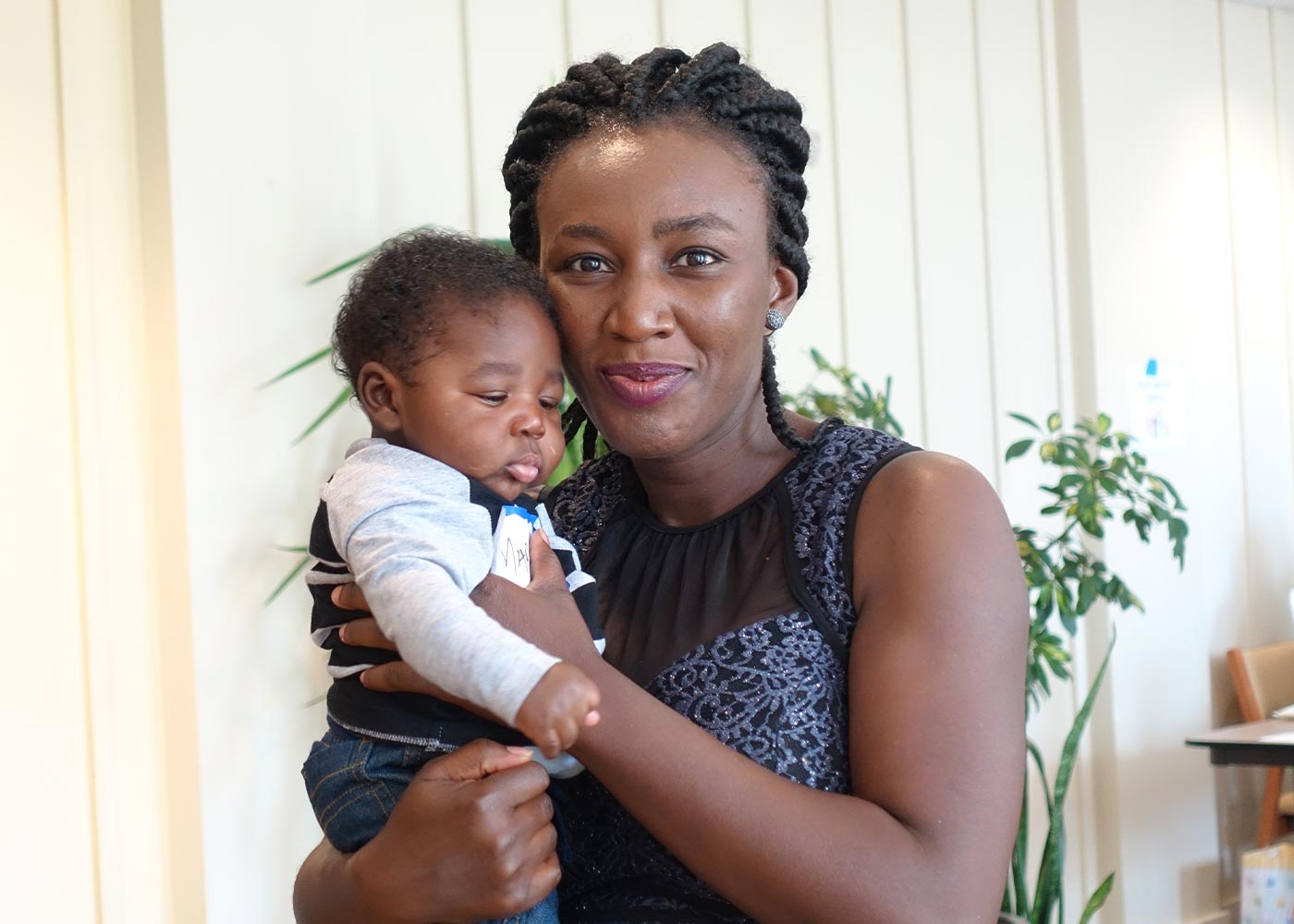 The demographic change has been significant. When I started, the majority of our clients were English-speaking, US-born teenage girls or women in their early 20s. In the last ten years, we started having more immigrants and refugees seeking services from us, and the pregnant teen mom has become fairly rare – certainly now under 10% of our clients. Currently, two-thirds of our clients are immigrants and refugees from 16 countries around the world, with the majority coming from Africa, and others from the Middle East, Central America and South America. Some speak English or come to appointments with family members who speak English. For those who don't, we use interpreters as needed.
How have those changes impacted you?
We have found that our immigrant and refugee families are so grateful to be living in this country and very much want to make a good life for themselves and their children. They value education and many go back to college. I had a client who was a nurse and midwife in Nigeria, and once here in the U.S., had to go to school to become an LNA and it was a long process to transfer her credentials. It took almost two years before she was allowed to take her NCLEX-RN exam and she now works as a Registered Nurse at Catholic Medical Center. They really work hard to do the best they can for their families and I'm so inspired by them.
Why is Our Place a special place?
One of the most important things is that all of our staff members love what we do, but we also feel that this job is not just a job – it is a ministry, and we have the utmost respect for our clients and want them to feel welcomed and respected. We feel that we accomplish that and it's evidenced by how our families refer people that they know to Our Place because they really are grateful for the education and support that they have been able to receive.
We had a father
who said one day, "Now I get it – when you say Our Place, you make us feel like it really is our place!" It was just one of those moments that I got goosebumps!
What does working here mean to you?
It's interesting how I got here. Like many young people, I went through a period of time when I was questioning my faith in college. My mother said to me, "If you don't like what's happening, you need to do something to help make changes." I thought she was crazy – how am I going to make any changes? Sure enough, my first job was working for Catholic Charities! I have witnessed Catholic Charities NH blossom in so many ways, but the one that most impacts me is how we truly live up to the beginning of our mission statement, "Grounded in life and ministry of Jesus Christ." Even when the Church has had its challenges, we are able to remind people by what we do, that we all are the Church – no matter our beliefs and backgrounds.
What does your typical day look like?
In this COVID era, I regularly meet with families on Zoom, on the phone or on the office porch. As supervisor, I am responsible for providing input on grants that are written. Because our services are free of charge for our clients, grants and donations are vital to keeping Our Place going. We are always looking to enhance our services and we are now certified to also offer positive discipline workshops for parents, as well as a more comprehensive program on safe sleep. There is always something new to do – every day is different and exciting.
What is most rewarding about your work?
Helping parents understand the process of setting small – yet to them significant – goals that they can work toward, encouraging and supporting them to reach higher. Some take a lot of really hard work, but witnessing how happy and proud they are when they reach those goals and want to continue moving forward (to set more goals!) is wonderful. To have the opportunity to make a positive impact in the life of a child and in the life of a family is an immense privilege and honor that not everyone gets to experience. It's a gift.
How has being part of Catholic Charities impacted your work?
The opportunity to work with some of the most gifted, talented, giving and faith-filled people in social services is amazing and I'm so grateful for it. We are blessed.
Describe Our Place in three words …
Creating Loving Families.
What do you enjoy doing outside of work? What are some of your hobbies?
My favorite form of exercise is walking at the beach, especially when I can get there at low tide and can walk through the water a little bit. The ocean is such a healing place for me. When I was a child, my mother took us to Hampton Beach once a week throughout the summer, and so I still have a special bond with that beach because of that. I also like flower gardening and love to read.
What do you love about New Hampshire?
We are not only close to the beach, but also to the mountains. We have beautiful rural places, picturesque small towns and the larger cities. I enjoy walking in Manchester and seeing all the diversity too – the proximity to all of the opportunities of nature and culture are what I love.
What is your favorite vacation spot?
Two of my best friends recently moved to Florida and, until COVID, I went down every year to see them at the end of February. I love the opportunity to get away from the snow and ice! Someday, maybe I'll be a snowbird.
What is your favorite movie?
My all-time favorite since I was a teenager has been the Sound of Music. I love it because seeing the courage of that beautiful large family and what they did to escape to freedom was inspiring. It makes me think of working with our immigrants and refugees. Some of them had to flee their countries to get here in order to survive, such as people from Rwanda and Sudan escaping genocide. I never actually made that connection until I thought about this question.
What is your favorite book?
"Gift from the Sea" by Anne Morrow Lindbergh. I read that book years ago and have re-read it at least three times since. It's about her life journey, her connection to the sea and how she drew strength from that. I just connect with it because of my love of the ocean – the sea is a gift to me.
Who is the person you admire most?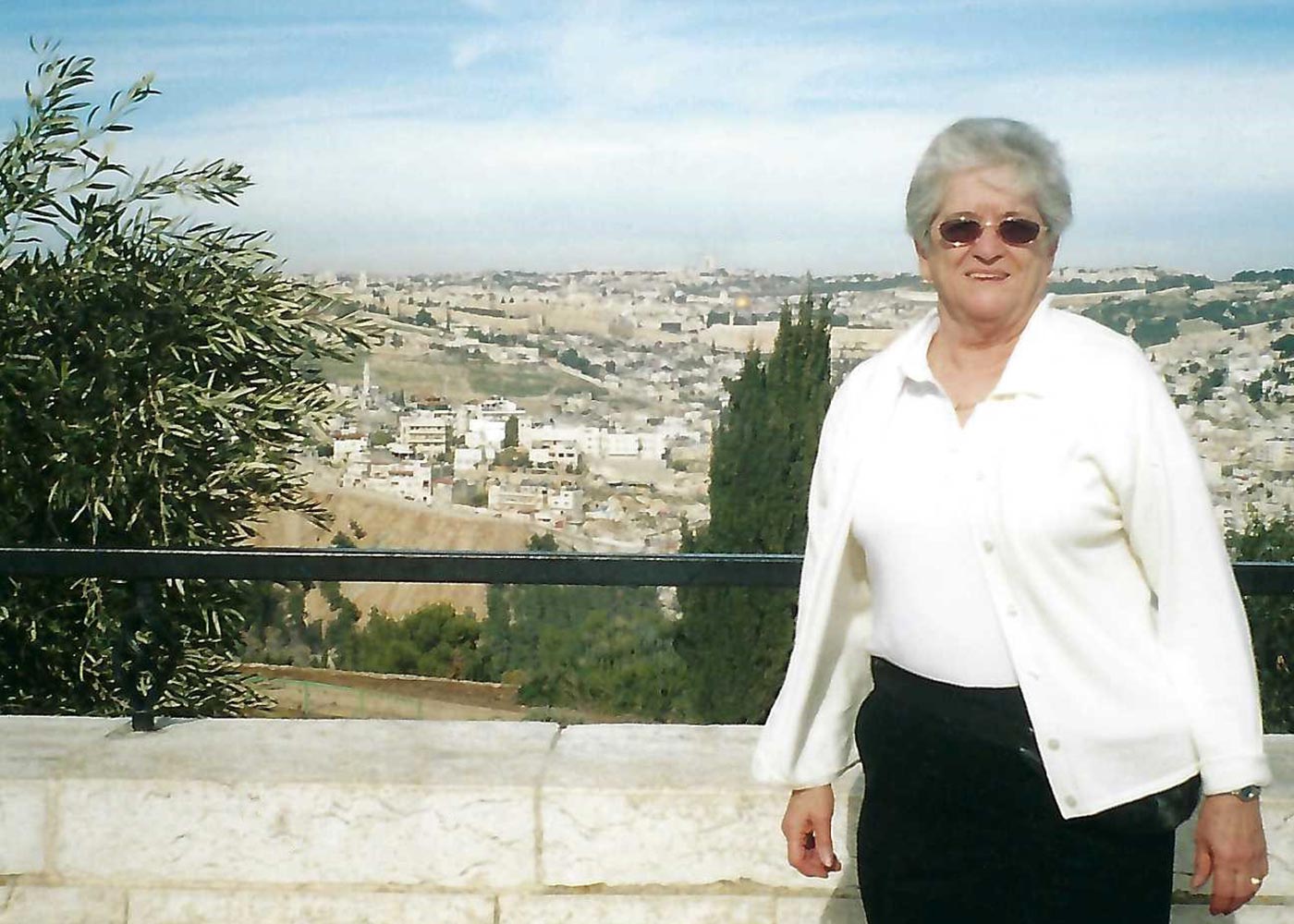 For my entire life, it has been my Mom – she was an incredible woman. When I wanted a sister, she decided to take in foster children, so I grew up with five other children, and whenever the state would call in need of a temporary home for a child, our house was always open to them. We always had a house full of kids and it was an amazing experience. After the kids were grown, she started working in a home for developmentally disabled and handicapped adults and became an adult foster care provider for two of the residents. My mom grew up in a poor area of New Brunswick and never graduated from high school. She just had love for people, particularly those who really needed help and love. I'm just so blessed to have had her as a mother. She taught me to have compassion for others and about the importance of making people feel cared about and special, and that they were not alone. My mother was a saint.
What is one thing people might not know about you (or be surprised to find out)?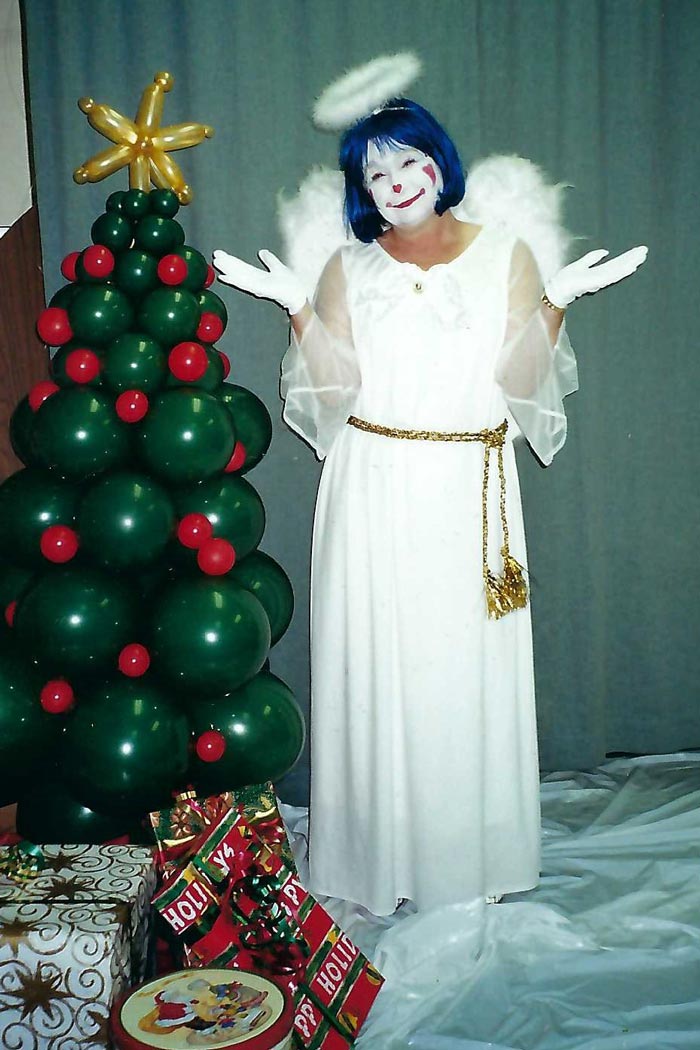 I went to clown college, where you learn about being a clown. I just wanted to do something different and fun. Needless to say, it's one of the most interesting things I've done in my life. You have to develop your clown character, so I became an angel clown. I had an angel outfit with outrageous hair, sometimes blue, sometimes multi-color metallic, and my clown name was Angelica. I didn't want to do it as a business, just for charitable events and I did get a chance to do a few of those. Unfortunately, one of those events was on the morning of September 11, 2001, and was cancelled after we learned of the attack. After that, it was too difficult to continue doing it, although Angelica has made a few appearances at family functions. Are you interested in becoming a key part of our team, helping others while growing a rewarding career as Karen has?
Click here for our many openings
in healthcare, social services, administration and more!