CCNH Difference Makers – Michele Hart
January 6, 2022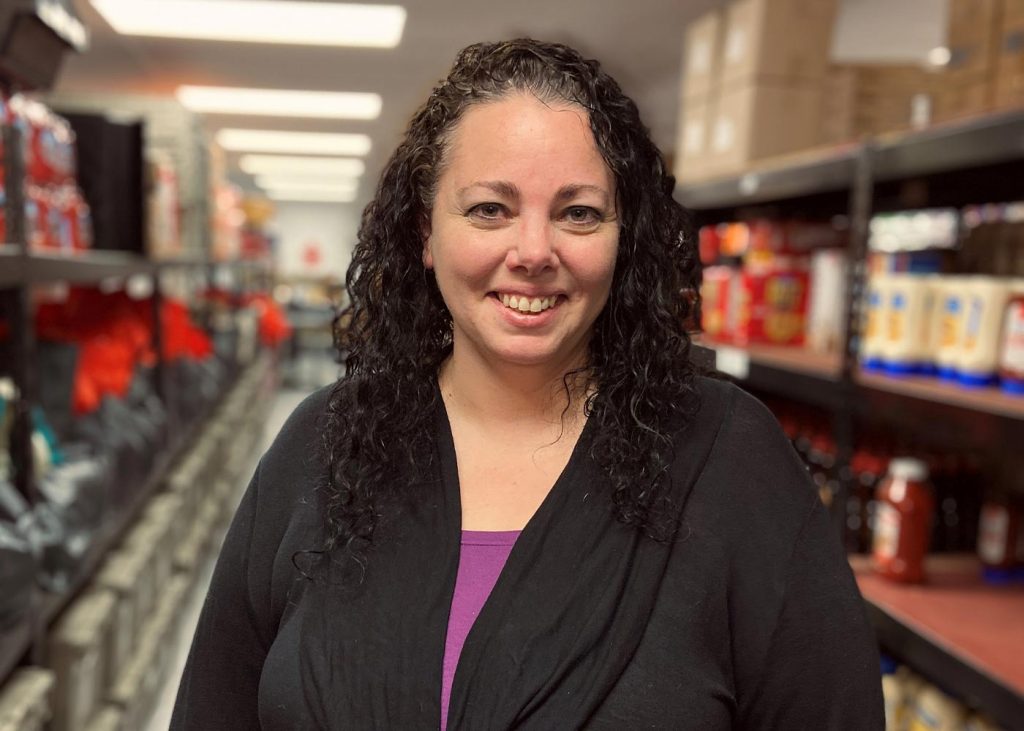 "Difference Makers" is a blog series highlighting many of the incredible employees at Catholic Charities NH, each making a positive and unique impact in helping individuals and families across New Hampshire move their lives forward. Today, we meet Michele Hart, program coordinator at
CareGivers
. In just a little over a year and a half, Michele has made a big impact both internally on the program's operations, and externally on the homebound and disabled seniors in Greater Manchester and Greater Nashua that CareGivers serves. It was a bit of a windy road for the New Hampshire native to get here, but once Michele set her sights on CareGivers, there was no doubt that this was the place for her. Let's get to know Michele Hart:
How did you end up at CareGivers and how would you describe your roles since you've been here?
I saw the part-time receptionist position advertised in the newspaper and it stood out because working at a nonprofit was always something I wanted to do. I started my career working with senior residents at an assisted living facility and really loved it. After moving on to a corporate job and working my way up to a management position, even though the pay and hours were good, I realized that there was something missing. As soon as I saw this job I said, "that is what I need to do." As the receptionist, it was a lot of one-on-one over the phone with our senior and disabled clients, scheduling their doctor appointments, arranging rides and helping our volunteers get acclimated to their roles. Just recently, I was promoted to the CareGivers coordinator position. It's a change – less contact with the clients, more contact with the volunteers and I get to see the other side of working in the office, focusing on projects and tasks that are done behind the scenes to keep our services going. The coordinator position is new and still being defined. When I jumped into the role, we were on the cusp of starting our annual Holiday Hopes initiative, during which our clients tell us what they need and we create an Amazon Wish List, collect and wrap donated gifts, and deliver them. I'm now the leader of Holiday Hopes and it's important that our clients know, "we're thinking about you and you do matter in the community." It was a big project but the smiles on our clients' faces are always worth it!
Why is CareGivers a special place?
There aren't a lot of agencies out there that offer the services that we do – delivering food to the homebound, many who are on fixed incomes, and giving rides to doctor's appointments for people who aren't able to drive anymore. We also do reassurance phone calls, where we pair up a volunteer with a client for a friendly chit chat or a check on how they're doing. I think that providing all of these services truly makes CareGivers a special place.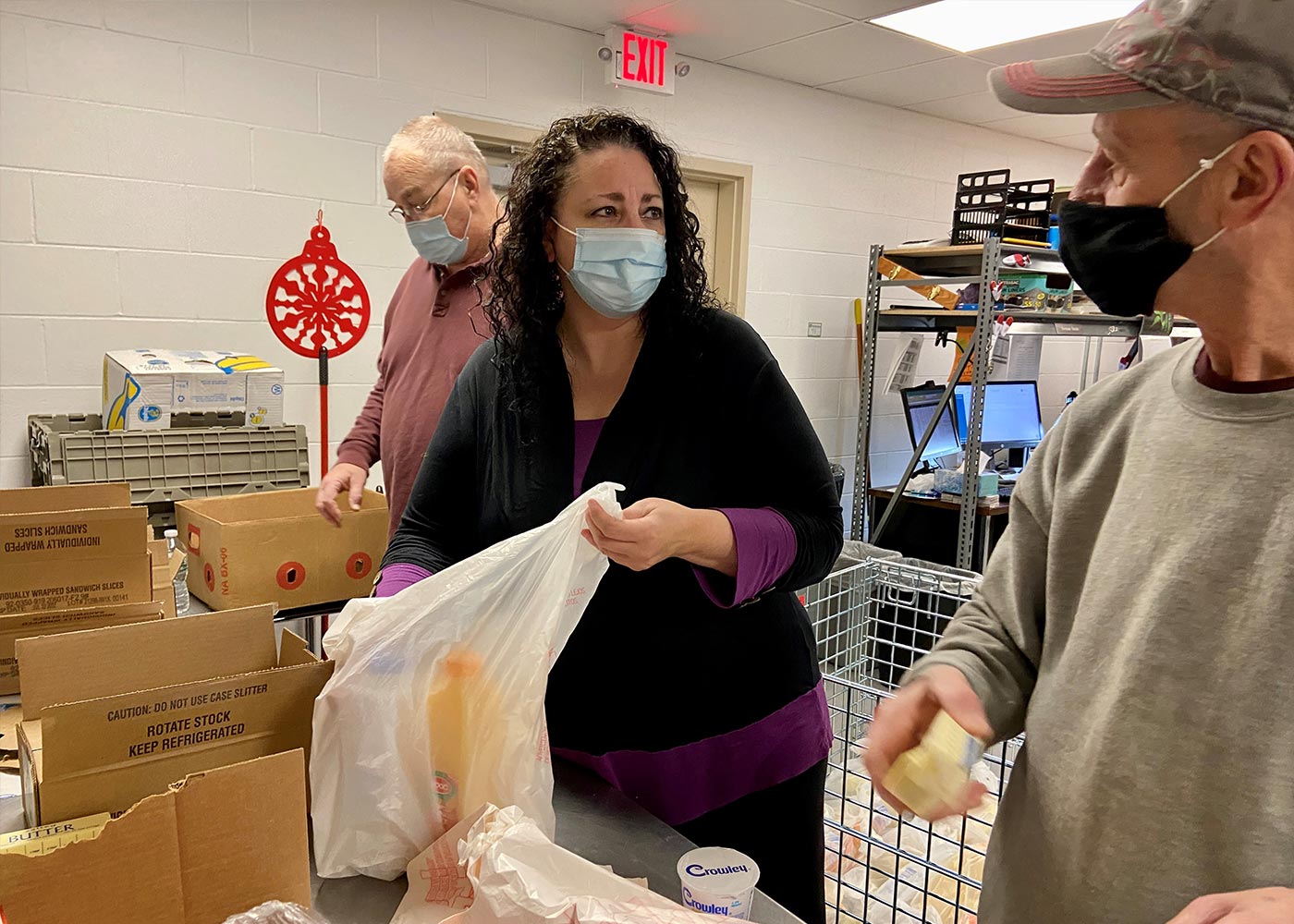 What do you enjoy most about working at CareGivers?
Talking to the volunteers and the clients and going home feeling like I've made a difference and helped people. Sometimes we'll get a call from a senior who says they have no food and nowhere else to go, so we'll send them an emergency food package. Or it could be helping a person in the community get into our program to receive services, or even recruiting volunteers and saying, "hey, this is our program, this is what we offer," and the volunteers get excited and say they can't wait to start. You feel like you're helping our clients by getting everybody involved and it just puts a smile on your face knowing the impact you're having.
What is your favorite memory of working at CareGivers?
My favorite memories came from when I was working the phone in reception. It was the incoming calls, people asking for things and knowing that you were going to be able to help them. For example, during COVID, clients would call up when everyone was isolated for months on end, afraid to go outside. They would just burst into tears, and it would take about twenty minutes to talk with them and get them over the tearful part. This happened multiple times – people would start off in tears and by the end of the call, we would be getting things out to them or just talking them through a bad spell.
How has CareGivers changed during your time there, particularly in this COVID era?
We experienced change, but we were also one of the more fortunate agencies because we were able to stay up and running the whole time, giving rides and delivering food to our clients, while implementing and following protocols to keep everyone safe. During COVID, we were worried about our homebound seniors not getting out or socializing, as well as the spikes in anxiety, isolation and depression. We paired each client with a volunteer, who called on a weekly basis to make sure they were doing okay, whether requested or not, and, for the most part, the weekly calls have continued to this day. The increased demand of COVID also led us to streamline our Caring Cupboard food distribution, making things less cumbersome and allowing us to get more food out in less time. Sometimes when you have negative things going on like COVID, it can bring positive change.
What does your typical day look like?
You start off with your basic tasks, and that's the typical part, but then the first call or email comes in and that "typical" list changes. So, I guess there really isn't a typical day – it's just whatever comes your way and whatever path you go down. For example, I may have to stop something to coordinate with other people outside CareGivers to advocate for a client who needs help, so it's really based on daily needs and you never know what is going to happen. It's good, because I don't think I'd want a typical day! Professionally, my people skills have really just skyrocketed and I'm able to help people and do things that I wouldn't have thought I'd be able to do four years ago. My work as the business office assistant has also taught me a lot about the nursing home industry, so someday I would like to work in the business office. But where I am now, I see so many different departments, from social work to administration and human resources, so it's really just learning from all of these people with so much experience, growing as a young professional and feeling really confident in my work. I'm doing so many things that the me of four years ago would have been like, 'are you crazy?' But I really feel like this is the kind of work that I could see myself doing for a really long time.
What do you enjoy most about helping seniors?
I like helping everyone but working with seniors primarily. I love their sense of humor and the fact that they're open and you can have a conversation with them. If you're having a tough day and get on the phone with a client, they'll lift you up because they're always wanting to share things with you and tell stories about their life. Those personalized stories and comments are the best thing.
How has working at CareGivers helped you grow as a person?
When your job puts you in a position where you're giving back to community in some way, it doesn't necessarily end when you clock out for the day. It makes you more aware of your surroundings. I don't live in Manchester but when I drive to and from work in Manchester, I tend to notice others in community. I'm always thinking about how I can help people, stopping here and there to chat with, and give food to people who are homeless, for example – that's something that developed from working here.
What is one thing people may not know about CareGivers or Catholic Charities NH?
If you haven't worked for Catholic Charities NH, you probably don't realize how many programs there are and how many different ways Catholic Charities NH helps people of all ages, backgrounds and walks of life. Here at CareGivers, we get a lot of volunteers who may not know exactly what we do, but want to volunteer. What I tell them is, if you have time, it's a great opportunity to help people and the best thing about it is that you can volunteer as little or as much as you can offer. For example, if you can just volunteer from home, you can make reassurance calls. If you have time to give rides or deliver groceries, that is great too! There are so many opportunities, not only with CareGivers but also the broader Catholic Charities NH umbrella, to offer whatever time you have and it's a good way to get kids involved as well.
Describe CareGivers in three words…
Compassionate about giving.
What do you enjoy doing outside of work? What are some of your hobbies?
Usually, I'm doing some kind of crafty thing – right now, I'm trying to get started making wire and stone jewelry, which I've never done before. I'm a big YouTube nerd, so when I see something that's interesting, I try to get the supplies and accomplish the task. I've always loved stone jewelry, so I wanted to see if I can make it myself. It requires a lot patience and you've just got to keep at it until you figure it out.
What do you love about New Hampshire?
I was born in New Hampshire, so I'm biased about what state I like the best! What I love about New Hampshire is that the people are friendlier and more community-based. I also like the four seasons and the fact that you can get in a car and everything is within driving distance and easy to get to.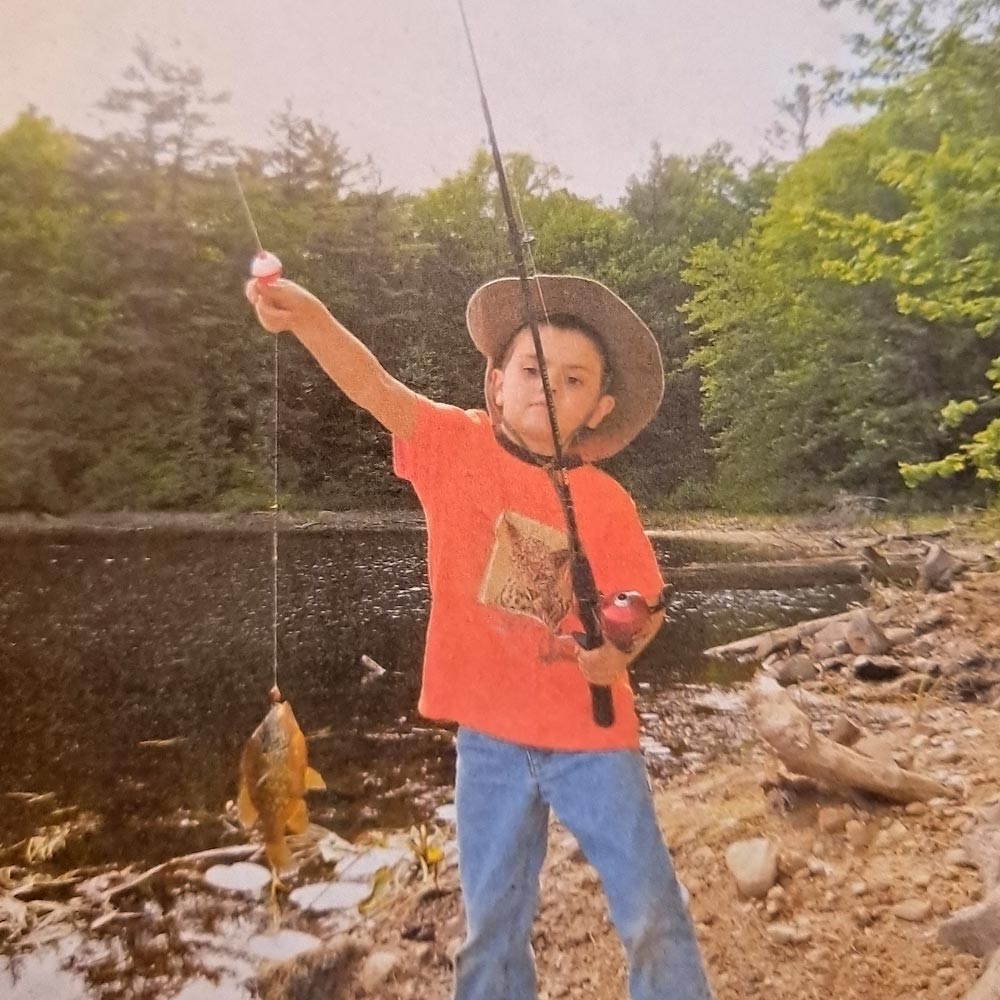 What is your favorite vacation spot?
My first and foremost is actually Bar Harbor, Maine. Usually, I end up at a campground with a tent site right on the water's edge looking at the ocean – it's awesome. If I had to stay in New Hampshire, my camping and fishing spot would be up near the Canadian border in Milan, which is very rural. They call it Moose Alley because at 5 or 6:00 in the morning and then again at 6 or 7:00 in the evening, you can see countless moose and it's just a very peaceful place to be. I used to do tent camping there but had an experience so now I rent a cabin. The last time I camped there with my son, a moose came up to our tent at about 5 a.m., when it was still dark. We heard the footsteps and it was just outside the tent when it let out one of those big loud snorts right by my head – I said, 'OK I'm done, not doing this again!'
What is your favorite motto or quote?
I have two – there is one quote that I've always liked by Gandhi: "1,000 candles can be lighted from the flame of one candle." The fact that one person can make a difference that can affect many lives has stuck with me. (The other one is the Starfish Story by Loren Eiseley, which is also about making a difference:
One day a man was walking along the beach, when he noticed a boy hurriedly picking up and gently throwing things into the ocean. Approaching the boy, he asked, "Young man, what are you doing?" The boy replied, "Throwing starfish back into the ocean. The surf is up and the tide is going out. If I don't throw them back, they'll die." The man laughed to himself and said, "Don't you realize there are miles and miles of beach and hundreds of starfish? You can't make any difference!" After listening politely, the boy bent down, picked up another starfish, and threw it into the surf. Then, smiling at the man, he said, "I made a difference to that one."
What is your all-time favorite movie?
I don't have one favorite but I do like classic black and white movies and the old actors like Jimmy Stewart and Irene Dunne. My son pokes fun at me but that's ok because it's what I like. If I had to pick one, because I like Jimmy Stewart, it would be It's a Wonderful Life.
If you were to write a book about yourself, what would you name it?
"Surviving the Madness" because everybody's life is a daily struggle. You're wading through a sea of madness in this world and trying to get to the other end and do the things you're supposed to be doing. It's not always easy to do what's right in this crazy world.
What is one thing people might not know about you (or be surprised to find out)?
I like to sing, but I don't sing in front of people. When I'm in my car, I like to sing 1980's music and only my son knows because he's been tortured with me singing in our many travels. Now he's older and he's doing it right along with me! I've got an 80's playlist with Cyndi Lauper, Lionel Ritchie and others.
One other unknown is that I'm actually more of an animal person than a people person. We live with few pets – three dogs and two tortoises. I don't know how this always happens but stray animals seek me out and I end up taking care of them. Last year, we had a newborn field mouse that had three legs and came to me a complete mess – the dogs actually found him. We rehabilitated it, and we've also cared for baby birds and had rabbits this past year, which we bottle-fed. If I had my way, I'd live on a big parcel of land and would rehabilitate animals – I would love that! Are you interested in becoming a key part of our mission-driven team and amazing culture, helping others while growing a rewarding career as Michele has?
Click here for our many openings in healthcare, social services, administration and more!