CCNH Expands Counseling Team
May 4, 2016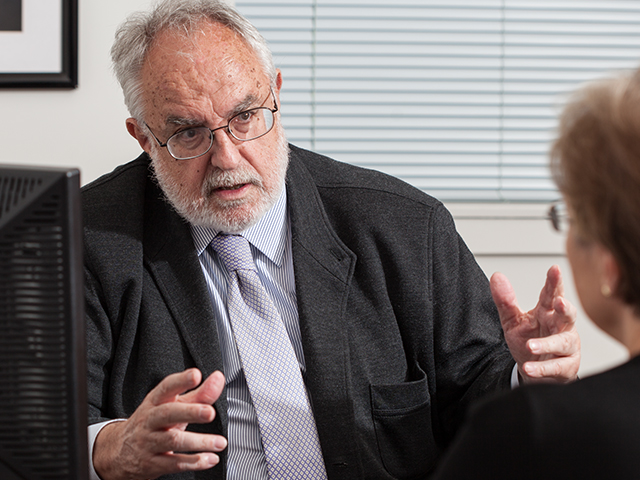 Catholic Charities has added four counselors to help continue its mission of moving lives forward as the state's largest private, non-profit social service agency.
Danielle Capelle, Ann LaRocque, Ellen LaRose and Barry Lewis will work out of various district offices of Catholic Charities, providing individuals, families and couples with the support and advice to deal with a wide variety of personal difficulties.
Capelle specializes in dealing with depression, anxiety, trauma, stress, substance abuse and life transitional adjustments among adolescents and teens, adults, couple and families. She will work out of the Manchester District Office.
LaRocque is a licensed clinician who previously worked in pastoral ministry and pastoral counseling, and hospice and hospital chaplaincy. She works in the Lebanon District Office mainly with adults 18 and older, along with children dealing with the grief and loss of a parent, family member or loved one.
Before coming to Catholic Charities, LaRose worked in the child abuse and prevention program for Child and Family Services of New Hampshire before returning to college to earn her Master of Science in Clinical Mental Health Counseling from Southern New Hampshire University. She will work in the Littleton District Office helping client in a wide range of areas.
"I look forward to working for Catholic Charities and the clients living in Coos County," LaRose said. "There is some exciting work being done to improve the health and well-being of the community and I welcome the opportunity to be part of that."
Lewis is a licensed clinical mental health counselor and certified group psychotherapist, integrating cognitive behavior therapy, dialectical behavior therapy, person-centered therapy and motivational interviewing. He works with clients and couples in the Manchester, Salem and Portsmouth District Offices.