CCNH Gala Raises Over $115,000
February 8, 2017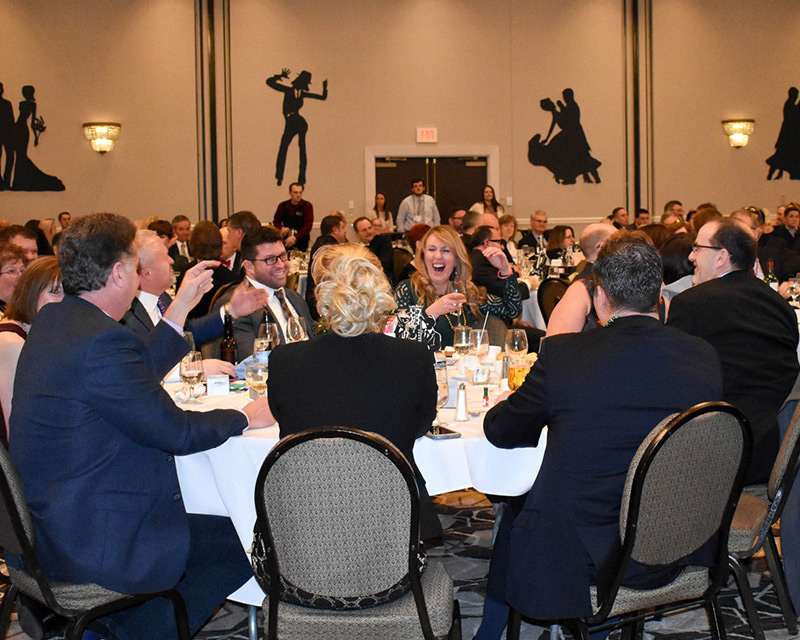 More than 300 guests filled the Grappone Conference Center in Concord on Feb. 4 to celebrate Catholic Charities New Hampshire's 12th annual Mardi Gras Gala. The event netted more than $115,000 for Catholic Charities' programs that serve the poor and vulnerable.
The New Orleans-themed event raises funds for emergency assistance, financial fitness programs, and life plans that move lives forward.
Keynote speaker Kristen Labore shared her experience as a single, pregnant woman who had little support until she found OUR PLACE, Catholic Charities' pregnancy and parenting education program for new mothers.
"I was a single mom doing it on my own," Labore said. She thanked OUR PLACE staff for their support.
"With the support of our sponsors and guests, we are able to continue to provide programs and services to people like Kristen," said Lisa Merrill-Burzak, Catholic Charities' vice-president of development.