CCNH Hires New CFO
April 26, 2017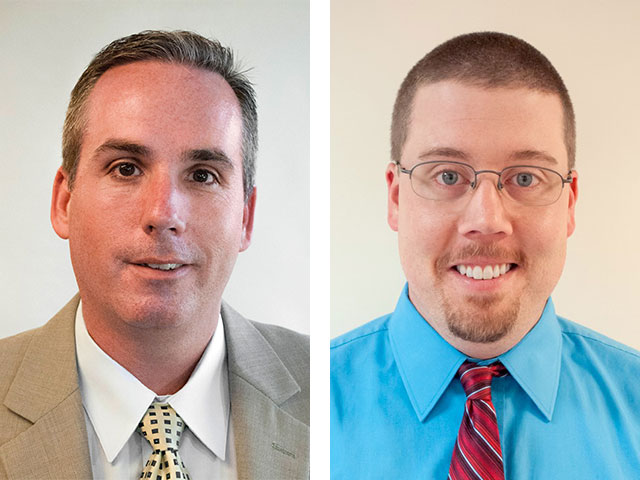 Catholic Charities New Hampshire announces it hired David Hildenbrand (left) as chief financial officer and promoted Brian May (right) to director of accounting.
Hildenbrand brings extensive experience as a senior financial executive. He served as chief financial officer for a number of companies, including skilled nursing and rehabilitation, social service, health care and health services organizations. He served in the U.S. Navy.
"There is no better calling in the world than helping people and improving lives," Hildenbrand said. "There are a lot of great things Catholic Charities has done for years and years. I'm just happy to join the team to build upon those things."
Catholic Charities promoted May to director of accounting. May joined Catholic Charities in August, 2016 as accounting manager. He lives in Chichester.