CCNH Receives $25K to Assist Victims of Crime
April 5, 2018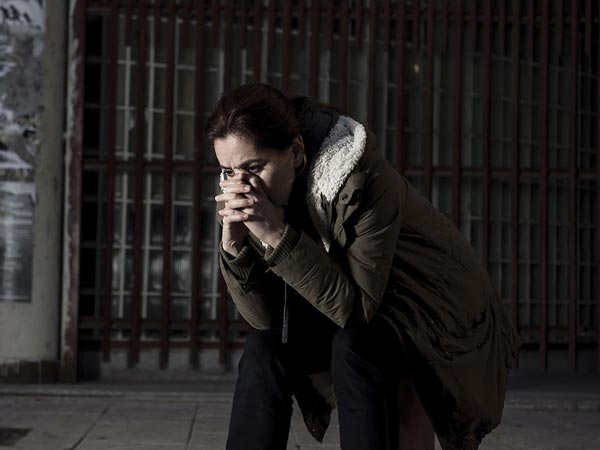 Catholic Charities New Hampshire received a $25,000 grant from the Norwin S. & Elizabeth N. Bean Foundation to provide immigrant victims of crime with the full legal benefits available to them under immigration law.
This grant will serve as matching funds for a recent New Hampshire Department of Justice Victims of Crime Act (VOCA) grant of $60,000, extending Catholic Charities' ability to protect and assist eligible immigrant victims of domestic violence, sexual assault, human trafficking and other crimes. This follows a similar grant of $23,500 from the Bean Foundation in 2016.
"Many immigrants across our region are living amid extreme fear, terror and hardship," said Cathy Chesley, director of immigration legal services for Catholic Charities New Hampshire. "They are regularly being abused, assaulted and controlled by their partners or spouses who are U.S. citizens or legal permanent residents. They are facing constant threats of arrest, deportation and more violence, while feeling isolated and powerless. Many don't realize there is a way out – and we're committed to being that helping and healing hand for those who desperately need it."
The Bean Foundation and VOCA grants enable Catholic Charities' legal services staff to work with approximately 75-100 immigrants across Greater Manchester during the one-year grant period that began March 15, 2018. Catholic Charities will help these individuals break free from vicious cycles of abuse, achieve lawful status, and become self-sufficient, working and contributing members of society. Through referrals from Catholic Charities legal advocates, clients may also receive additional support services such as protective orders, housing support, safety planning and counseling services from other agencies.
Since 1992, Catholic Charities New Hampshire has provided pro bono and low-cost counseling and legal representation to more than 300 immigrant victims of crime. They are the only fully-accredited provider in New Hampshire with the expertise and experience to handle these types of unique legal cases.
"Catholic Charities New Hampshire's mission is to heal, comfort and empower the vulnerable and those in need," added Chesney. "These immigrant victims and their children are among the most vulnerable people out there, and this grant will play a big role in moving many lives forward."
The Norwin S. & Elizabeth N. Bean Foundation is a general purpose charitable foundation which awards grants in the fields of arts and humanities, education, environment, health, human services, and public/society benefit to organizations in Manchester and Amherst.