CCNH Welcomes Board Members
July 7, 2014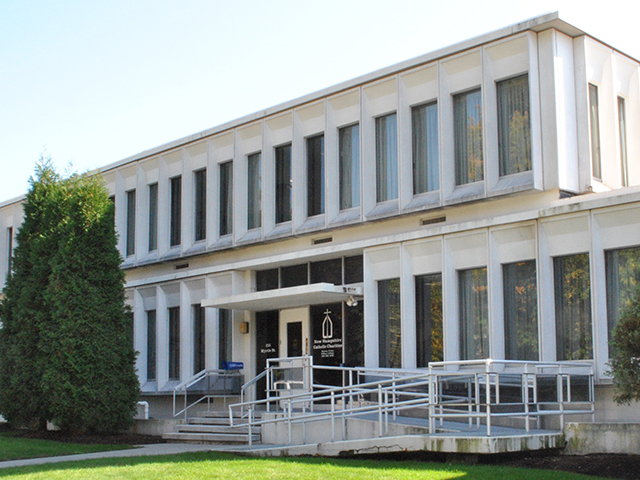 Catholic Charities New Hampshire appointed three new members to its board of trustees. Diverse professional backgrounds that include banking, government relations, medicine, higher education, human services, hospital and business administration add depth of experience to the board.
Patricia R. Shuster is Vice President for Human Resources and Administration at St. Anselm College in Manchester, New Hampshire. Shuster directs all strategic human resources and management functions at the college. Her previous positions include benefits coordinator at St. Joseph Hospital in Nashua, NH and assistant director of personnel at Franklin Pierce College in Ringe, NH. Patricia Shuster has dedicated much of her life to strengthening higher education through human resources management and improving the general workplace through compassion-driven strategic administration.
Michael J. Gilbert, MD is a Gastroenterologist at Dartmouth-Hitchcock in Concord, New Hampshire. Gilbert maintains his medical practice at GI Associates of New Hampshire in Concord and is certified in all core GI procedures. His special skills include ERCP and Liver Biopsy. Dr. Gilbert enjoys time outdoors with his wife and young daughters. He likes to ski, hike, camp and kayak. A veteran of the US Navy Reserve Medical Corp., he also likes to study military history.
Brian P. Grip manages the Bank of America State and Public Policy Team. He oversees state and local government relations for the company in New York and all of New England. Grip previously served as Press Secretary to former NH Governor, Judd Gregg. He also served as a board member of the New Hampshire Bankers Association and a committee member for the American Bankers Association. Mr. Grip is active in his community serving on the YMCA Board of Directors, the Development & Communications Committee of Catholic Charities New Hampshire and other regional organizations.
"The enthusiasm and dedication of the board of trustees help drive successful achievements of a nonprofit organization," said Tom Blonski, President & CEO of Catholic Charities New Hampshire. "Patricia, Michael and Brian each bring a unique sense of community and spirit of service to our board of trustees. Their diverse professional experiences will help broaden our understanding of human needs within different sectors of our community."