CCNH Welcomes Two New Board Members
December 11, 2016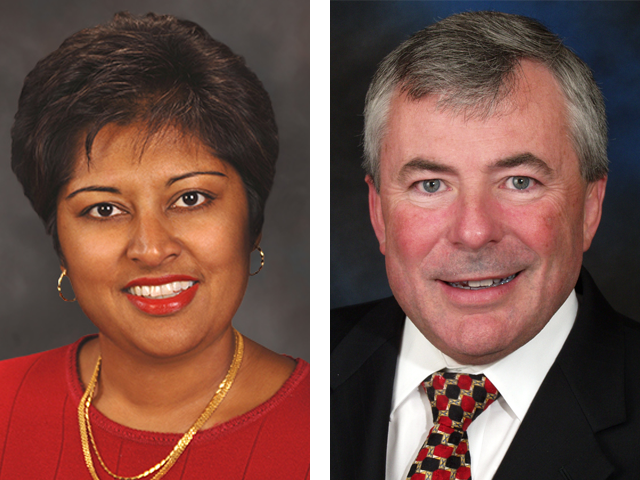 Anu R. Mullikin of Auburn and Kevin F. Barrett of Holderness are the two most recent members to join the Board of Trustees at Catholic Charities New Hampshire.
Mullikin is an attorney with the Manchester law firm of Devine Millimet & Branch and specializes in estate planning. She served seven years on the board of the New Hampshire Charitable Foundation and is a board member of The Bishop's Charitable Assistance Fund.
Kevin Barrett is a retired senior partner with Deloitte in Boston. He is currently a self-employed management and financial consultant. Barrett has served on Catholic Charities New Hampshire's audit and investment committees since 2014. He is also a volunteer for the Cystic Fibrosis Foundation and at St. Theresa Parish in Sherborn, Mass.
"We are pleased to have both Anu and Kevin join our Board," said Thomas Blonski, president and CEO of Catholic Charities New Hampshire. "We are excited by the experience Anu brings to Catholic Charities and look forward to Kevin continuing his work with us."