Counseling Part II
May 26, 2016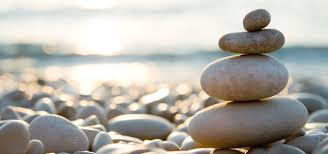 "A broken heart is also an open heart." – Louise Hay
Catholic Charities Counseling, with a caring heart and a listening ear, helps you through struggles and transitions.
Most of us don't want to "need help". We want to get through life's challenges on our own. Most people have one of two reactions to intense hurt: push aside and ignore it, or dive so deeply into it, it seems impossible to climb back out. Neither of these is healthy for your emotional well-being. We must release our pain, in a positive manner by talking about the problem.
Acknowledging you have a problem or a stumbling block, which needs treatment, is key. When one accepts the fact that help is needed, the healing process can begin.
You are not defined by your weaknesses or what happens to you.
Mental health requires the same attention as we give to our bodies. We see our doctor, our dentist, we seek physical therapy, but all too often we deny ourselves the right to heal our heart and our heads. Mental health issues are real and there are real treatments, but too few people receive optimal care.
Many people deny treatment for a variety of reasons: denial or stigma of having a "problem". Sometimes we blame ourselves for our pain, we might even feel we deserve what we are experiencing. Shame can play into this as well. These emotions are crippling and prevent us from seeking the help we need. Counseling breaks this cycle.
Catholic Charities' licensed social workers and mental-health counselors promote sound mental health in members of the community who present with emotional and behavioral challenges. Therapy approaches can include cognitive behavioral and solution-focused approaches to therapy, encouraging self-discovery and personal growth.
The numbers tell the story. According to the National Institute of Mental Health, 1 in 5 (roughly 43 million) Americans suffers from mental health challenges.
Addictions such as gambling, pornography, and alcohol/substance abuse
Anxiety disorders
Depression
Extreme loss such as death of a loved one
Childhood trauma
Anger issues
CCNH counselors treat these health challenges, as well as life transitions such as divorce, job loss, and family strife
Life's challenges weigh on us and sometimes we need help.
Derek suffered from alcohol addiction. He attended rehab, but was unable to tame his compulsion to drink. He struggled to find work. His finances made it difficult to pay rent and utilities. He secured a job as a cook in a local diner, which he enjoyed. He felt he had a reason to get up each day. When his truck would no longer start and he had no money for repairs, with no transportation, he lost his job. Depression set in, and he began to drink again. He became isolated and it wasn't long before he lost his apartment. His friends had heard his story before, and they wanted him to stop drinking before they would help.
He spent two nights on the street. That was his wake up call. Derek sought help. He went back into rehab and then found a counselor. He stayed with his family as he got back on his feet. Through counseling, he discovered that he had suffered a trauma from his childhood that caused him to feel that he couldn't live up to anyone's expectations. Therapy motivated him to move through this pain and realize that what happened to him was not his fault.
Today, Derek has a small apartment, a good job within walking distance, and is saving for a car. He continues his therapy and feels stronger every day. Derek is grateful to everyone who helped him through recovery and is slowly finding ways to pay them back.
Derek's story is like many: slowly spiraling out of control when they don't receive the help they need.
Counseling helps as you move through life's difficult shifts, provide healing, and allow your life to unfold in ways that you never thought possible.
CCNH counselors are skilled, experienced and caring. From addiction to loss to life transition, we are here to help. For more information, go to our Mental Health Counseling Services page.