Counseling: Time to Heal
March 23, 2016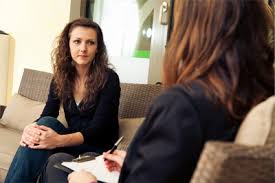 "I'm not helpless, I just need a little help" – Anonymous
Humans are fragile and yet resilient. But often we refuse asking for help, resist going to counseling because it means we need help. Let's face it. We don't like to need help.
Truth is … we do. We need each other. We need our basic supports that are entitled to us all. We need love, warmth, shelter, food, and self-actualization.
Love, warmth, shelter, food: these basic needs make logical sense, right? We don't think twice about needing them.
Let's look at self-actualization – this one is a little more involved.
"Few people have reached their full potential and have become all that they can be. That is what self-actualizing is." –Gavin Smith MLADC
Sometimes we get stuck. We need help. We need counsel.
By definition: to counsel comes from the Latin terms counseil (advice); consilium (plan).
Advice. Plan.
Let's think about this: look at how much we bear. Children's needs, elderly parent's needs, marital needs, neighbor's needs. Our needs.
Never mind if your back hurts, your car needs repair, or if household maintenance calls to you. Your daughter is getting bullied. Your teenaged son is at risk of failing math. Did anyone take the trash out? Food still needs to bought, and homework done, and cars filled up with gas, and there are holidays and birthday parties, and endless things that must be acknowledged.
These are manageable things. Things we talk about with friends—that we seek friendly counsel for. We advise. We plan. This we do almost daily, without thought.
But … what if there is a major hiccup, like divorce, a major illness, loss of a loved one, loss of a job, or potential housing? What if your mother needs to be moved to independent living and only you can figure out how to make the pieces come together with your family? Perhaps your father is depressed and needs extra care.
We need advice. A plan. We need counsel. The kind of counsel that takes careful consideration, time, and yes — spiritual prayer.
There are days when simply getting the kids to school with a healthy lunch and clean clothes is enough before we get ourselves to work on time.
But other times we have more burdens to bear, like grief, depression or simply figuring out how to communicate again with a disgruntled spouse. None of us are exempt from life's burdens. We all have our struggles. But we persevere. Because in our core is the natural desire to do good and succeed and be self sufficient.
Sometimes though, we need a little help. This does not make us weak, or helpless. It makes us human.
In desperate times, some children and adults turn to alcohol, marijuana, or opioids to solve their problems. Grieving parents may no longer have the ability to cope. They may shut themselves off. Anxiety and stress keeps people from doing normal daily tasks. Acknowledging the need for counseling brings children, families and adults to resolve their issues and move forward.
Catholic Charities NH can help. We offer individual, martial and couples counseling, helping people with a variety of personal difficulties, including:
Anxiety
Stress
Depression
Family conflicts
Relationship problems
Divorce
Abuse
Drug and alcohol addiction
Death, grief and loss
Life adjustments
Working to reestablish good relations with a spouse or another loved one
Our counseling services are provided by clinical social workers and mental health counselors licensed by the Mental Health Board of the State of NH.
Our patient guidance offers the support that rebuilds relations that were tenuous. If you find yourself in this place, of hopelessness, of need.
You are not helpless. You just need a little help.