Crisis Fund in Action: A Mother's Pandemic Sacrifices
October 7, 2020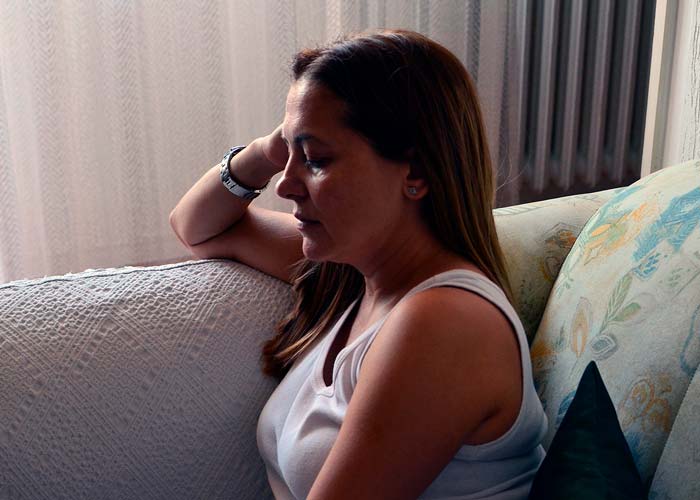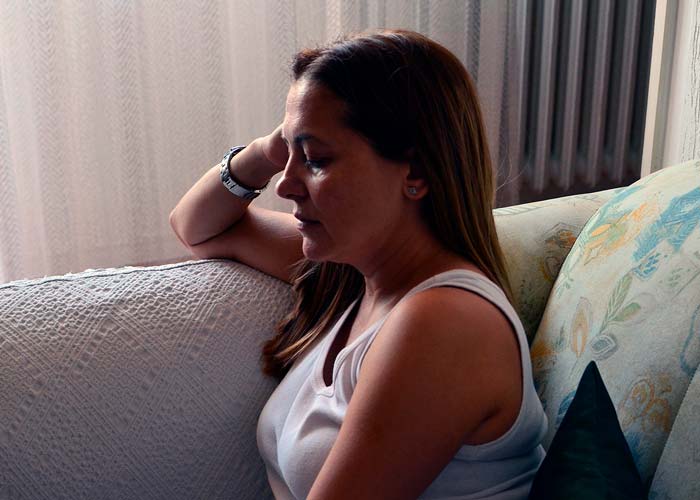 It was a warm June night. Christina walked into her house after working yet another overtime shift at a Manchester nursing home. Every light was on, multiple fans were running, the TV was blaring loudly, a pile of papers was sprayed across the floor and the sink was stacked with dishes well above the counter.
While this may be a normal summer scene for many households (especially with kids), it was a new rock bottom for the 40-year-old single mother.
For the past six months, Christina has been giving it her all in juggling what seems to be an elusive balancing act. By day, she's responsible for protecting the health and safety of many seniors – all who she has grown to love – working in a nursing home industry that's basically as high-risk as it gets with the COVID-19 pandemic (and in her specific case, one that already went through an outbreak). What little spare time remains is focused on her three children, all who face their own disabilities and challenges.
If you meet Christina, her articulate and outgoing personality stands out. While she may appear calm, confident and happy on the outside, she admits it's a different picture under the surface. "I struggle most of the time, but the way I see it, there's no time to cry and mourn. My kids need me and my residents need me. I have to remain strong for them."'
And strong she is. You likely won't find someone as more resilient than Christina.
She's a licensed practical nurse (LPN) at Mt. Carmel Rehabilitation & Nursing Center in Manchester, a facility of Catholic Charities NH. She's worked in healthcare since the age of 18 and loves her job. As someone who lost her grandparents at a young age, the bonds she's formed with her hundreds of residents throughout the years filled a gap she never had in her life.
Then there's her most important job: Mom. She will do anything for her three children, who like Christina, haven't had it easy.
There's 22-year old Declan, who is autistic and has a seizure disorder. Christina shares how he has a lot of insecurities, but there's a lot more to him. He's great at hand-eye coordination and putting things together and taking them apart.
15-year-old Maddie has lived a life no teenager should experience. Six years ago, she found her father deceased from a drug overdose in their apartment, an image she lives with every day. She suffers from PTSD and bipolar disorder and attends a specialized school to help her through. As Christina proudly shares, Maddie is incredibly artistic and creative. She loves music and has a unique ability to play instruments by ear.
11-year old Stephen has dyslexia, and as a result, low self-esteem. But Christina glows when talking about how talented he is. Last year, he tried hockey for the first time. Despite just a few times on the ice, his coach was convinced he's been playing for years.
Their father's death was hard, as was staying in the apartment they called home for three years. As Christina shared, "Everything scared them. They wouldn't even sleep in their own bedrooms, and basically lived out of my bedroom or the living room."
Christina knew what she had to do. She put money aside, worked extra shifts and paid off most of her debt. A year later, she bought their first house – a place where she hopes the struggles of the past might leave her family behind – and build the future that she's always wanted for her children.
COVID-19 pandemic: "I had no control over the situation"
Heading into 2020, Christina was very optimistic. Maddie was loving school and was already looking forward to going to summer camp. Stephen was excited to visit his grandparents for a few weeks over the summer. Christina mapped out her work schedule, with more overtime shifts to save money for extra birthday and Christmas gifts and maybe even fixing up the house. 2020 was supposed to their year.
Ask Christina now, and she doesn't hold back. "This has been the most chaotic, stressful and depressing year across the board," she shares.
Work is nerve-wracking. Wearing personal protective equipment (PPE), undergoing daily screening and taking many other precautions to keep residents and staff safe. There's a lot of anxiety, and everyone is pulling extra weight as staff shortages continue to bear down on the skilled nursing industry. She usually picks at least two extra shifts per week. "There's a lot more going on, and I don't want to leave our other staff short," she said. "Our residents need us more than ever."
It comes at a cost for her family, too. "My kids hate it, but I keep telling them that I have to work to help supply them with what they need. If they want to play sports or afford a vacation, I need to pick up extra shifts. The bills won't take care of themselves."
Support Families like Christina's Today
Homelife, she describes, was chaotic. The kids have been home since March, first with remote learning then summer break. A neighbor would watch them when Christina was working. While that has been incredibly helpful, challenges remained. Maddie wasn't able to get the in-person therapy at school that she needed. Her behaviors and depression increased. She missed summer camp and was devastated. A month ago, she overdosed on her medications and spent a few nights in the hospital. Christina was out of work for a few days.
With the kids home 24/7, her budget became strained. The AC ran longer, yet the kids would leave the windows open. The television and lights were getting more use. Her weekly $150 budget for groceries grew to $300. "I would go to the store, and three days later, there would be no more food," she shared.
Things escalated quickly. She fell behind on the mortgage, car payments and other bills. "When the kid's father died, I had to pick up the pieces. But I at least had some control over the situation. I got to the point this summer where I had no control. It was scary."
Christina admits she's usually not one to ask for help, but in early July, there was an electricity disconnect notice in the mail. "I was devastated," she shares.
"There was really no other option."
While she considers herself as someone who struggles, Christina's resilient nature would always dig in – and dig out her and her family from trouble. But this was different. No matter how hard you may work for your family, given the unprecedented time we are in, many families (like Christina's) can face struggles they never imagined nor could be truly prepared for.
She recalled a morning meeting at Mt. Carmel, when Joe Bohunicky, the administrator at Mt. Carmel, encouraged staff to come to him if they needed any help. "The first time he mentioned it, I was embarrassed," recalls Christina. "But then I thought of the kids – real tough consequences were staring us in the face. The loss of electricity was just scratching the surface."
"We were at the point where losing our house or vehicle was a possibility," she adds. "I'm normally not one to ask for help, but there was really no other option."
Through the Catholic Charities NH Crisis Fund, Catholic Charities NH provided financial assistance that covered Christina's outstanding electric and gas bills. She also received $500 in food assistance.
"I cried," Christina recalls. "I never expected them to pay off my utility bills in full. I was shocked."
This assistance made a world of difference for Christina, both for her short-term and long-term outlook.
"It took a huge weight off my shoulder, gave me peace of mind and helped me get through the past couple of months," she recalls. "It was also a wake-up call, too, giving me the chance to sit down, talk to my children and help them understand the severity of what could have happened."
She was able to make her mortgage payment for the home she worked so hard for.
Her message to donors who contribute to the CCNH Crisis Fund? "My family is incredibly grateful for this support. The sleepless nights have gone away because of your generosity."
Focus on the future
As for the future, she knows the pandemic still brings a great deal of uncertainty, but her outlook remains positive. Maddie is now back to school full-time. Stephen is doing remote learning for the time being. Christina changed her schedule so she can ensure she's home to help him with his work. And with the kids not home as much, she's confident the electricity and grocery bills will go down to more manageable levels.
She is most grateful for the chance this has also provided for her kids. "While life may have been tough for them, they are getting stronger every day. It's special to see them continually bounce back and shape themselves into the people they aspire to be."
Christina, too, has ambitions. She hopes to complete her bachelor's degree and become a registered nurse.
Until then, she will focus on the small wins. Like now, when she gets home after a long day to find only a few lights on, the TV off and no dishes in the sink.
You can support families like Christina's with a gift to the CCNH. Click here to make a gift.