Donor Spotlight: Betty Erickson
April 7, 2021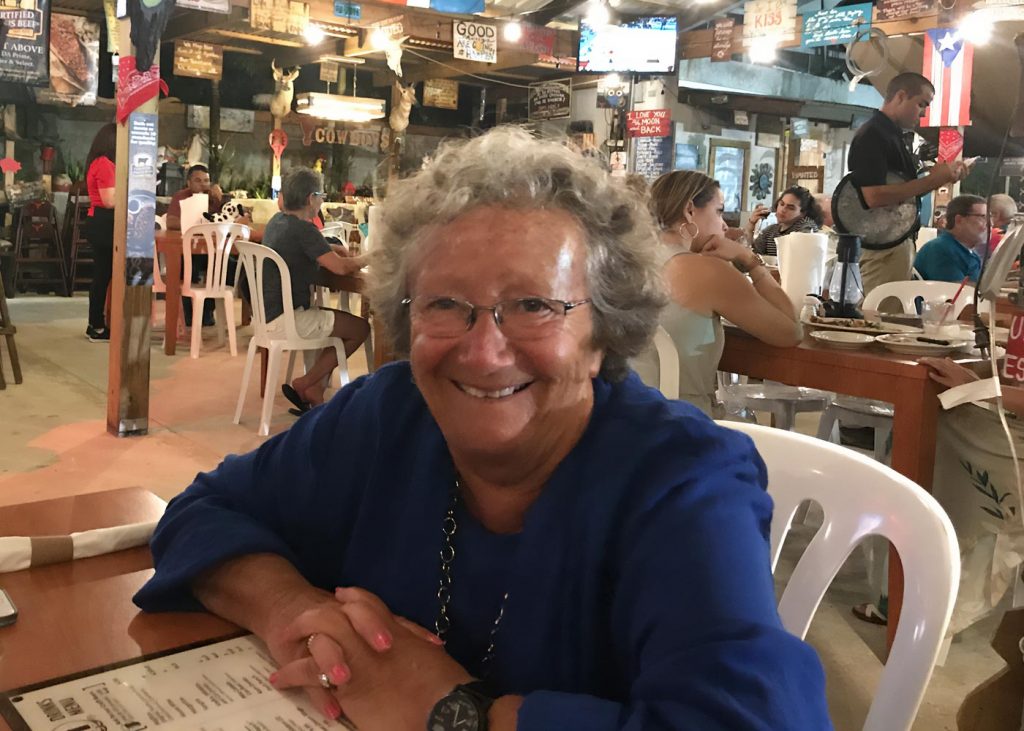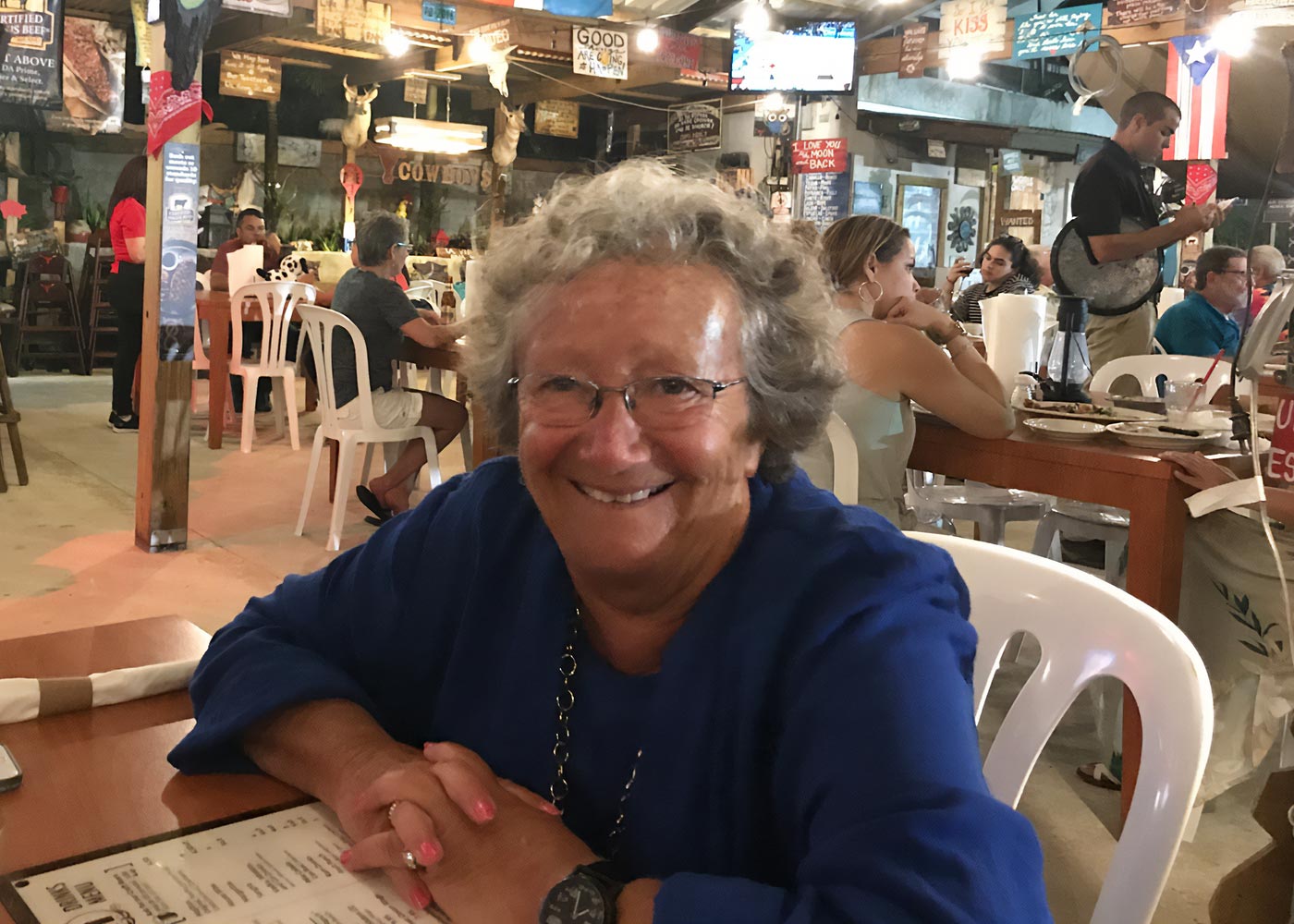 If you have a conversation with Betty Erickson, it will only take a few seconds to recognize one of her many admirable qualities. Yes, there's her strong personality and quick-witted humor, but you'll also see how she's someone with an endless amount of dedication – dedication to her community, dedication to her lifelong career as an educator, and dedication to doing all that she can to pave a better path forward for future generations.
One of the ways that dedication is put into action is through her contributions to Catholic Charities NH, an organization that she calls near and dear to her. For more than 25 years, her gifts have played a role in helping Catholic Charites and its programs bring much-needed assistance and lasting hope to many individuals and families in crisis. In her words, "we are here to try and help those who can't help themselves." And for the Georges Mills resident, there's no better way of doing that than supporting Catholic Charities NH.
We recently spoke with Betty to learn how her passions and life experiences have led her to create a lasting legacy for Catholic Charities NH and the hundreds of Granite State residents that we proudly serve.
Tell us a bit about yourself.
I grew up in Boston (Dorchester), was born and raised within a Catholic family, and attended Catholic school throughout grammar school and high school. After graduating college, I began a career in education – one that continues today. My husband David, who grew up in the Midwest, went to college in Massachusetts and eventually took up skiing. That led him to spend a lot of time in New Hampshire and he fell in love with it. Shortly after we were married, I got a job at the Lab School at Keene State College and the rest is history. Forty-four years later, we are still here.
You have a unique and impressive career in education. Talk about that?
I've been fortunate to have taught hundreds of students across all grade level and worked in so many wonderful places, such as the Lab School, Kearsarge Regional School District and many others. About 15 years ago, I transitioned out of the traditional teacher role and now work as a consultant for various school districts, helping teachers develop their mathematics curriculum. The pandemic has restricted that a bit, but it could not keep me away from the classroom. I'm currently a substitute teacher in my local school district and I love it.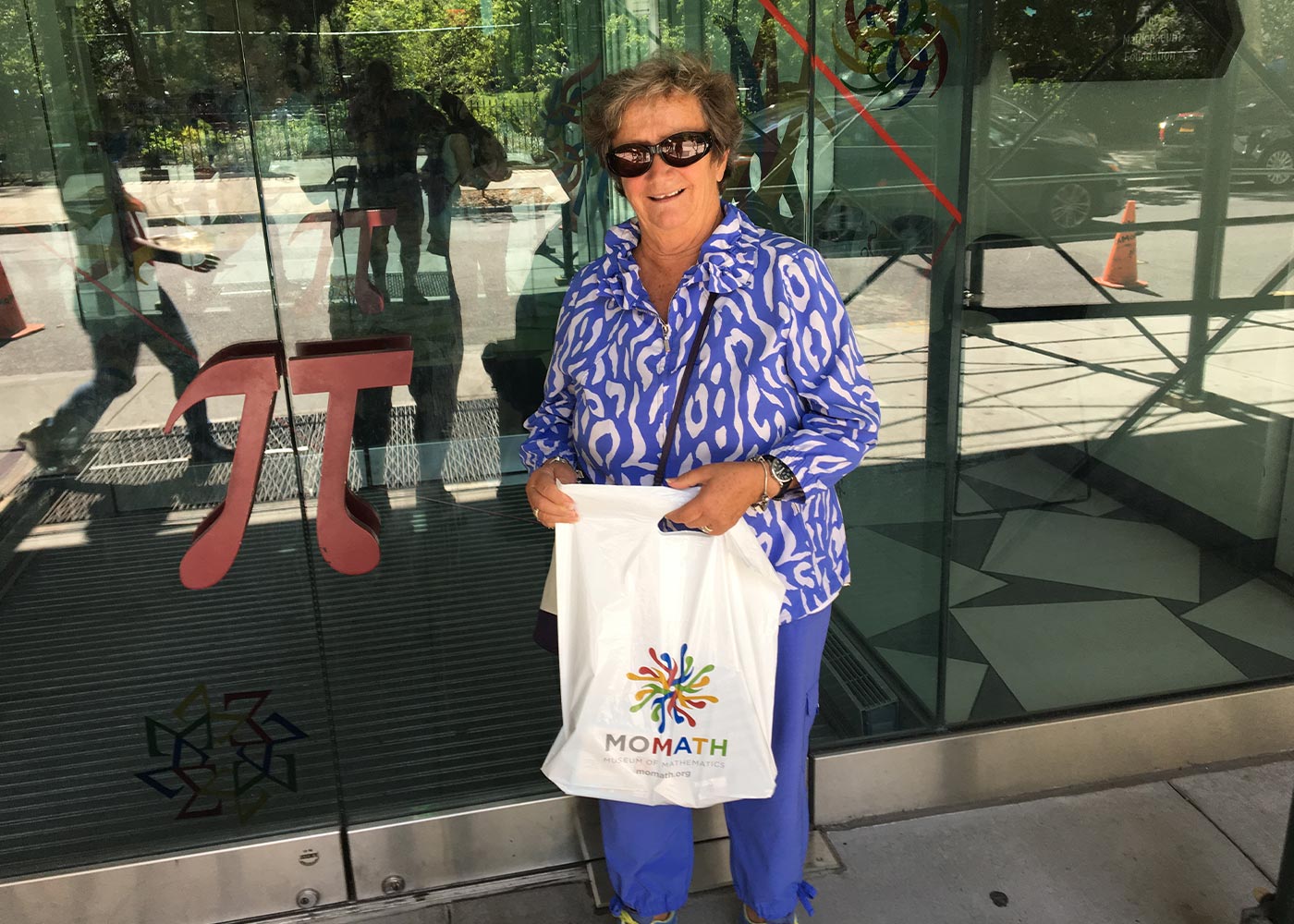 What is it about math that fascinates you?
The way I see it, math can open the doors to so many possibilities for children and adults alike. I love helping energize people about math. Some kids may not be interested, lack confidence or think they are not good at it, but I keep reminding them that we are all different and learn differently. No matter who we are, we are all capable of learning so much from math.
You also love giving back to the community. Can you talk about that?
Life isn't easy for any of us, and oftentimes, people face so much hardship and hurt. There are some things that you can see around you – the effect of homelessness, hunger, substance abuse and more. But at the same time, there are many other challenges – financial hardship, isolation and mental health struggles – that may not be so visible. You may not recognize that a person or family right around the corner may need help. While I'm fortunate to have lived a great life, I realize that's not the case for many others. And being in a position to help them is a very rewarding feeling.
What inspired you to give to Catholic Charities NH?
I've been a parishioner at St. Joachim in Sunapee for many years. While I proudly give back to the parish, I know there's also always a bigger cause. I've learned a lot about Catholic Charities NH and their impact on both my local community and statewide. They work with such diverse populations facing a wide range of challenges, whether it's the growing support they have for seniors statewide, how they provide mental health counseling for those struggling, and how they help feed the hungry. It's remarkable to see the extensive impact and footprint they have across the state.
And they are incredible stewards of our donations, too, ensuring all money is being put to good use. 93 cents of every dollar go directly back into their programs. That's unique. And it shows, too – whether it's through my church, the newspaper or other forums, they do a great job communicating how your gift is put into action and the positive impact it's having on individuals and families around you in so many ways.
"What I really value is how our donations go directly to those who need them most. That's a valuable connection for me."
What program (or area of work) of Catholic Charities NH inspires you most?
While there are many, I admire how they are responding to our neighbors facing isolation or emotional despair, especially in these uncertain times. The pandemic has really left its mark in terms of a lack of socialization, and it's taken a significant toll on mental health in general. Knowing that Catholic Charities NH is committed to helping individuals heal from the challenges they face is comforting to me personally.
What is your message to others about Catholic Charities NH?
There are so many great charities out there, all doing their own part in helping those in need. But Catholic Charities, with its deep history and mission of providing healing for the vulnerable and needy, remains firm in its commitment to making our communities – and New Hampshire – a much better place. What I really value is how our donations go directly to those who need them most. That's a valuable connection for me.
You are part of the St. Louise de Marillac Legacy Society of Catholic Charities. Why is naming Catholic Charities NH in your will so important to you?
The whole reason we're on this Earth is to make it a better place down the road. We can't only think about ourselves in the present – we have to think about the future and making sure it's a good future. And if you are good people who want to do good, what better way to help build a strong future than by leaving a legacy in such a unique and special way like this?
Click here to learn how you – like Betty – can make a lasting gift to Catholic Charities NH. It's easy!