Dreams Come True for New U.S. Citizens
November 1, 2016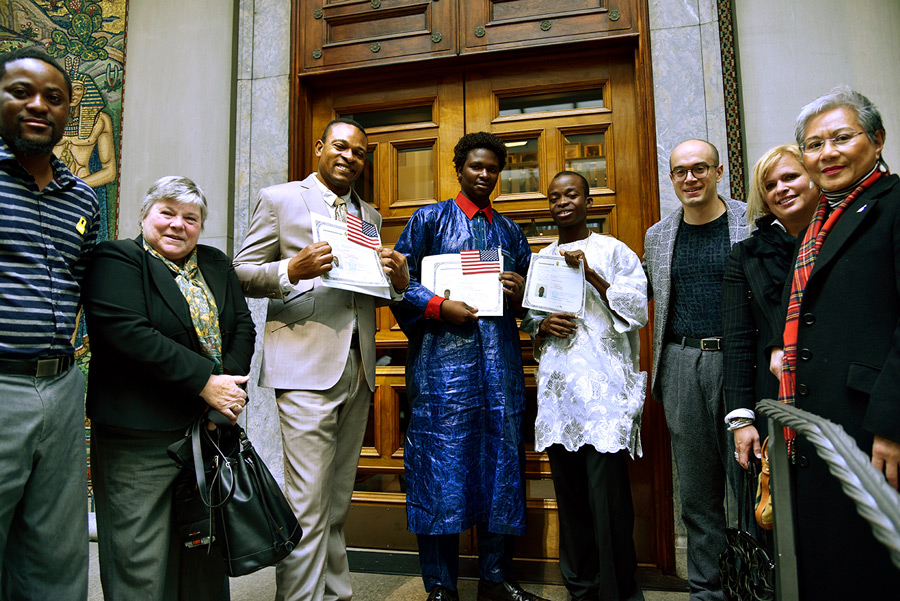 In America, the roads are not paved with gold.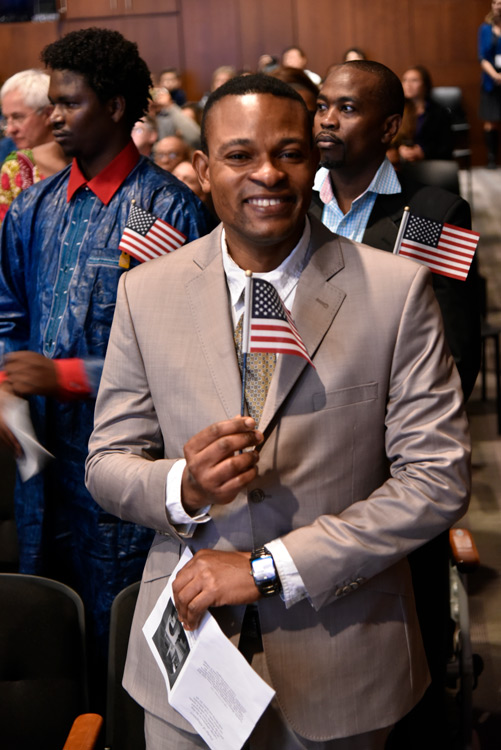 They're paved with something much better, the second-in-command of the nation's highway system told 50 newly-minted U.S. citizens.
"They are paved with opportunity," National Highway Administration deputy administrator David Kim said in his keynote speech at the special Oct. 27 naturalization ceremony.
Eugide Kamonika already knew this.
In 2003, Kamonika fled his native Democratic Republic of the Congo, the central African nation embroiled in lengthy, brutal civil wars that have been nicknamed "Africa's world war."
Citizenship means living a life of safety, rule of law, opportunity and hope for a better future for himself and his four children, the Manchester resident explained.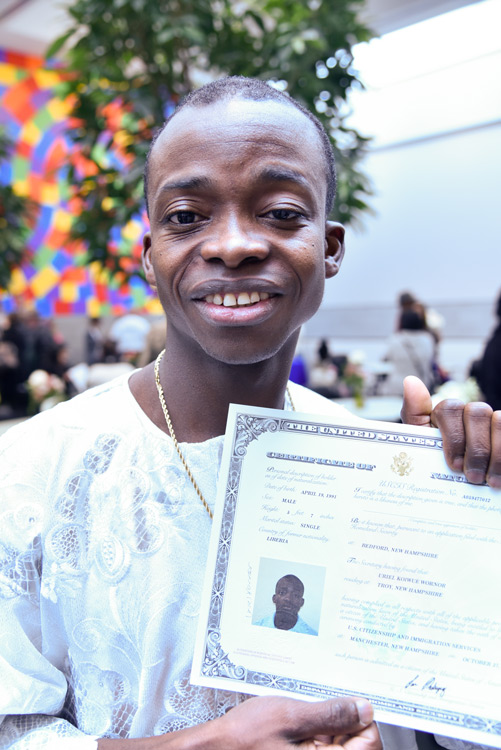 "This is my dream," added Kamonika, 46, who was dressed in a crisp, tan suit and tie for the special ceremony held at the Currier Museum of Art.
He thanked Catholic Charities New Hampshire's Office of Immigration and Refugee Services for the critical services they provided him during his journey to citizenship. The office's accredited legal staff helped bring his two daughters here from the Congo last year. And they helped him apply for and prepare for citizenship, he said.
"Catholic Charities makes a difference because they are working so hard for me. So I say thank you to Catholic Charities," Kamonika said.
The 50 new citizens come from 32 countries and live across New Hampshire. Many opted to wear their native dress to the ceremony. Uriel Wornor, another CCNH client who lives in Troy, wore a brilliant white tunic embroidered with hand-stitched white lace.
"I wore this for my engagement in Liberia in July," Wornor, 25, said.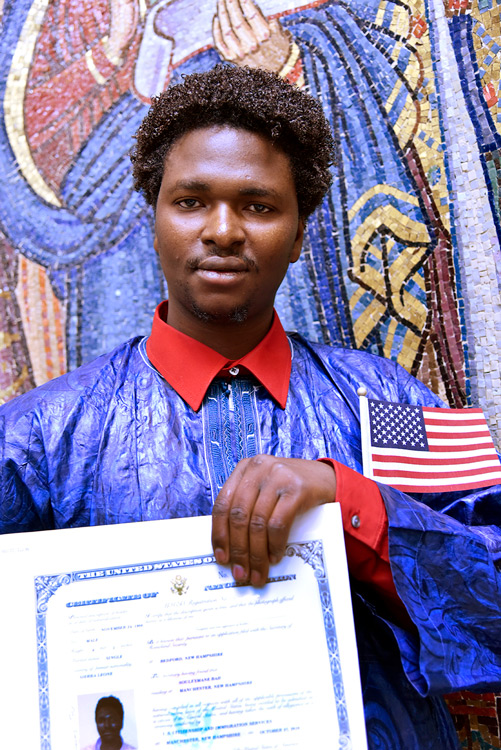 CCNH immigration attorney Michael Fraga assisted Souleymane Bah of Sierra Leone along the path to citizenship.
"It's a very happy moment," Fraga said of Bah's taking the oath of citizenship.
CCNH Director of Immigration and Refugee Services Cathy Chesley said the agency helps an average 84 clients a year become citizens and assists many more obtain green cards, the first step to naturalization.
"We know that attaining citizenship brings along with it so many other positive outcomes for New Americans, their families and their communities – better jobs, higher wages, a sense of belonging. Overall, New Americans are healthier and happier when they reach this pinnacle–something they've dreamed about for years, often, even for a lifetime," Chesley said.