Fredrickson Joins CCNH as Major Gifts Officer
September 27, 2023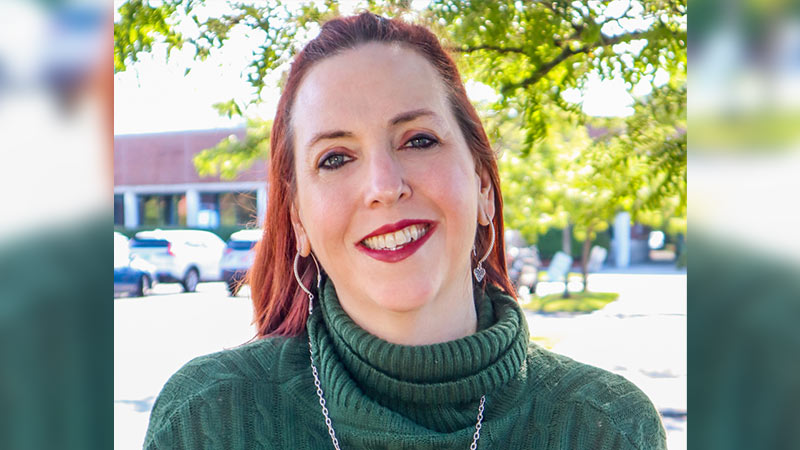 Catholic Charities NH, one of the state's largest social services organizations, announced that non-profit veteran Rebecca Fredrickson joined Catholic Charities NH as a Major Gifts Officer.
In her role, Fredrickson will connect supporters to charitable passions that matter most to them, such as poverty, homelessness, mental health, the state's aging population and other top issues affecting individuals and families statewide. She will play a key role in developing Catholic Charities NH's major gifts strategy to support the organization's expanding presence throughout New Hampshire.
Fredrickson brings more than 15 years of nonprofit and fundraising expertise, most recently as the executive director of the Jaffrey Civic Center in Jaffrey, where she oversaw the 58-year-old foundation dedicated to the arts, culture and civic engagement in Jaffrey. She also held leadership roles with City Arts Nashua, Gate City Charter School for the Arts and Boy & Girls Club Nashua and has extensive volunteer and engagement experience through various community organizations and events.
"I'm excited to join Catholic Charities New Hampshire and eager to connect with supporters who share a passion for creating meaningful change in our communities," said Fredrickson. "As an organization that tackles many of the top human services issues the Granite State faces, it's exciting to play a role not only in helping donors achieve their philanthropic goals but also ensure it's moving lives forward in powerful ways.
Fredrickson, who resides in Merrimack, is a graduate of the Massachusetts College of Arts.