Life Plan: Forging a Better Future
October 3, 2018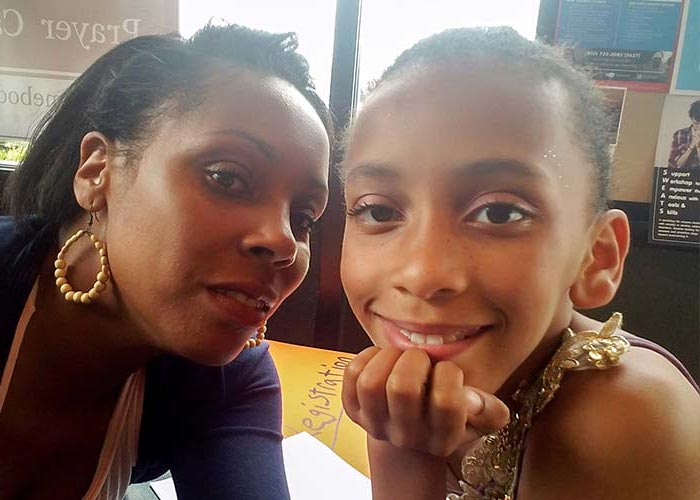 Kalila was not only tired of living paycheck to paycheck, she was ready to do something about it.
It's a dilemma faced by most of the 29,000 low-income working families across New Hampshire. In nearly half of them, a single mother – like Kalila – is solely responsible for raising and supporting their children. In Kalila's case, it's Sydney, her energetic, smart and sweet nine-year-old daughter. Kalila puts in tireless hours at a manufacturing equipment company in Atkinson help make ends meet for the both of them.
They are fortunate to own their own home, but that doesn't mean they are immune from their fair share of challenges.
Case in point: every summer, Sydney has one simple request: to attend summer camp. But finding the money to a make that happen is a bit complicated.
"Despite having a steady income, gathering an extra $1,500 was close to impossible. But I didn't want to let my daughter down," Kalila recalls.
Things got even more complex when Kalila fell behind on her property taxes.
"It was so bad that it got to a point where I was afraid to check the mail," she says.
It was at a local food pantry in Plaistow in 2016 when Kalila first heard about Catholic Charities New Hampshire.
"I didn't know anything about Catholic Charities," she says. "But I'm glad my life path took me to this wonderful organization."
Building a Financially Stable Future, One Goal at a Time
Kalila started with financial fitness classes taught by Judy Nelson, a Community Services coordinator at Catholic Charities' district office in Salem.
"They teach you the basics, which if you know anything about financial fitness, there's little basic about it!" she says about her time spent in class. "There's a lot to learn, but it's knowledge that's essential for someone like me to move my life forward."
The financial fitness classes are a series of workshops, which a client is sometimes required to complete when working on a Life Plan, a set of strategic short- and long-term goals addressing the root causes of one's challenges and identifying ways to successfully overcome them . For Kalila, that started with setting a budget.
"Everything is on paper now," she says. "You don't truly see where your money goes until you write it all out, and then you can see what's happening."
With Judy's support and the guidance of her new budget, Kalila was able to negotiate a payment plan with the town for her taxes. If everything goes according to plan, she'll be out of debt by the end of this year.
"It's so liberating," Kalila exclaims.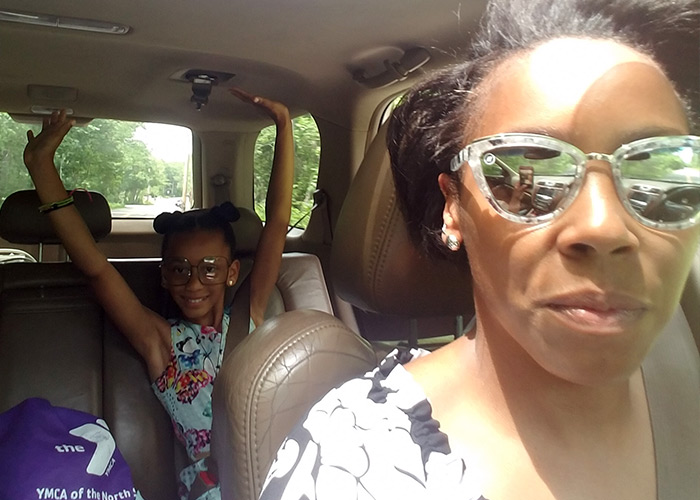 Life Lessons That Keep on Giving
Now, Judy is helping Kalila reach her bigger goals, like working on her credit score and putting away six months of savings.
"She's incredibly self-motivated," Judy says of Kalila. "Once she understands what she needs to do, she will go out and do it. What inspires me the most is how she's taken what she's learned to heart and is eager and enthusiastic in working toward her goals."
Kalila will check her budget at least twice a day, assessing how every dollar spent fits within her budget. She knows the difference between what is essential and what she can hold off on. She reads online financial blogs daily to pick up even more tips. And she's hopeful she can share her new newfound knowledge with others in need.
It was this self-motivation that pushed Kalila further. She has babysat and cleaned houses to make extra money. And for the first time, she's setting money aside for Sydney's summer camp a year ahead of time.
But her daughter will be doing much more than going to camp.
"We're going on a lot more trips," Kalila says, the smile evident in her voice. "It's something I used to do, and now, thanks to Catholic Charities' financial literacy program, I can share the joy of traveling with my daughter."
In fact, the pair ventured to the Jersey Shore this past Fourth of July, and they have even bigger plans for the future.
Together they decorated an old shoe box and called it the money box. They are taking part in the 52-week money challenge, placing a certain amount, based on the week of the year, into the box every week. It's $1 for Week One, $2 for Week Two, and so on – all the way to $52 the last week of December. At the end of the year, they'll use the money for a big trip.
"I asked my daughter where she wanted to go, and she said Paris," Kalila exclaims with joy. "I was thinking something domestic – but I'm hopeful we can make it happen together.
And that's just it. It's a team effort. Sydney picked up on her mother's financial fitness skills and has been practicing some of her own.
"She wants to help pitch in toward the trip to Paris for her birthday," Kalila says. "And I know she will."
Kalila no longer worries about what she might find in the mail. Instead, she's looking forward to a better future for her daughter, one that includes travel, summer camp – and just like her mother, plenty of budget savviness.