Mahoney named in "Catholics of the Year 2017"
January 2, 2018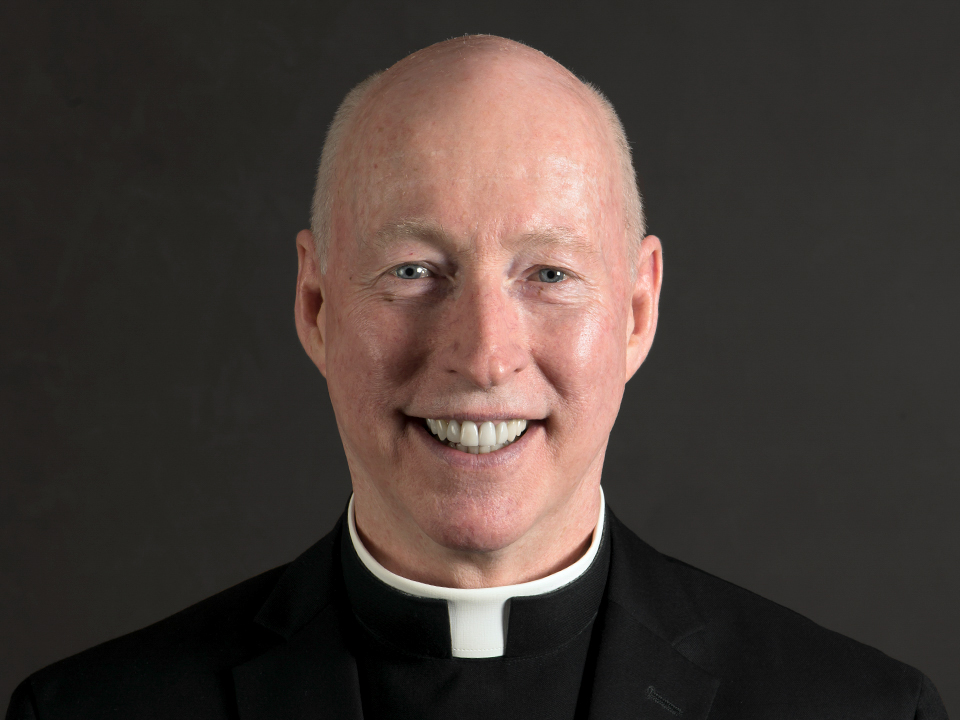 Our Sunday Visitor newsweekly recognized Rev. John J. Mahoney Jr. among its Catholics of the Year 2017 for his work in battling the opioid crisis as director of Catholic Charities New Hampshire's Counseling Services.
Mahoney and his team of mental health counselors – all of whom are skilled in addiction counseling – sought a way they could best respond to the opioid epidemic in New Hampshire. They decided to focus on helping families whose loved ones struggle with addiction. They designed the Families Coping with the Opioid Crisis presentation in 2016 and took it on the road, meeting directly with people in church halls and basements.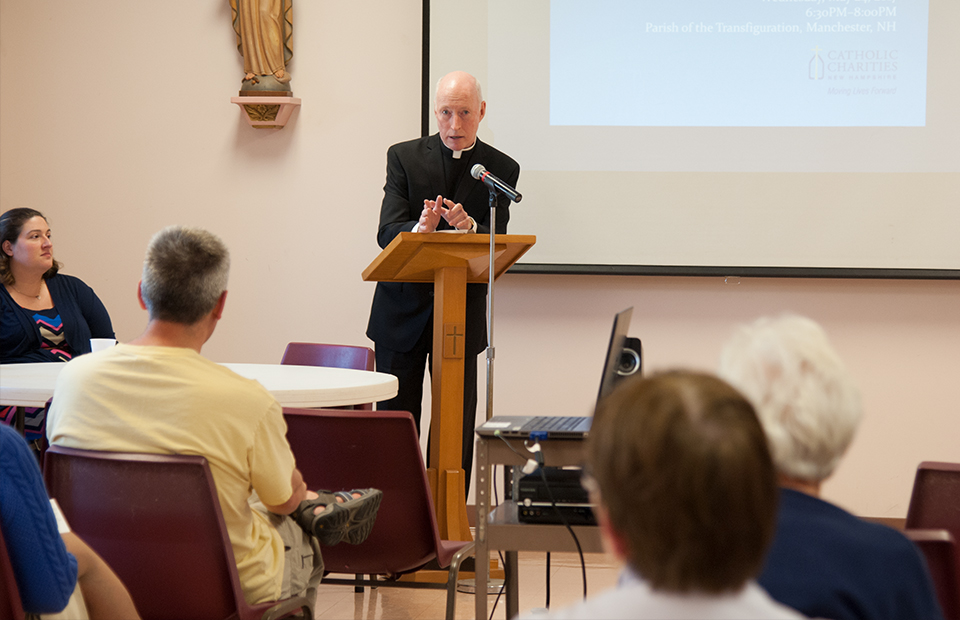 "We decided to use the Christian model," Mahoney told Our Sunday Visitor, "Jesus didn't stay in a clinic or an office. He went into the marketplace and healed the people he met there. So we said, what about the families of people who are addicted? Is anyone reaching out to them?"
Mahoney is a priest of the Diocese of Manchester, N.H., a canon lawyer, licensed mental health counselor, and board member of the non-profit Friends of the New Hampshire Drug Courts.
Catholic Charities NH is a private, non-profit social service organization that serves 1-in-13 poor and vulnerable people regardless of faith throughout New Hampshire.