Mardi Gras – It's a Party, Naw'lins Style!
January 10, 2018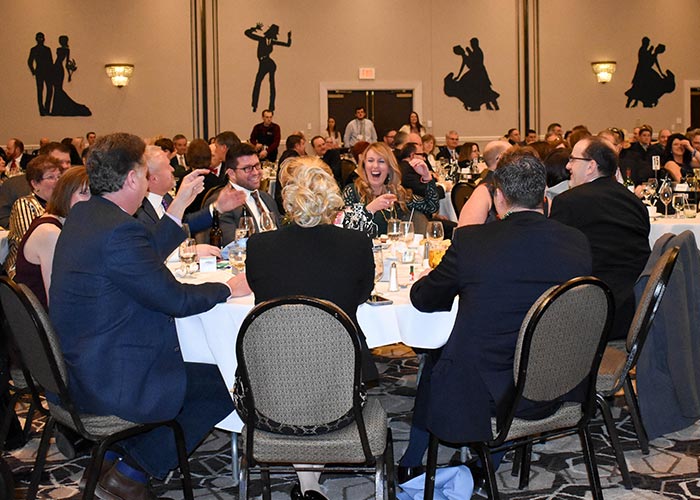 13th Annual Mardi Gras Gala set for Feb. 10
You deserve a night out. Maybe a few hours without the kids or a needed break from work.
We have just what you are looking for!
The 13th Annual Mardi Gras Gala is a fun-filled evening for a good cause. Even better, it's Catholic Charities New Hampshire's premier fundraiser and the major funding source for its Emergency Services Fund.
Give back to your community and have an exciting night out, immersing yourself in the feeling of a classic New Orleans celebration. That's the Mardi Gras Gala, which will be held 6-11 p.m., Saturday, Feb. 10, 2018, at the Grappone Conference Center in Concord, N.H.
Guests are transported to the French Quarter, with Cajun-inspired cuisine, music, dancing and festive decor. Silent and live auctions will be held throughout to support Catholic Charities' programs. Because of your generous support, the Mardi Gras Gala raises more than $100,000 each year to help poor and vulnerable New Hampshire residents.
The Mardi Gras Gala is a fabulous opportunity to get glammed up, bid on great auction items, and rub elbows with New Hampshire's movers and shakers!
If you can't attend, there are other ways to help. Join the dozens of businesses and individuals who support the event with auction item donations, sponsorships and program advertisements.
Emergency Services Funds raised at last year's gala provided 227 clients – many of whom were elderly, disabled and families with small children – with emergency assistance, including home heating fuel, utilities, emergency shelter and other critical services.
To learn more about becoming a sponsor, contact Rosemary Hendrickx at 603-663-0249. Please purchase tickets by Jan. 26.