Monadnock at Home Expands Services into Two Communities
April 27, 2021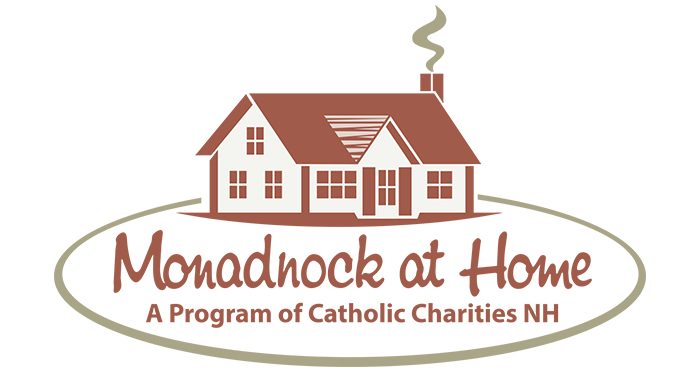 Monadnock at Home (MaH), a program of Catholic Charities New Hampshire, today announced the expansion of its services to two additional communities – Greenfield and Temple – and new reduced membership rates for seniors across the Monadnock Region.
The expansion positions MaH to directly reach more seniors through its wide range of programs and services that help them remain living independently in their homes, retain key social and community connections and preserve their overall health and well-being. This includes help with simple maintenance and technical challenges around the home, grocery and medication delivery, transportation to medical appointments and various social and educational programming.
In addition to now Greenfield and Temple, MaH services are available for individuals residing in Dublin, Fitzwilliam, Hancock, Harrisville, Jaffrey, Marlborough, New Ipswich, Peterborough, Rindge and Sharon. Expansion into further area communities is expected later this year.
"The pandemic has changed our way of life, especially for seniors who may live in rural areas and lack the community and social connections they normally rely on," said Sandra Faber, executive director of MaH. "This expansion allows us to extend our reach and help many more seniors navigate the challenges of everyday life and empower them to safely remain living in their homes that matter so much to them."
In conjunction, Monadnock at Home is announcing new, reduced membership rates. Annual household memberships will decrease from $690 to $495 and individual memberships will decrease from $518 to $395. Monadnock at Home will also offer an increased number of supported memberships for those who qualify. The supported memberships are available thanks to a generous donor.
The expansion follows Catholic Charities NH's acquisition of MaH last February, which enabled the program to offer expanded resources and facilitate the ongoing growth of its geographic footprint.
Any seniors interested in signing up for a MaH membership, or more information, can visit monadnockathome.org.