Mount Carmel Healing Garden Opens
July 15, 2016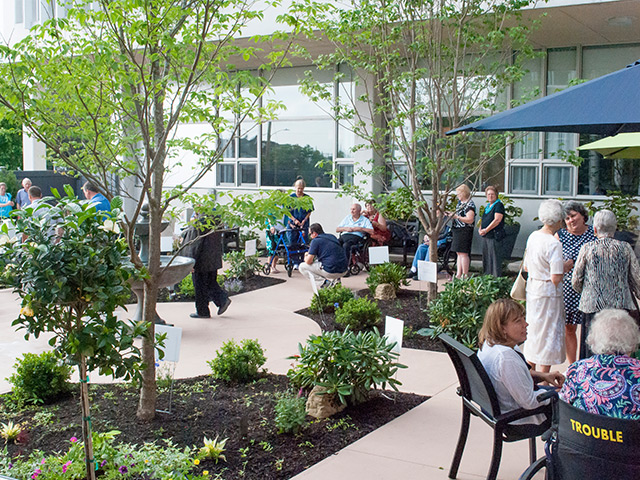 The grand opening for the Healing Garden at the Mount Carmel Rehabilitation and Nursing Center in Manchester was held on Thursday, July 14.
The Healing Garden replaces the outdated courtyard at Mount Carmel and will create a place for residents with an accessible and serene spot for their well-being. Medical research has shown that therapeutic gardens can also increase the healing process for patients.
Designer Robert C. Hoover of HBLA Inc. in Portsmouth is an expert in this field, constructing almost 100 therapeutic garden projects for senior living facilities.
"The Healing Garden is a place where our residents will find comfort," says Thomas E. Blonski, President and CEO of Catholic Charities New Hampshire. "They are going to be able sit and enjoy a beautiful and peaceful surrounding. It is also going to be completely accessible so all residents benefit."