New Rehab Wing Opens at St. Francis
July 3, 2018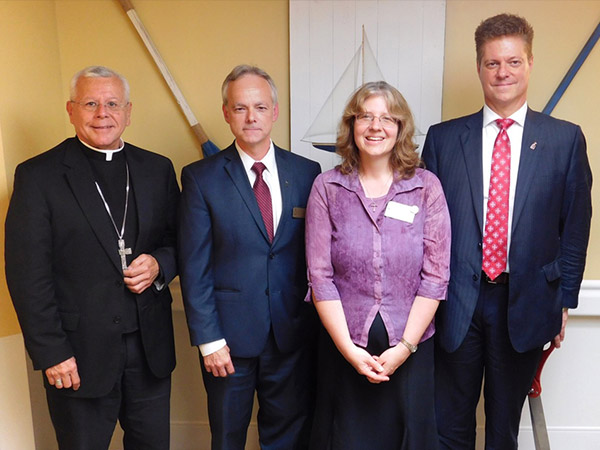 With one cut at the ribbon, things changed for residents across the Lakes Region.
St. Francis Rehabilitation and Nursing Center in Laconia officially opened its new 9,000 square-foot wing on Thursday, June 28. The day featured an official ribbon-cutting with The Most Reverend Peter A. Libasci, Bishop of Manchester and a formal Open House. More than 100 attendees received a tour, enjoyed refreshments and met St. Francis' dedicated team of physicians, nurses, rehabilitation therapists, dieticians, social workers and nursing assistants.
This expansion builds on St. Francis' reputation as a leader in skilled nursing rehab and long-term care for residents across the Lakes Region and beyond. The new wing features a state-of-the-art rehabilitation gym – with stunning views of Lake Winnisquam – as well as several private resident rooms. It also includes a community classroom dedicated to various training and education programs for registered nurses and licensed nursing assistants (LNAs) throughout New Hampshire.
"Today is a reflection of our commitment to the individuals across the Lakes Region we proudly serve," said Brenda Buttrick, RNC, LNHA, administrator of St. Francis Rehabilitation and Nursing Center. "We want to make rehabilitation care something that is comfortable, productive and enjoyable as possible. Our expanded facility allows our residents to experience these types of services in ways they haven't seen before."