Overcoming Adversity: A Life Plan
May 15, 2018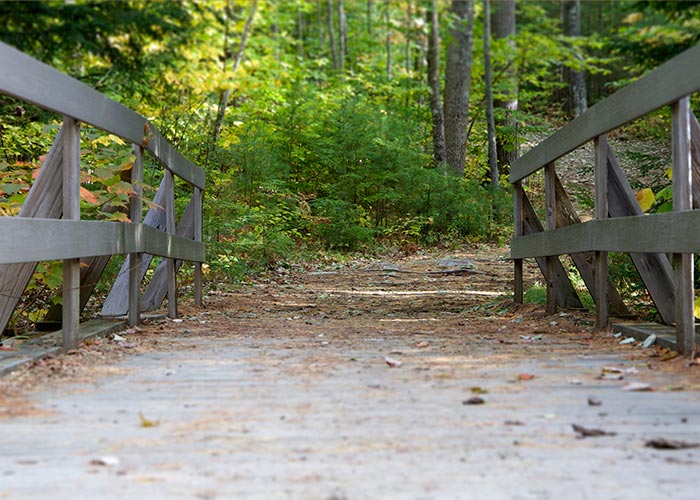 Discover how creating a Life Plan at Catholic Charities New Hampshire helped Stephanie and her children get their lives back on track.
---
"My sons and I were helped in a way that I could have never, ever imagined."
Even Stephanie, a 35-year old mother of three, was surprised at the impact Catholics Charities New Hampshire had on her life.
Stephanie had ambitions of a successful career and comfortable living for her and her boys. That future was put on hold when her youngest son Jayden, who was born with autism, started facing a series of health complications. He soon required constant supervision and a 60-mile round-trip car ride to Boston for treatment, sometimes twice a week. Stephanie had no other choice but to step aside from her job and those future plans.
The impact of being out of work was quickly felt. The medical bills for Jayden and miles on her car were piling up. Affording food for her and children was becoming a challenge; she started relying on food pantries to place dinner on the table. Her rent checks were backing up. She soon received an eviction notice. Everything was taking a toll on her emotionally and mentally, yet she needed to hold it together for her young sons – while keeping a roof over their heads.
Stephanie did not know where to turn. She had no family and limited friends in the area. One day, while at church, Stephanie heard about Catholic Charities New Hampshire. She figured she had nothing to lose.
That First Step: Creating the Life Plan
She met with Judy Nelson, parish outreach coordinator Catholic Charities' district office in Salem. Judy began to help her find ways to set aside money to pay rent and electricity, but over time, Stephanie's financial struggles deepened and debt continued to build up. Now the electric company was threatening to shut off the electricity. Jayden's medication required refrigeration, though. She asked around for help, again, leading her back to Judy and Catholic Charities.
Stephanie worked with Judy on creating a customized Life Plan, together setting a series of goals aimed at addressing current obstacles and acquiring the skills to get her back on track. She worked with Judy on financial fitness training and budgeting principles. Stephanie was soon able to pay her electric bill and keep the refrigerator – and her son's critical medication – running.
"Without having the ability to pay my electric bill, my son would have ended up in the hospital," Stephanie reflected. "I have no doubt about that."
Stephanie knew it didn't end there. "I needed to do more," she recounts. "I wanted a better life for myself and my children."
She worked with Judy on the next phase of her Life Plan: completing her GED. While Jayden was positively responding to treatment, he still required around-the-clock attention. Stephanie enrolled in a certificate course, taking Jayden with her. She passed and received her GED.
Continuing the Life Plan
Things are now looking up. Jayden is in school but still faces his share of medical challenges. He recently underwent another surgery. Those trips to Boston are still frequent, though not as much as before. Stephanie is back working, in her new role as an administrative assistant.
Stephanie continues to work on her Life Plan with Judy. Her next goal is reducing her credit debt. She knows it will take time but is confident she will get back to the future she first envisioned.
"Without Catholic Charities, I would have ended up on the street, and I do not want to think about what would have happened to my sons," she said. "Judy was the guiding light and support that my family and I never had."
"Stephanie embodies the purpose behind a Life Plan here at Catholic Charities – turning unpredictable challenges into opportunities to move lives forward," said Nelson. "She is not only gaining back control of her life; she is learning what it takes to build a sustainable future for her and her amazing children. While we cannot often control what happens to us, it is how we respond that is most important."
Stephanie's advice to others in need? "Catholic Charities is a place to get you back on your path," she said. "But recognize that it's a two-way street – you need to be ready to work with them too and embrace what they can offer you. If you do that, the rest will fall into place."