Our Place Opens in Rochester
June 14, 2014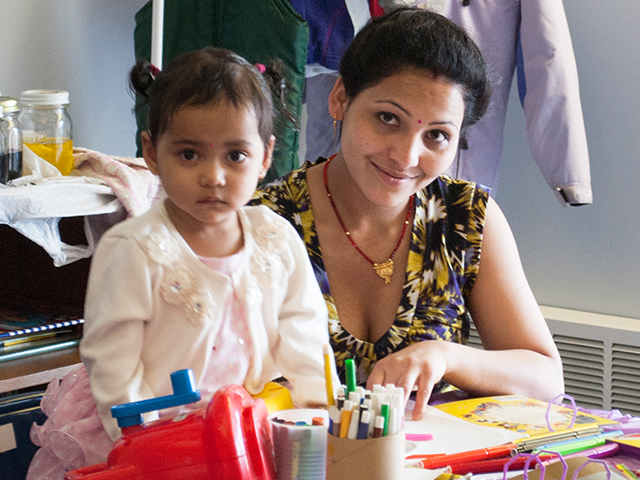 Catholic Charities New Hampshire has opened its third branch of the OUR PLACE Program in Rochester. This addition will allow Catholic Charities to provide service to more at-risk teen and young adult mothers in need of pregnancy and child development education.
OUR PLACE provides education, support and a safe place for parents to begin to make positive changes in their lives and the lives of their children. Clients receive prenatal and postpartum education, and are partnered with a social worker who provides ongoing parenting education and support for up to three years.
For 31 years, the OUR PLACE has served approximately 12,000 teen and young adult parents. According to Catholic Charities, there is an increasing need for the OUR PLACE program in the greater Rochester area. In Strafford County alone, there are an estimated 400 births and 145 abortions each year among women between the ages of 15-24 years old.
"They gain the knowledge and skills to make informed decisions about their child's health & wellness." stated Joseph Naff, Director of Clinical and Family Services. "These are skills that will stay with them for a lifetime."
Additional OUR PLACE locations are in Manchester and Nashua. For more information on the OUR PLACE Program, contact Catholic Charities at 603-669-3030.