PTS and Employment: Challenges and Support for Veterans Seeking Meaningful Work
September 1, 2023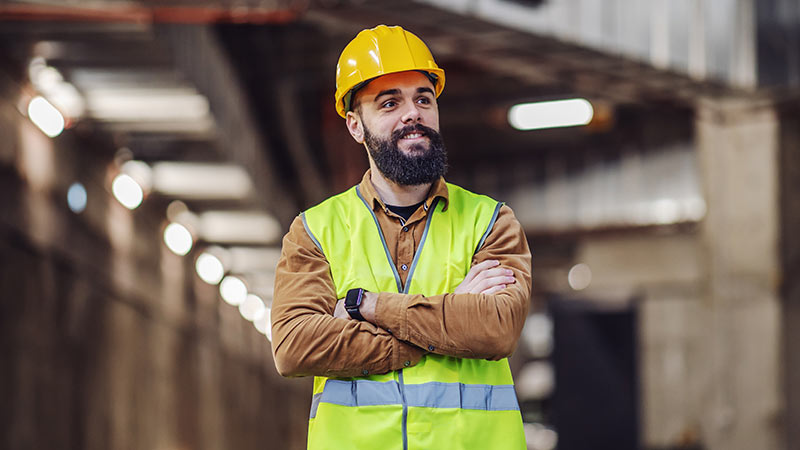 Finding work in a tight labor market is tough – now imagine the difficulty for a service member who is triggered by their alarm clock or the veteran who finds themselves tiring on their shift due to chronic insomnia.
Rough starts to anyone's day can be problematic, especially on the job, but the compound effects from Post-Traumatic Stress (PTS) make finding, securing, and maintaining meaningful employment even harder for the veteran.
Understanding the complications and nuances of PTS in the workforce may come as a surprise to many employers, especially if a veteran employee hasn't felt safe enough to share their diagnosis. But for those employers willing to work with a veteran, the payoff is positive and uplifting.
In this installment of our series on New Hampshire veterans with PTS, we explore the obstacles many face in securing steady work and how three veterans are carving out different career paths with the help of Liberty House in Manchester, the Catholic Charities NH program that provides transitional housing and support for struggling veterans trying to rebuild their lives.
For vets like Sheldon, who now has a new job he can be proud of; Mike, who is building new networks through volunteering; and Lawrence, whose patient employer has made all the difference, meaningful employment becomes within reach at Liberty House.
PTS and Employment at a Glance
Employment discrimination is a reality for many veterans
How PTS can manifest in the work environment
Working with veteran-advocate employers can mitigate PTS effects in the workplace
How Liberty House helps veterans find meaningful employment
Employing the Veteran with PTS
Not all wounds are visible. And for the veteran trying to manage their PTS, the environments they find themselves in can make or break their success on the clock.
Most people are unaware of the guidance the Americans with Disabilities Act (ADA) provides for employees – and their employers – who are navigating mental illness and/or PTS. This resource is not only for the benefit of providing a safe and accommodating workspace, but also serves as a means to make sure everyone is doing their part to avoid workplace harassment and discrimination, ensure privacy, as well as making reasonable accommodations so veterans and other protected groups (or classes) can find and secure meaningful work.
Additionally, third shift, also known as the graveyard, has been known to exacerbate and complicate PTS and mental health conditions. If at all possible, veterans with PTS should avoid this time block.
Working with PTS can be challenging – for all parties involved – but with good communication and a solid commitment, there is hope for veterans reentering the workforce.
How Can PTS be Accommodated in the Workplace?
While not an exhaustive list, some ways that PTS can be accommodated on the job are:
Flexibility in start and stop times, and for medical appointments
Allowing for the presence of a service animal
Providing task instructions in written form vs. verbal only
Making considerations for social dynamics and team interaction (i.e. remote vs in-office)
Bringing on a veteran can be intimidating for an employer who isn't familiar with servicemembers or their disability. But with regular check-ins, both employer and employee can feel heard, respected, and supported.
Lawrence has been working for a family-run HVAC company for the past year, but it wasn't the smoothest transition for him or his new boss. "I kept making dumb mistakes and unfortunately relapsed twice. My boss had a talk with me both times and for some reason stuck it out with me; I'm not used to that." Individuals like Lawrence are the exception, especially when someone is still in the early phases of recovery. But it was Lawrence's work ethic and his boss' commitment that kept their relationship intact.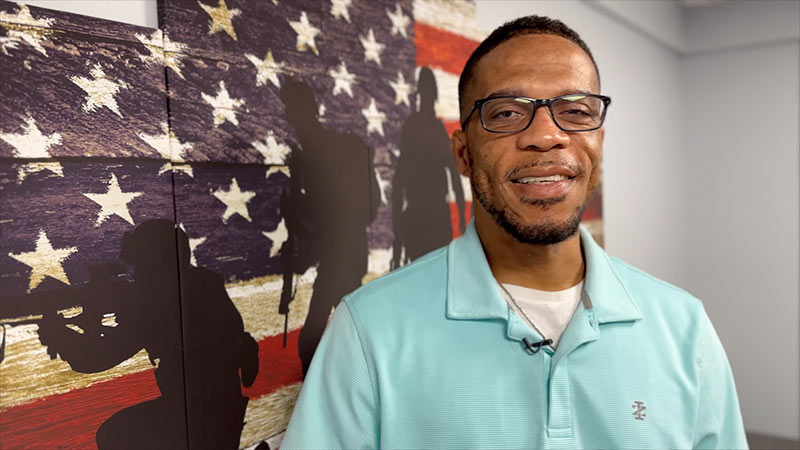 Working with Future and Prospective Employers
As a resident at Liberty House, Lawrence and other veteran residents benefit from long-term commitments Liberty House has made with a network of employers over the years. Whether it's a part-time job at the Manchester VA, or a full-time position at Hannaford, networking with veteran-supporting businesses helps these men get back on their feet sooner. Executive Director of Liberty House Jeff Nelson puts it this way:
"These guys have gone through a lot. One of the ways we're different from other transitional housing programs is we require them to be gainfully employed by the 6-week mark. We save 50% of their paychecks while they're living here and once they're ready to go, we release it back to them so they can put it towards a down payment on a car or a security deposit on their own apartment. You don't see that happening anywhere else in the state."
Sheldon initially found work on a per diem basis, but as he got used to being back in the workforce, he wanted something full-time to help move him closer to his goal of transitioning to a stable life on his own. Because Liberty House is trailblazing new partnerships with nationally recognized companies and advocating on behalf of their residents, Sheldon recently landed a full-time position at GE Aviation in Bedford and has successfully secured permanent housing.
"That's what I've learned here," says Sheldon, "take advantage of opportunities that you can build on. That's the goal and now I'm working at GE."
Meaningful Employment for NH Vets
Every veteran who walks through the doors of Liberty House is looking for the same things: safe and sober housing, case managers who can help them reintegrate with the local community, a pathway to permanent housing, and yes, stable and meaningful work.
Not every path to independence is linear: veterans like Mike – who is combat-decorated and newly navigating his medical discharge from the service – sometimes start their paths to employment through good old-fashioned volunteering as a transitional step to entering the workforce.
And like their civilian counterparts, sometimes it takes a while for the stars to align. Liberty House helps bridge this gap by keeping their residents engaged by doing chores around the house and property, retrieving essential documents, building resumes and preparing for interviews: all low-tech, high-value ways the veterans can stay busy and sharp for when the right job comes along.
If we know anything about the job market, it's this: no two career paths look alike. Many of our resident veterans at Liberty House face a difficult path going forward – especially those fresh out of substance misuse treatment. Fortunately, there is always an opportunity to move the dial forward, and knowing they have a safe place to land is just one of the reasons so many of our vets (especially those with PTS) end up surviving their addictions, but more importantly, thriving in the midst of adversity.
If you or someone you loved who has served needs help, please contact:
Liberty House
221 Orange Street
Manchester, NH 03104
(603) 669-0761
libertyhousenh.org/contact
*names have been changed to maintain privacy.
Support Catholic Charities NH
Your gift to Catholic Charities NH means a better tomorrow for your neighbors in need across the state. They include those facing issues such as poverty, mental health challenges, homelessness, isolation and other forms of hardship and crisis.
More from Liberty House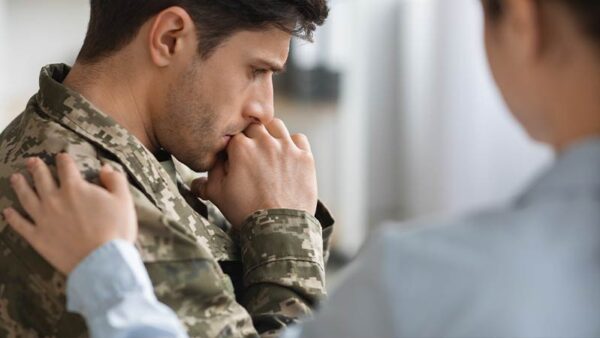 We explore some of the ways PTS affects the lives of New Hampshire's veteran residents, especially those who find themselves at Liberty House.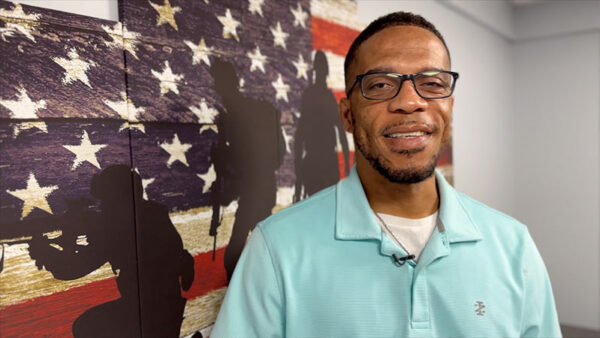 Sheldon needed a place where he could rebuild his life and reunite with his family. Learn how Liberty House gave him the support he needed.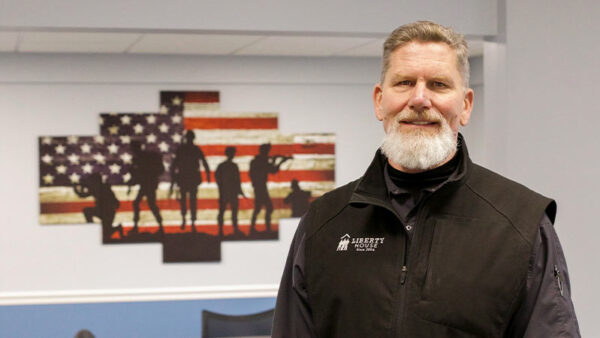 Learn about the changes at Liberty House: a new home, expanded programs and more resources to meet the increasing demand for its services.