Responding to COVID-19 Pandemic: Community Services
September 11, 2020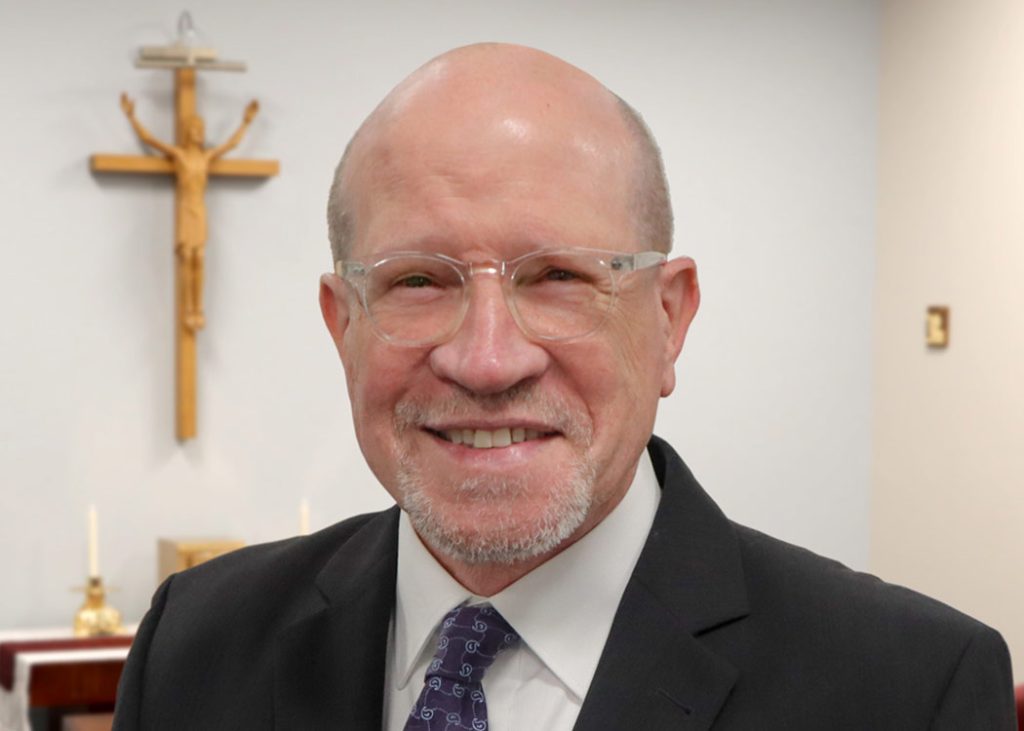 While our social services programs may be operating differently – many offering remote support on a temporary basis – our focus on continually going the extra mile to meet our clients' needs remains unchanged, even in these challenging times. To learn how our Community Services program is responding to the pandemic, we spoke with the program's director, Marc Cousineau.
How would you characterize the past few months for the program?
While it's been a period of dramatic change, it's also been a time that we're able to deliver services in an incredibly meaningful way. With our offices temporarily closed to in-person visits, our staff has had to adapt to how we interact with our clients and provide them with the assistance and resources that they need. While this is certainly different than the "norm," our commitment to providing hope and healing for individuals and families in need across New Hampshire remains constant. It's the same work we've been doing for 75 years, day in and day out.
How has day-to-day work changed?
Frankly, we were already prepared to a degree, as our team is used to providing remote (phone) support for clients who may live in more rural areas of the state or those who don't have the ability to get to us. But it's still a period of adjustment and like many others, we're finding ourselves relying more on technology. In addition to phone support, we're using tools, such as Zoom, that we've never used before to stay connected with clients, community partners and each other. But in all, it's been a fairly seamless transition thanks to the strong infrastructure and support from our internal IT team. If this were five years ago, we would likely be in a much different situation. It makes me truly appreciate the benefits of technology.
How are clients reacting to working with you remotely?
They are very receptive. While their face-to-face interactions with us are invaluable, we're still able to maintain that connection with them, hear their challenges and work together to develop solutions to overcome them.
How is your staff responding to this "new norm"?
Our staff, like everyone else, is facing their own challenges. They are a very unique and fairly diverse group of individuals, but what they have in common is the heart for the work and what's best for our clients. Despite whatever they are facing in their own lives, they continue to ensure that our clients' needs are heard and responded to. They are an incredibly resilient group of individuals. I cannot be more proud of them.
I credit a lot of this to the faith-based culture at Catholic Charities NH. We know how to make sacrifices, to live in times of challenge, to look beneath and to find meaning and possibilities. Through it all, we've grown closer as a group, knowing that we're in this together.
How have client needs shifted? Has there been an increase in demand around certain areas?
Overall, requests for emergency assistance have increased 50% since the pandemic began. While the specific situations vary by individual, we've seen the greatest needs around food insecurity, housing, transportation and pastoral care. The volume of demand from each area can shift on a daily basis.
For example, food insecurity was most prevalent at the onset of the pandemic as food pantries were either closed or operating under a restricted basis because of the lockdown. Requests for housing assistance soared around mid-March but leveled off as the state moratorium on evictions was put into place and eased a lot of the concern. But with the moratorium ending on July 1 – and notices of eviction now becoming more widespread – we're seeing our highest level of demand around housing in quite some time.
We've supported many individuals with emotional support through our pastoral care. That really peaked about a month into the crisis, as the anxiety, unknowns of daily life and feelings of isolation intensified. Sadly, that has become a common issue among those with disabilities or senior citizens. While most don't require financial assistance, we find that they just needed someone to listen, talk to, gain reassurance from and help them realize that they aren't alone. For them, that support makes a world of difference.
We're also seeing a significant shift in the demographics of those we serve. As I often say, the people who can least afford to lose anything in a crisis are often the first to lose something, which is what we experienced. But as time draws on, we're responding to more requests for assistance among the working class and the middle class. They're working so hard to make ends meet and provide for their families, but it's catching up to them – and they need the help now more than ever.
How has your emergency assistance program shifted?
Emergency assistance during a crisis is about helping people to live. We've been very fortunate, thanks to donor support, to be in a position to provide more flexibility and more opportunity to address the significant demand for our crisis services. This means helping more individuals and families locate affordable housing, avoid electric shutoffs, ensure they have enough food on the table, or address urgent transportation needs.
For many, this assistance has been the difference between facing real disasters to keeping the struggles they have been experiencing to a level where they can still have a successful path forward. It may be the difference between owing hundreds of dollars versus owing thousands of dollars, or having secure housing versus getting evicted. It helps make their current situations a lot more manageable.
How do you anticipate client needs will change in the coming months?
We expect our usual seasonal shift in demand for heating assistance when the weather cools for the fall and winter months. But I anticipate it to be more extensive this year as more individuals and families have fewer resources and find that they can't get by the way they used to. We will do all that we can to be there for them.
While your work is certainly changing, so is the impact donors are having. What is your message to them?
I want donors to understand the tremendous impact that they are having, not only on our ability to respond to client needs faster and more effectively, but also ensure this work turns into meaningful change for those we proudly serve. While today may be difficult for our clients, it's because of you that their tomorrows are full of hope and many reasons to remain optimistic. Your support makes a remarkable difference. Without you, the work that we do would not be possible.