Six CCNH Nursing Facilities Score Five-Stars
March 1, 2018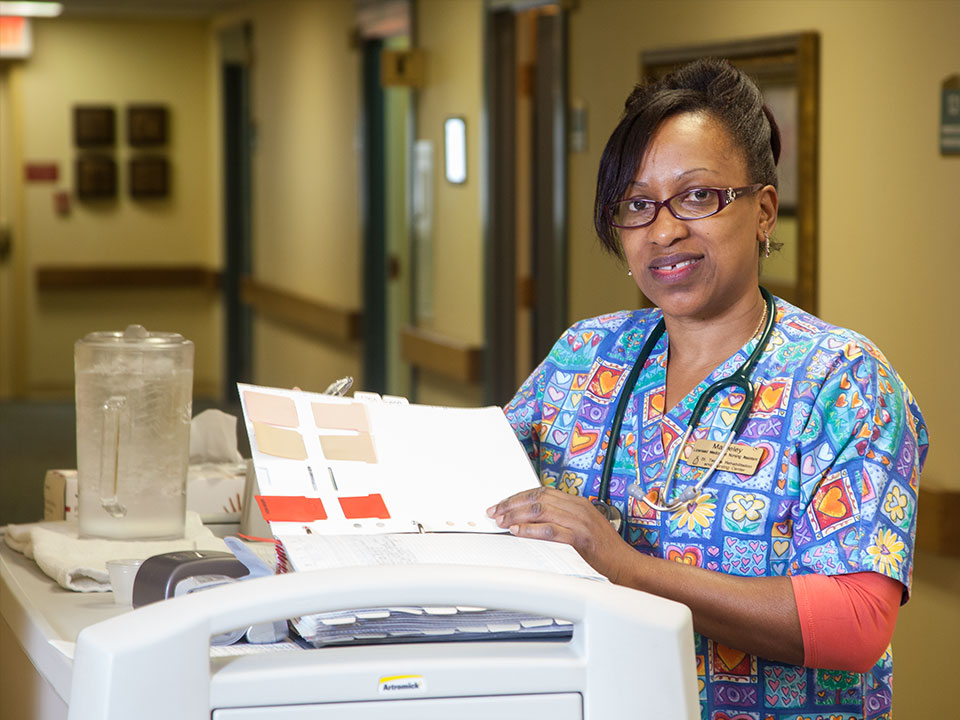 For the second straight month, at least six of Catholic Charities New Hampshire's skilled nursing facilities received a five-star rating – the highest possible – from the US Centers for Medicare & Medicaid Services. A five-star rating signifies exceptional care based on health inspections, staffing levels and various quality measures. Catholic Charities' two remaining facilities received four-star (Above Average) and three-star (Average) ratings respectively.
These latest ratings uphold Catholic Charities' consistent track record of providing the highest level of quality care and healthcare services for senior citizens and others across New Hampshire.
Nursing Home Ratings – February 2018
Source: US Centers for Medicaid & Medicare Services' Nursing Home Compare findings as of January 27, 2018.
4 stars = Above Average | 5 stars = Much Above Average
*CCNH manages St. Joseph Residence for the Sisters of the Presentation of Mary.
Some other highlights:
Both Warde Rehabilitation and Nursing Center and St. Joseph Residence have scored a five-star rating every month dating back to 2014.
This is the 21st consecutive month St. Vincent de Paul Rehabilitation Center scored a five-star rating.
It is the 14th straight month Mt. Carmel Rehabilitation and Nursing Center scored the top five-star rating.
February was the fifth consecutive five-star rating for St. Ann and Nursing Center.
Congratulations to the team at Catholic Charities NH for their continual excellence in setting the standard for person-centered care across of New Hampshire!