St. Charles Road Race on Labor Day
August 19, 2015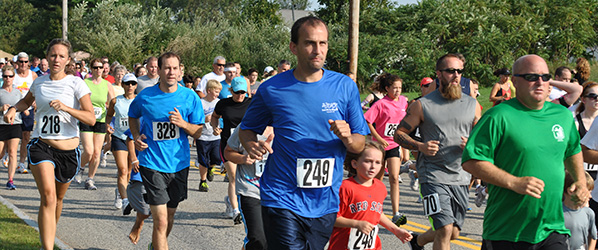 Registration is now open for the 19th Annual St. Charles Children's Home 5K Road Race that winds through the Pease International Tradeport in Portsmouth on September 7.
The Labor Day race starts at 9 a.m., at the Martins' Point Healthcare Center, and is a family event that reaches out to serious runners and casual walkers. The course is flat, fast and USATF sanctioned and certified. There are cash prizes for top runners, raffle prizes and food for all. For more information, go to:www.runningnuns.com
What started out as a fun run for the children of St. Charles in 1996 has turned into one of the highlight races of the summer on the Seacoast, and is the major fundraiser for the St. Charles Children's Home in Rochester. More than 1,000 people registered for last year's race.
The St. Charles Children's Home is a program of Catholic Charities of New Hampshire and has been serving children in need for over 100 years. St. Charles works with local schools districts to provide one-on-one behavioral treatment for children to allow them to integrate back into their schools systems and succeed.