Staff Transition at NH Food Bank
June 30, 2016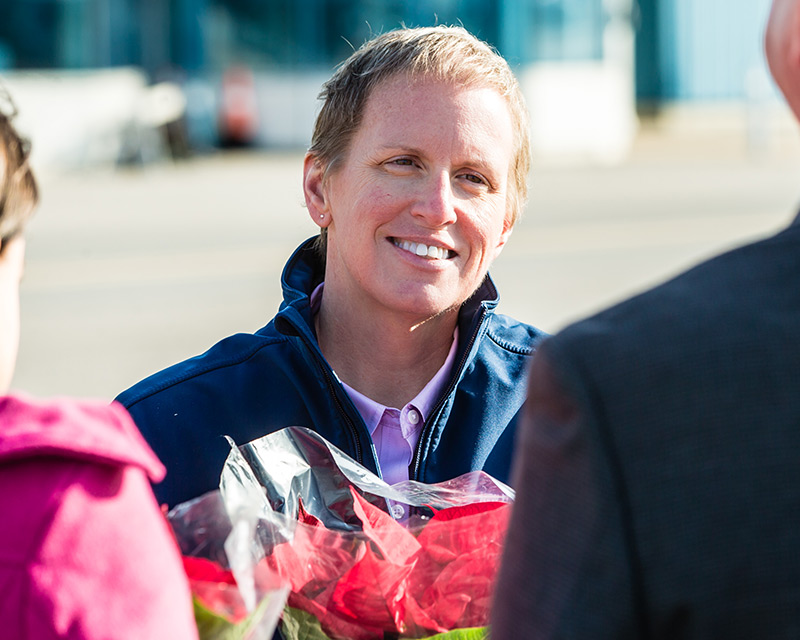 Catholic Charities New Hampshire announced today that Mel Gosselin, Executive Director of the New Hampshire Food Bank, is resigning to pursue other career opportunities.
Gosselin has directed the activities of the Food Bank on behalf of Catholic Charities New Hampshire since 2003. The New Hampshire Food Bank was established in 1984 and, as the state's only statewide distributor of food for the hungry, distributed more than 12 million pounds of non-perishable food items, fresh produce, and meats to some 400 non-profit food agencies across the state.
"Mel has played a crucial role in helping Catholic Charities New Hampshire accomplish our mission of responding to those in need with programs that heal, comfort and empower, including feeding the hungry," said Catholic Charities' President and CEO Thomas Blonski. "We wish her well in her new endeavors and appreciate all she has done to build a foundation upon which we will be able to continue to feed those in need. During her tenure at the Food Bank, Mel and her team have grown food distribution from around a million pounds to over 12 million in the last year and have also brought new, innovative outreach programs to address the cycle of poverty and food insecurity around New Hampshire."
"It's been a wonderful and rewarding experience working at the New Hampshire Food Bank, a program of Catholic Charities," said Gosselin. "We have come so far during my tenure as Executive Director. While the needs of the hungry continually expanded, we were able to overcome the challenges and address those needs. It was a real team effort and I will miss my colleagues and all those who contributed to our mission."
Catholic Charities New Hampshire also announced that long-time board member, Robert Gossett, will step into the role of Interim Executive Director of the New Hampshire Food Bank beginning immediately. In addition to serving on the Board of Directors of Catholic Charities New Hampshire, Mr. Gossett has extensive business expertise serving as the former Senior Vice President and Director at RiverStone Resources, LLC and owning his own consulting firm.  He has also served as a member of the Board of Directors for The Moore Center, Corporate Chair for the Juvenile Diabetes Research Foundation and on the Finance Committee of the Granite United Way and the Finance Committee of Catholic Medical Center.
"I am excited to be able to continue the good work of the NH Food Bank that Tom and Mel and its incredible staff have accomplished and maintain the critical role it plays in feeding New Hampshire's hungry," said Mr. Gossett, Interim Executive Director of the NH Food Bank. "So far the transition has been seamless and I will do whatever it takes to make sure that the needs of the people we serve are met."
Catholic Charities New Hampshire will begin an extensive search for a new Executive Director immediately.
"We are humbled to have someone of Bob's background and experience take over the role of Executive Director on an interim basis," said Blonski. "Bob will be working in concert with the talented staff at the Food Bank; it is in capable hands and will allow us the luxury of taking whatever time is necessary to find the right person to fill the role of Executive Director on a permanent basis."