The Face of Poverty in New Hampshire
July 20, 2016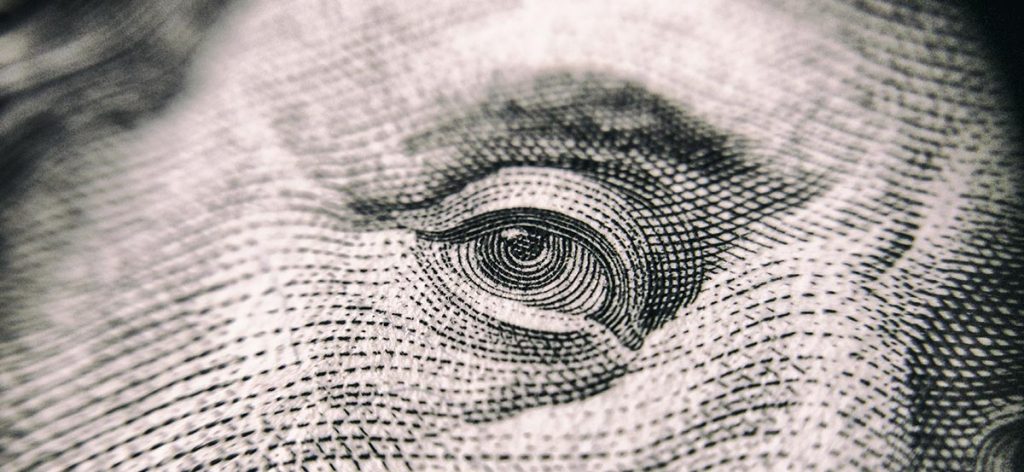 More Families are Facing Poverty than One May Think.
Imagine for one moment working two minimum wage jobs, relying on public transportation, trying to pay daycare costs, struggling to buy groceries, purchase diapers and formula, pay rent, utilities, and keep up with life's responsibilities like laundry, children's homework, dental care, doctor appointments, school events, and hopefully a little time to spend reading with your child, taking a walk, or playing ball.
For too many of New Hampshire's families, this is a reality.
With a minimum wage of $7.25 an hour, 1-in-9 Granite Staters struggle to get by. Minimum wage workers, out of necessity, typically spend every dollar that they earn. Often times a decision has to be made whether to pay a heating bill, or purchase food and milk.
It is estimated that an individual needs to work 100 hours a week to survive on minimum wage in New Hampshire.
The gender gap for women's median earnings for every dollar earned by men is $.75/hour among full-time year-round workers. This puts single mothers at an increased risk for poverty.
Roughly 21,000 children in the state are living in poverty.
The Numbers are Startling. In New Hampshire:
19% (5,642) of children in poor families have at least one parent who is employed full-time, year-round.
46% (13,896) of children in poor families have at least one parent who is employed part-year with seasonal work.
36% (10,900) of children in poor families do not have an employed parent.
"Unfortunately, people see the poor as those who refuse to work. Far from it, many families who need assistance are hard working people but their income doesn't allow for the basic necessities. Our programs are designed to strengthen families and build a better community," states Lisa Merrill-Burzak, VP of Development at Catholic Charities NH.
What can we do to change the face of poverty in New Hampshire?
A recent poll in the community of Manchester revealed that the residents want to see change.
Fred, a Manchester Police Officer cited that in order to effect change we need to "Put more money into educatory programs to help educate the public so individuals can find a job."
Malika, an employee at a downtown restaurant said, "We need more volunteers to help with the programs that help those to get educated."
Jonah, an artist stated, "Education and health programs are the key to getting people out of poverty. At one point or another we all need training and probably a little mentoring or counseling to get us from A to B."
Catholic Charities NH's Programs Help Changes Lives
Financial fitness: a core component of Community Services' Life Plans, we educate our clients to better budget their money, shop on a budget, and learn how to save.
Cooking Matters: this program of the NH Food Bank educates participants on how to shop on a budget, buy nutritious food and learn cooking skills and recipes that provides low-cost healthy food for their families.
Culinary job training: another program of the NH Food Bank, job training helps individuals suffering financial hardship gain the skills and experience necessary to seek employment in the food service industry. Participants learn a broad range of efficient kitchen practices and fundamentals including knife skills, preparation techniques, safe food handling and more.
Parenting education & guidence: the Our Place program empowers and educates young parents from pregnancy through three years of the child's life and includes positive discipline, child development, and more.
Counseling: our Mental Health Counseling Services aim to improve the quality of life of our clients, increase self-esteem, reduce stress and strengthen families.
Katy is a single mother with two teenagers and a younger daughter. Her life felt out-of-control after her husband left her. Although she had a job, it barely covered her basic needs. Her rent was due but her car needed servicing so she could go to work. She couldn't pay for both. She took out a title loan, which brought temporary relief. She then realized she didn't have enough money to pay all the rent, the loan payments and her utilities. She got behind in her rent, electric bills and ultimately lost her car. When she went to the town for help, the welfare director suggested she call Catholic Charities. Katy called and our outreach worker started to untangle the financial issues that were facing her.
Through advocacy from CC's outreach worker, the town helped with a couple months' rent. With some help from the emergency fund and through advocacy the landlord put off eviction. Catholic Charities helped her enroll to a program that provides reliable cars. Through our Financial Fitness training, Katy began to take control of the money she had and believe she could be successful. A very telling moment was when she was reviewing progress she said, "I am proud of myself."
One simple way we can help our neighbors is through monetary donations, gas cards, Market Basket, and Walmart gift cards. Often these small donations make a large difference in the welfare of a family. Your support to CCNH provides programs that elevate NH's residents on the cusp of homelessness and raises them out of poverty. Together we can help move lives forward.
Support Catholic Charities NH
Your gift to Catholic Charities NH means a better tomorrow for your neighbors in need across the state. They include those facing issues such as poverty, mental health challenges, homelessness, isolation and other forms of hardship and crisis.