The Ukraine Crisis: The Latest & FAQ's
March 29, 2022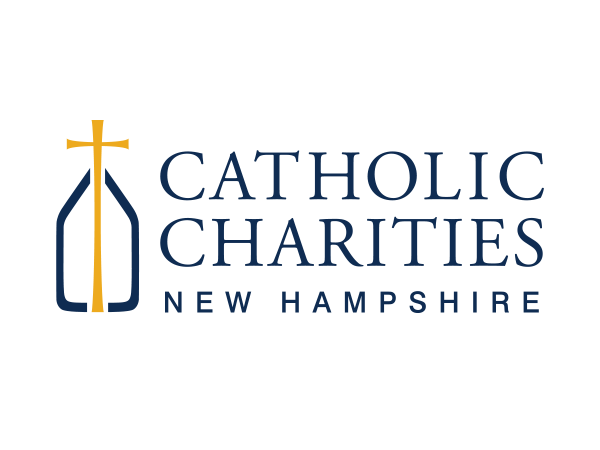 Here at Catholic Charities NH, we continue to be moved by the phone calls and emails of New Hampshire residents wanting to step up not only in prayer, but also directly assisting the millions of children, families, men and women, whose lives are forever changed because of the heartbreaking war in Ukraine.
We've heard from many families asking how they can host refugees, as well as others who want to financially contribute to frontline humanitarian aid being provided within Ukraine. You are truly embodying God's call to care for creation, extend our hands to our neighbors in need, and welcome the stranger.
Here is some information to keep you posted on the different ways to help, as well as Catholic Charities NH's role in the crisis:
What is the latest on the possibility of Ukrainian refugees being resettled in the United States?
On March 24, President Biden announced plans to accept approximately 100,000 Ukrainian refugees, which would be one of the largest resettlement efforts in United States history.
While the details and logistics remain fluid, the selection and transfer process itself can be lengthy, as each refugee is assessed and undergoes background checks, security clearance processes, medical screenings and many other requirements, similar to conventional refugee programs.
Once a refugee is approved, they will be brought into the United States through a variety of legal pathways and provided with temporary work authorization, as was the case with the tens of thousands of Afghans admitted into the United States last year. Unlike the formal United States refugee program, these refugees will not be guaranteed a pathway to citizenship and must physically be present in the United States for one year in order to apply for green cards.
What if I am interested in hosting Ukraine refugees?
As with similar situations in the past – namely the recent Afghan refugee crisis – those cases are coordinated by resettlement agencies. Here in New Hampshire, there are two – The International Institute of New England and Ascentria Care Alliance. Like us, these agencies may not have all the answers at this point, but if you are interested in directly hosting a family in the future, we encourage you to reach out to them.
How can I donate to the humanitarian efforts in Ukraine?
Since Catholic Charities NH programs are managed and conducted entirely within the state of New Hampshire, we are not providing direct assistance or support to individuals and families currently in Ukraine, nor those in the process of being resettled. Options we would recommend are Catholic Relief Services, Knights of Columbus, Ukrainian Catholic Archeparchy of Philadelphia and Catholic Near East Welfare Association.
What is Catholic Charities NH's role in the crisis?
Once refugees are resettled within the United States, our legal staff is able to assist with immigration legal services, such as work authorization, green card processing, relative petitions and travel documents. As with all of our work with refugees and immigrants, these services are conducted in full accordance with federal immigration law and regulations. Refugees would also be eligible to receive support through our Community Services and additional programs as appropriate.
If you have any additional questions, feel free to contact us here. We will continue to provide further updates as warranted.
Please join us in continued prayer for a swift end to this senseless violence as well as the safety and protection of all those involved.