Three CCNH Centers Make Best Nursing Home
December 21, 2017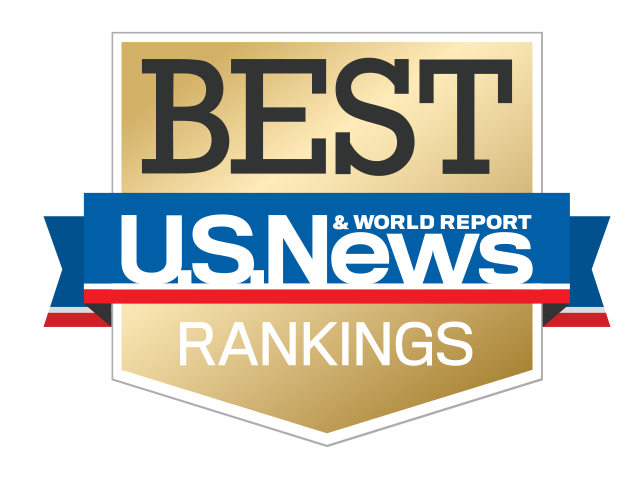 We are honored to have three of our skilled nursing centers listed among the Best Nursing Homes in the country for 2017-18 by U.S. News & World Report.
Mt. Carmel Rehabilitation & Nursing Center in Manchester, St. Vincent de Paul Rehabilitation and Nursing Center in Berlin, and Warde Rehabilitation & Nursing Center in Windham earned the top ranking in U.S. News' latest Nursing Home Finder released Oct. 31.  They are among just 11 nursing centers in N.H. to achieve that distinction.
Congratulations to our skilled, compassionate and dedicated care-giving teams. We also thank you for your generous support. Because of you, Catholic Charities' nursing centers have been consistently recognized not only for excellence, but as health care providers you can trust.
"It is an honor to be the administrator of a wonderful, long-term care community with employees who are dedicated to the privilege of caring for members of the local community who require our services," said Jeffrey Lacroix, administrator of St. Vincent de Paul. St. Vincent's staff is actively involved in resident and patient care, ensuring a person-centered approach, he said.
"Long-term care is a demanding profession. However, few careers provided similar rewards," Lacroix added.
U.S. News said it evaluated more than 15,000 nursing centers in every state across the country. It designated nearly 2,300 of them as a Best Nursing Home for 2017-18. This year, U.S. News said it created a 5-level rating scale, ranging from "Top Performing" to "Poor." To qualify as a Best Nursing Home, facilities had to earn an average rating of 4.5 out of 5 during 10 months of federal reports ending in August, 2017 and consistently meet performance standards set by U.S. News, such as earning at least a 4 in the Centers for Medicare & Medicaid Services' overall rating for all 10 months. For more information on the updated methodology, please click here.
"I'm pleased to see validated the hard work that our team does every single day. It's nice to be recognized for their excellence in care and the compassion they show our residents," said Bret Pomeroy, who is the administrator at Warde.
Besides being named a top-performing nursing center, Mt. Carmel also won the prestigious 2017 Silver – Achievement in Quality Award from the American Health Care Association for excellence in providing long-term care. The award is the second highest of three levels of distinction bestowed on long-term care and assisted living providers through the American Health Care Association and National Center for Assisted Living's National Quality Award Program. Established in 1996, the program spotlights providers across the country that demonstrated their commitment to improving quality of care for their residents and patients.
Catholic Charities owns and operates seven rehabilitation and nursing centers throughout New Hampshire. The others are: Good Shepherd in Jaffrey, St. Ann in Dover, St. Francis in Laconia and St. Teresa in Manchester. For more information on our Healthcare Services, please visit cc-nh.org/healthcare.