2022 CCNH Annual Gathering: Reflecting on Moments that Matter
September 16, 2022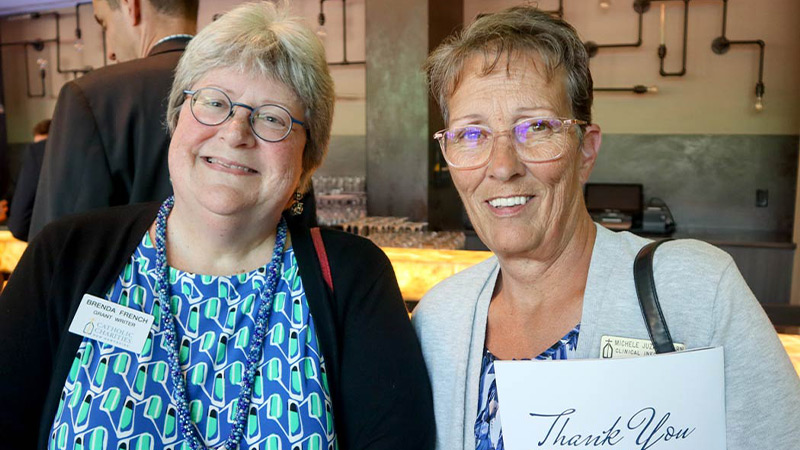 An inspiring mother who overcame years of substance abuse and is now giving back to others in her shoes.
A teenager who found his way to a future full of promise after emotional and behavioral challenges set him back.
A local senior recognizing the knock on her door and the peace of mind from not having to worry about having enough food in her fridge.
Moments that matter – the theme for this year's Annual Gathering, held September 14 at the DoubleTree by Hilton Downtown Manchester. More than 150 staff, donors and community members came together to reflect on the past year through moments that helped individuals overcome their darkest days and empowered them to begin building the lives they want to live.
The evening featured a heartfelt opening prayer and reflection from Bishop Peter Libasci of the Diocese of Manchester. Tom Blonski, president and CEO of Catholic Charities NH, followed with a touching annual address highlighting the past year and the many accomplishments of the organization. This included:
"I thank all of you who continue to support us year-after-year, as we continue to adapt and respond to the ever-changing and evolving needs around our state," said Blonski. "I'm both humbled and grateful. Your trust in us and belief in our work – make every moment matter and every moment incredible because they reflect the transformative changes among those we serve – all made possible because of you."
The Annual Gathering also featured three special recognitions: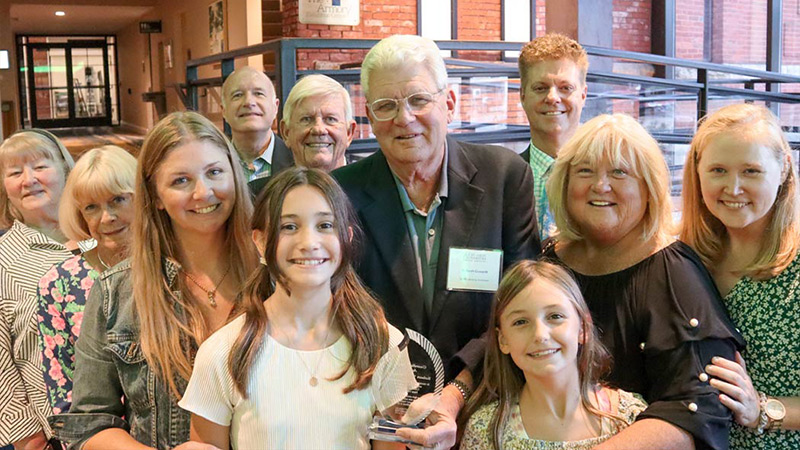 Guardian Angel
Long-time Catholic Charities NH Board Member, Bob Gossett, was bestowed with the 2022 "Guardian Angel Award." This award honors an individual who embodies the mission of Catholic Charities NH through service, dedication and commitment. Gossett, owner of Gossett Consulting, served on the Catholic Charities NH Board of Directors for six years, including two years as Treasurer, and continues to serve on our Finance, Food Bank Advisory, Program Evaluation and Audit Committees.
"As a former football player for Boston College, Bob learned the importance of discipline, hard work and risk (if he missed a block). Also, the lessons learned from his Jesuit education and the example of a Christian life of charity set by his mom taught Bob about the responsibility of giving back, which became the cornerstone of his Catholic faith. I think that is what defines Bob more than anything else – it's that he's a giver – a giver of life, a giver of knowledge, a giver of love, a giver of hope."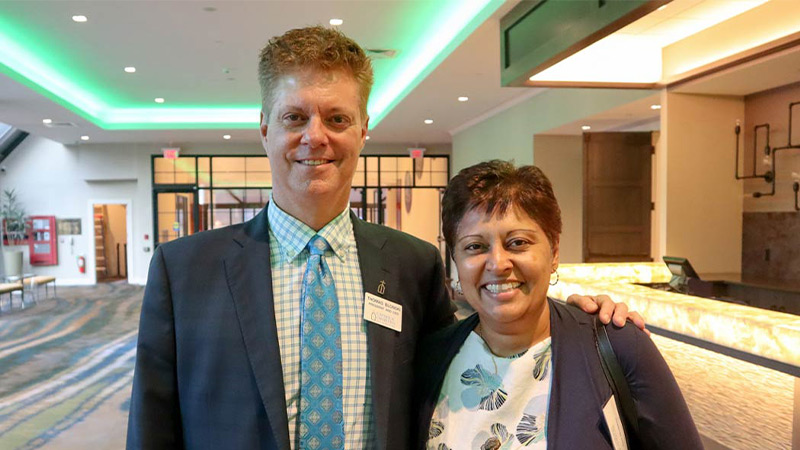 Above and Beyond
Anu Mullikin, outgoing Board Chair, was honored with the 2222 "Above and Beyond" award for her extraordinary service and commitment to the Catholic Charities Board of Directors over the past six years, including the past two as Vice Chair. Mullikin is president & shareholder at Devine Millimet in Manchester.
"Anu has dedicated countless, countless hours to helping define, refine and grow CCNH at the individual level, at the board level, and at the organizational level," said Blonski. "Everything Anu brings to the table – her vast intellect, disarming wit, her energy, her opinions (many!), her heart – is always done with the best intentions and always done with love. I thank Anu for being a wonderful leader, teacher and friend."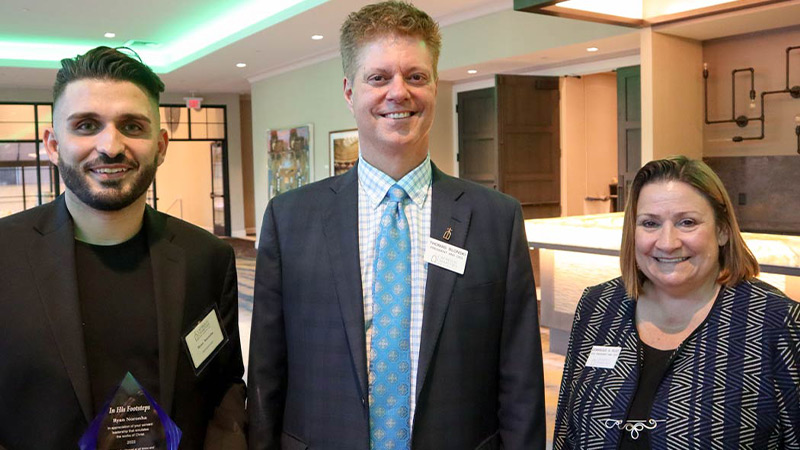 In His Footsteps
Ryan Noronha, operations and volunteer program manager, was named recipient of the annual "In His Footsteps Award." This award honors an employee that goes above and beyond their service to Catholic Charities NH, exemplifying the core values of Catholic Charities (Collaboration, Honor, Optimism, Integrity, Compassion, Excellence and Service).
"Employment news is filled with stories about the great resignation or how 'the younger generation does not want to work hard and how employers do not know how to work with them, said Dominique Rust, vice president and chief operating officer of Catholic Charities NH. "They paint a very concerning persona of today's workforce. Ryan is the exception to all of this chatter."
Watch the 2022 CCNH Annual Gathering on YouTube and check out the event photos on facebook.
Recent News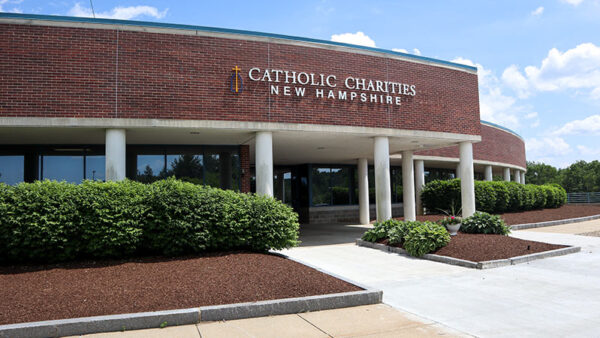 The grant, covering the period of July 1, 2023, through June 30, 2024, will be used to provide Victims of Crime Act (VOCA) casework services.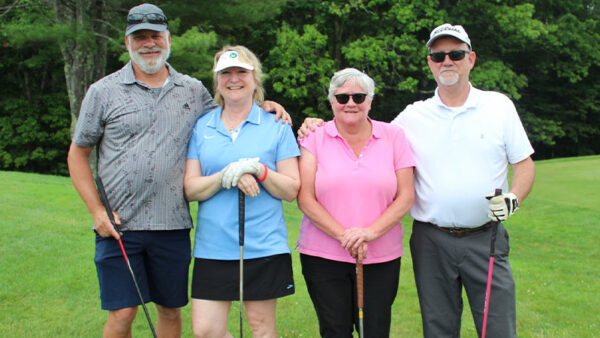 All proceeds benefited Liberty House, providing substance-free housing and resources that help veterans transition back to independence.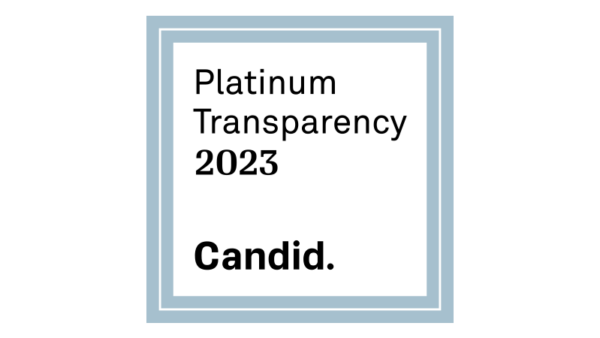 The Candid Platinum Seal of Transparency recognizes nonprofits exemplifying the highest level of transparency, accountability and fiscal responsibility.